The EngagePHD Store offers a wide range of free and paid content. Currently, you will find jpeg and png files that can be used in layouts, as well as widgets.
---
From the main navigation, click on 'Store'.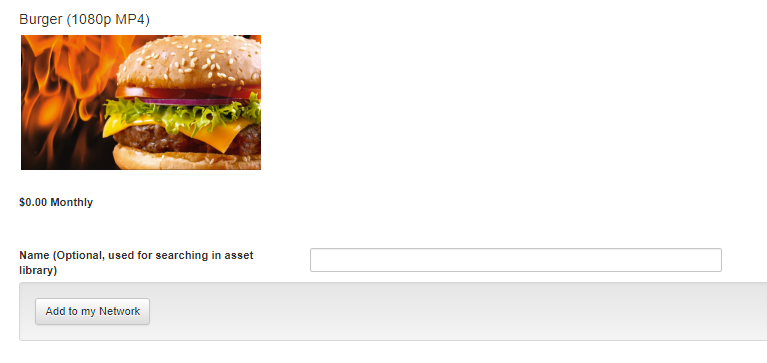 1) To add an image or widget to your network, click on the 'Next' button.
2) The price will indicate if the asset is free, incurs a one time charge, or incurs a monthly subscription.
3) You have the option to change the name of the asset as you want the name to appear in your Asset Library. Or you can leave this blank to use the default name.
4) Click the 'Add to my Network' button to add the asset to your Asset Library.

From there, you can go back to the Home page and click on the 'Asset Library' to confirm that the file is there.  All assets added from the store will have a cart icon.