The Alcohol Action is a feature that allows Users to manually enable/disable or schedule alcohol based products from Digital Menu Board type Layouts on demand. This is especially useful during an event when the sale of alcohol ends, but you don't know the exact time that will happen, e.g. at the bottom of the 7th inning in baseball where it is hard to predict a fixed time, so this function allows alcohol to be removed within seconds.
---
Alcohol Action Manual Enable/Disable
To use this feature from the Home Dashboard simply click on the 'Enable/Disable' check box:

To assign products as Alcohol products, check the "Alcohol" check box in the Product Detail: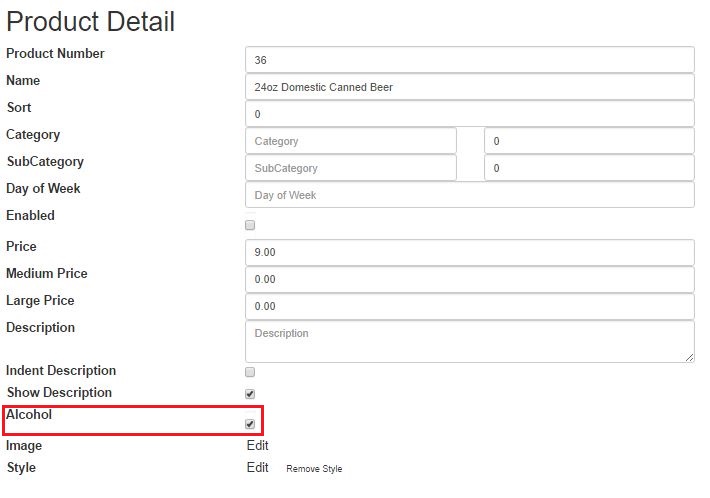 Alcohol Action Scheduling
Alcohol flagged products can be Enabled or Disabled through a schedule. You can still set this on demand where required under the Network Settings.
1) Click on the 'Settings' icon from the navigation.
2) Click on the 'Schedule' tab and click the 'Create New' button.
Set the Star Date and Time
Select the EnableAlcohol or DisableAlcohol from the 'Action'
Set the End Date and Time
Click 'Save'