If assets need to be approved before they can be used, an EngagePHD admin can activate asset approval. When active, an admin user(s) can be designated to approve assets that have been added by any other user. An email will be sent to any users designated to approve new assets. Admins should add helpdesk@pinghd.com to their email client to avoid emails caught by spam folders.
Emails will read:
  (User Name) has uploaded asset (Asset Name) for approval.
A link will show at the top of the assets list, indicating pending requests: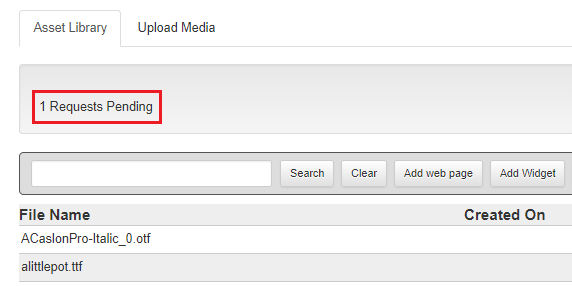 1) Click on the "Resquests Pending" link
2) Click on the asset(s)
3) From the 'Status' drop down, select 'Approved'


4) Click 'Save'
All approved assets will be visible and active to all users from the Asset Library. An email will be sent to users indicating that the asset has been approved.