When uploading new assets to the Asset Library, you have an option to automatically inserted the uploaded assets into one or more playlists at a time.
For this feature to work, you will need to first create a new Playlist. Please see: Creating A New Playlist
---
1) Click on the 'Assets' icon from the navigation.
2) Click on the 'Upload Media' tab:

3) If needed, select the timing of each asset (this is set to 10 seconds by default), then check the box next to the playlist(s) where you would like to add the asset(s):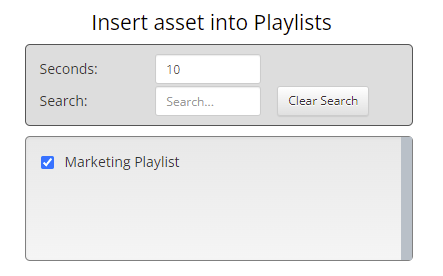 4) Drag and drop or click on the upload box to upload one or more assets. Upload is successfully complete when you see a green check on each asset: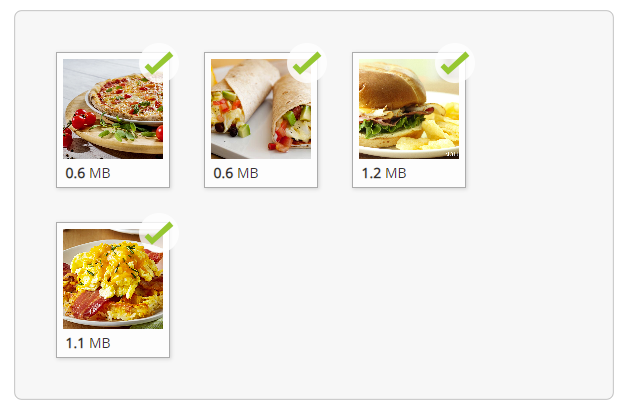 5) Go to 'Playlists' from the navigation and open your playlist. You should see your assets in the playlist timeline: