When using Product Integration through spreadsheets, there a few things to check when menu products are not showing on the live menu.
Are products not showing on your menu? Check these most common steps:
Ensure that the Category is correct with proper spacing. When dashes and meal periods are being used, the software will only read categories when spacing is correct.
Are the correct Days of Week checked?
Is the correct Weekly Cycle checked?
Is the product Enabled? The Enabled check box must be checked to show on the live menu.
When day of the week and weekly cycle is in used, be sure to keep the Date Range blank to avoid any scheduling conflicts.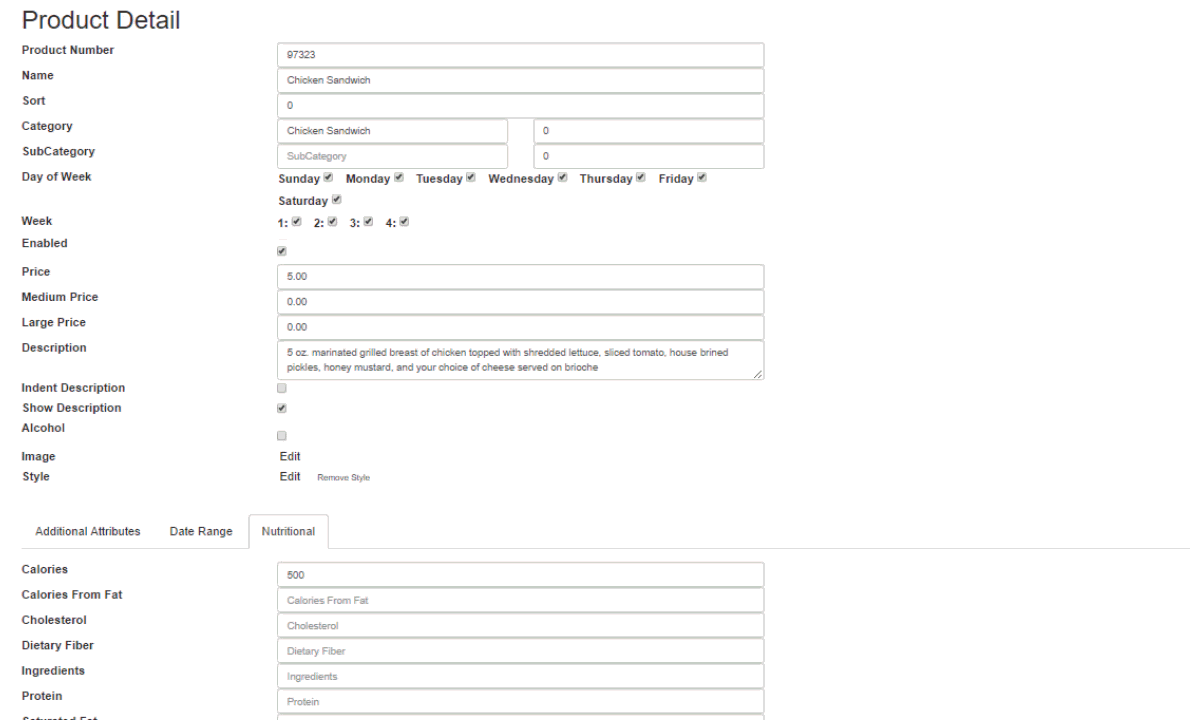 The Category field of the menu layout product table will determine which products the menu should pull based on the category. The category must match on both the layout product table and the product: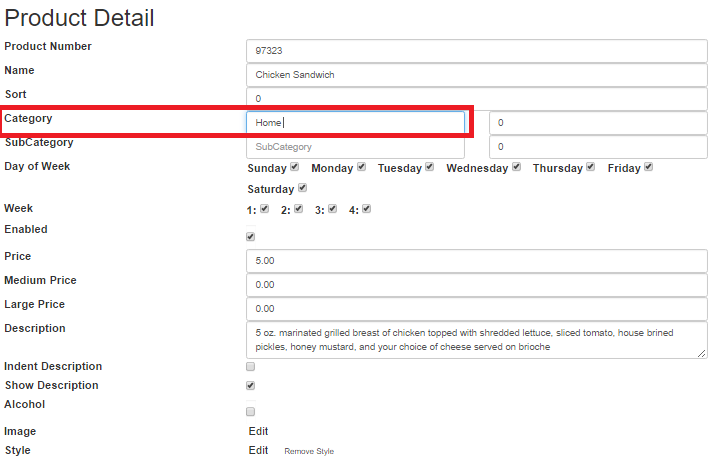 If meal periods are used, like Breakfast, Lunch and Dinner a dash is not necessary. In this example 'Home' is the category and the '– Lunch' will indicate that the product will only show during the Dinner hours.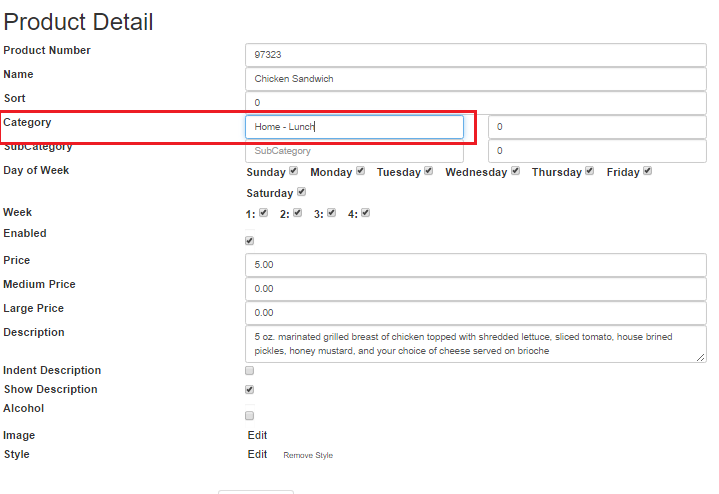 When using the spreadsheet to manage products, these are the most important columns at a glance:

Anytime you need to make changes or add additional products to a spreadsheet, always download a new copy from the Product Library under the Upload or Download Products tab. Do not upload old spreadsheets.
If you are using nutritional information like Calories, be sure to check the Nutritional box before downloading the spreadsheet.