Playlist can be used to display a rotation of full screen images or videos, or as a playlist within a Layout. In these quick steps we'll walk through creating a new Playlist.
---
Creating a New Playlist
From the Home page, click on the 'Playlists' icon.
Use the 'Create New' button to create a new playlist.
Upload and Add Assets to the Playlist Timeline
Use the 'Upload Media' tab to upload new PNG, JPG or Video files that you would like to upload (Videos over 50 MB or WMV, MOV, AVI files will be automatically re-encoded to improve performance and to ensure they are in the correct format. Once processing is complete you will receive an email and the asset can be used).
Once the file is done uploading, click back on the 'Assets' tab and drag and drop your asset(s) into the playlist timeline at the bottom of the page: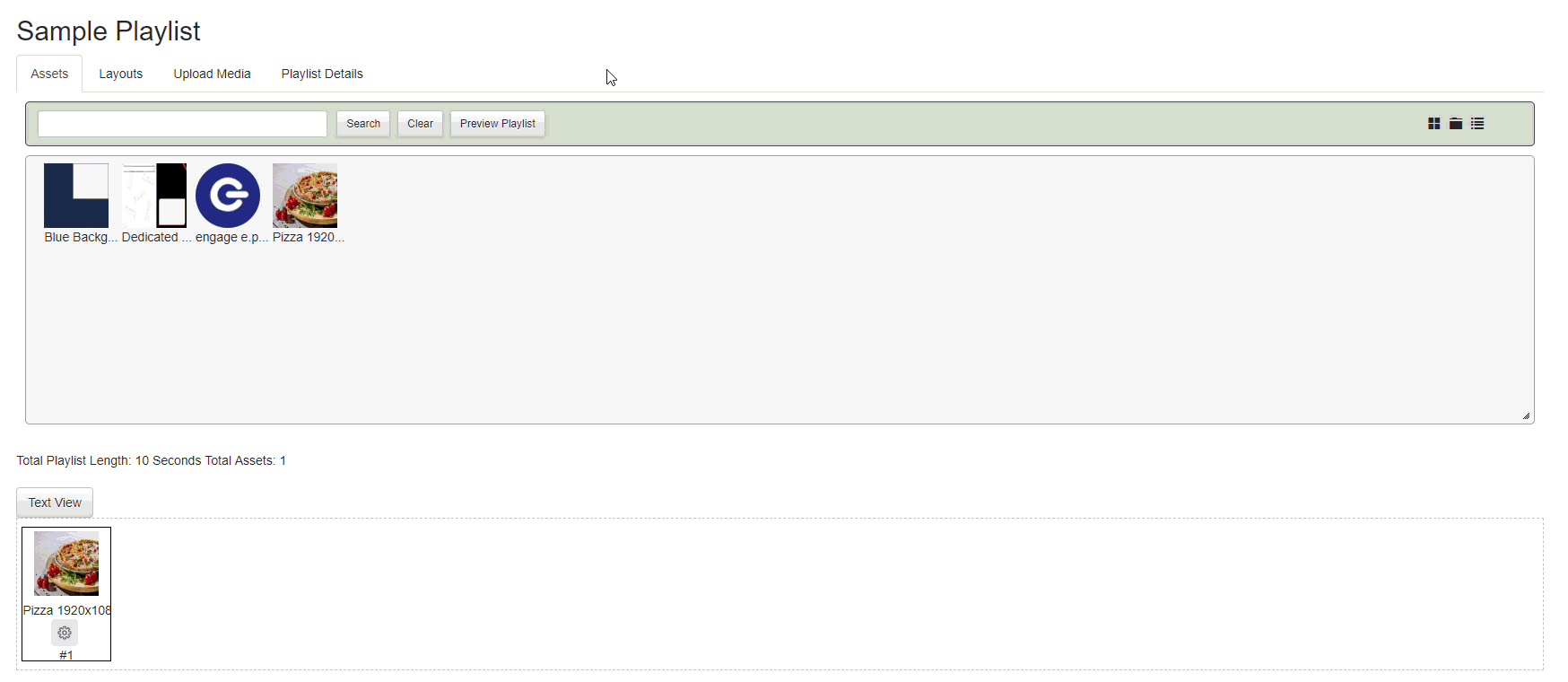 Schedule the Playlist to Player(s)
From the Home page, click on the 'Schedule' icon.
From the dropdown menu (Layout is Default) select 'Schedule Playlist'.
Select the Playlist you want to Schedule and click 'Next'.
Select the Player(s) you want to Schedule the Playlist and click Next.
Select 'Schedule Now' or 'Select Date/Time' if you want to Schedule this Playlist to playback at any time in the future.
Create the schedule of when you would like content to start playing and when you would like content to end. Content to show on end allows you to select the action the player(s) should take when the schedule hits the End Date and Time.