IPTV Encoding Hardware: We have launched our own IPTV encoding hardware and provided a device configuration interface within our EngagePHD™ web application. We remain encoder agnostic providing we can see a UDP/RTP stream across the LAN.
Licenses can be purchased by clicking on the 'Buy Licenses' option from the Home Dashboard on your network.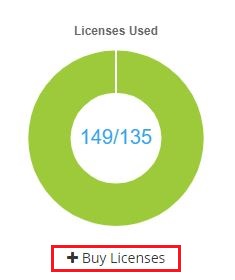 Once Licenses have allocated, go to 'IPTV Encoders' from the navigation.
Click on the 'Create New' button.
Below is an example of device settings configuration: