Enhanced Player Metrics allows you to view and run reports on Health Check history. Players perform Health Checks every minute when they are online and connecting to the EngagePHD servers. If a player drops connection, the metrics will help show a history of connectivity.
Please note: Enhanced Player Metrics must be activated by an EngagePHD representative. Please reach out to our support team to assist:
videosupport@spectrio.com
888.386.4545

---
Once Enhanced Player Metrics have been turned on, you can view metrics for each player from the Players page.
1) Click on Players from the navigation.
2) Click on the Metrics icon located to the right of the player line:

3) The blue icons indicate connectivity:
4) No connectivity will be represented by blank space in the timeline: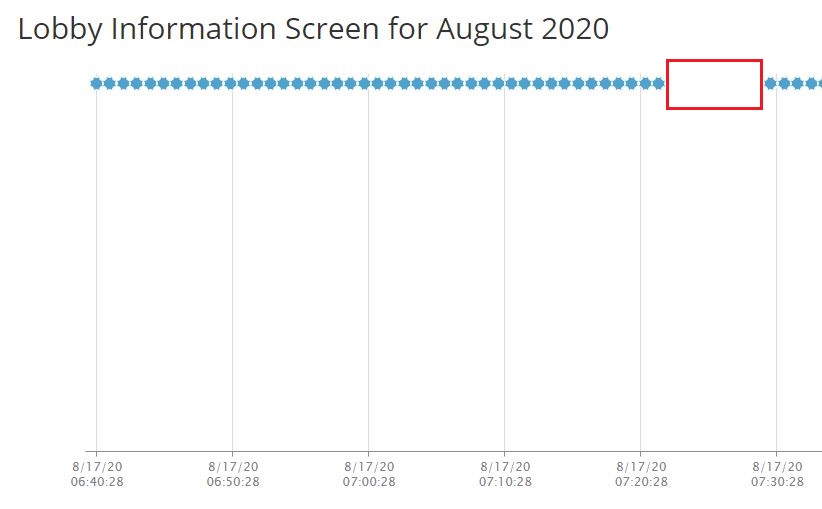 5) Click and highlight a section of the timeline to zoom in. Moving your mouse over the Health Check icon will show the date and time of the successful Health Check: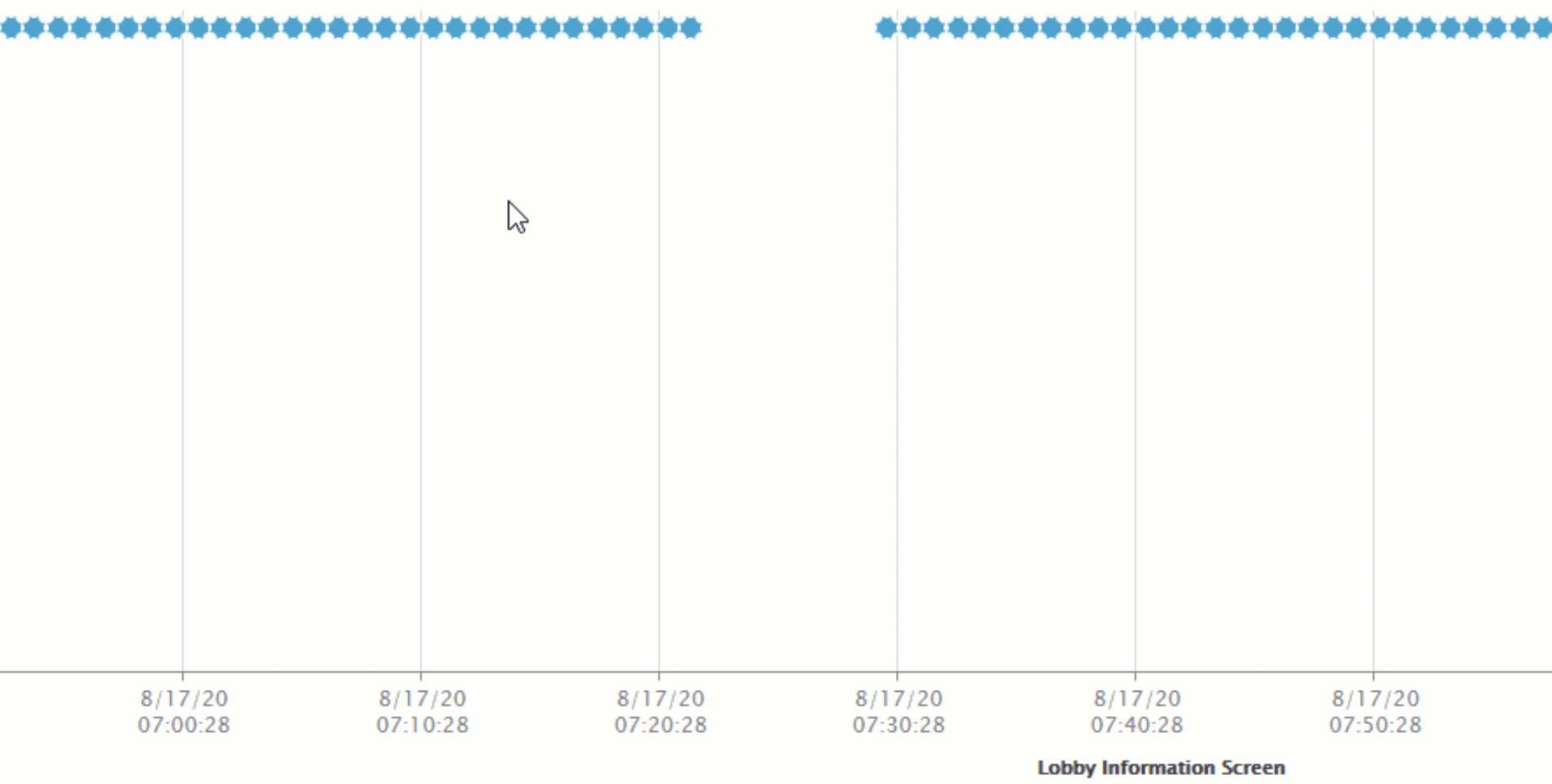 6) Right-click on the timeline with your mouse to show zoom in and out options, view all, view/hide data chart, and export report options for different file formats: