The Products Grid Editor allows you to change multiple product attributes at once in your Products Library. This feature would be ideal for multiple changes to Products and is an alternative to downloading and editing products using a product spreadsheet.
---
1) From the main navigation, click on Products > Grid Editor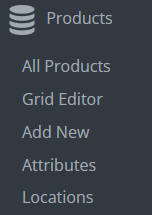 2) Click and drag to rearrange the order of the attributes you would like to edit.
3) Check the box next to each attribute you would like to edit.
4) Click 'Save and go to Grid Editor':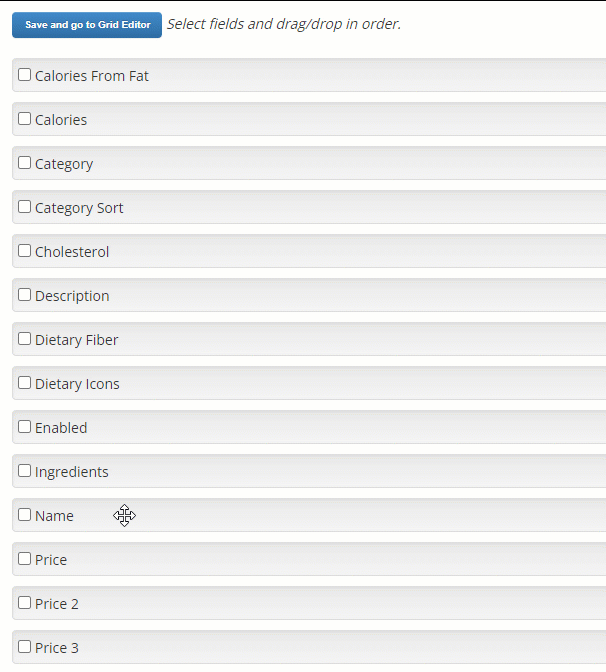 5) The attributes you selected will open as editable fields. Make the changes you need from here. Your changes will automatically save:
6) To go back and change the attributes grid, click on 'Configure' button at the top of the page:

Any changes made from the Grid Editor will automatically save and automatically download to any players.