Supported smart displays allow for inputs to be displayed as a part of a layout. For example, if you have a cable feed coming through an HDMI cable, the cable can be plugged into the HDMI port on the smart display and a zone can be added to a layout to show the feed coming through the HDMI.
Please see steps below for setting this up.
---
From the Home page, click on 'Layouts'.
1) Click on the 'Designer' for your layout.
2) Click on the 'TV Source' icon on the toolbar: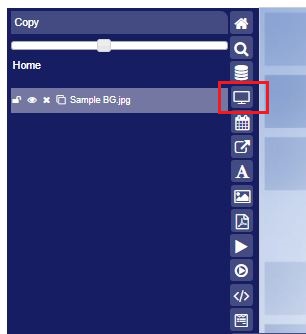 3) Select the source and 'Apply'.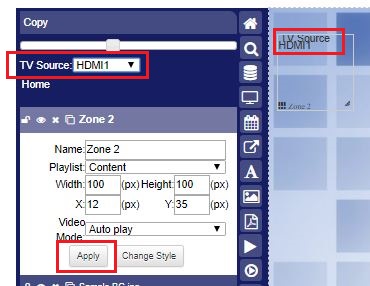 4) Size the zone where you would like the feed to show in the layout: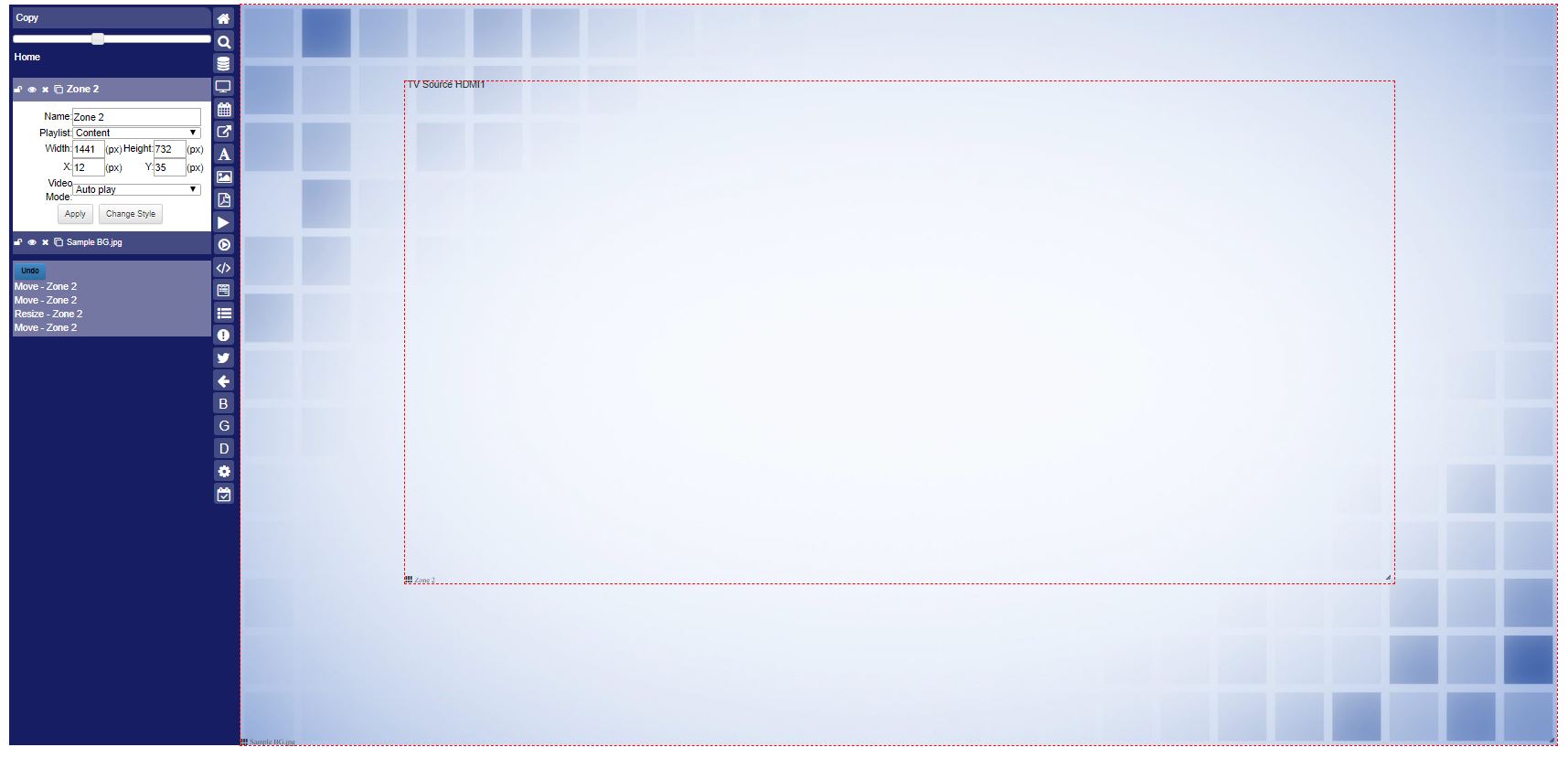 5) The feed should start showing on the live displaying once the player updates. Please note that you will not see the feed in the Layout Designer or Preview. You should the live feed pull back to screenshots in the Dashboard or in screenshots. Please see: Proof of Play – Confirming Content Through Screenshots.
Related Topics: 
How Do I Create an L-Bar Wrap with a TV Source / IPTV