Google Maps can be added to your Asset Library as a Widget and used in a layout.
Open Google Maps.
Make sure the map, Street View image, or directions you'd like to embed shows up on the map.
In the top left corner, click the Menu .
Click Share or Embed map.
At the top of the box that appears, choose Embed map.
Choose the size you want, then copy the HTML embed code.
Go to the 'Asset Library' in the software and click on the 'Add web page' button (next to the Add Widget button).
Paste the embed code in the Web Page field. Give your widget a Name, FileName and Description: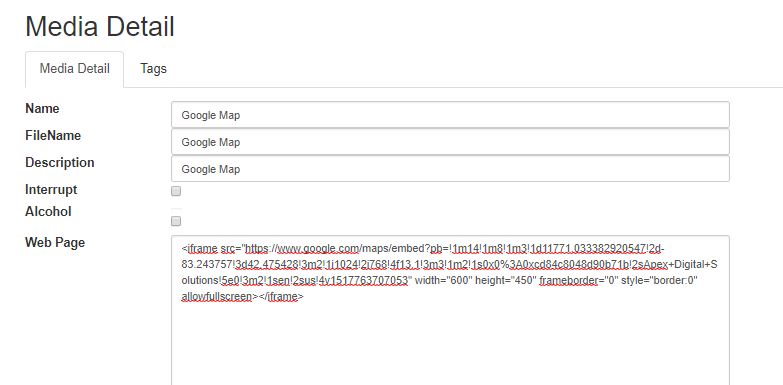 Click 'Save'.
Go to your layout and click on the 'Add Widget' icon on the toolbar and select the widget you just created. The map should automatically show in the zone, and you can resize the zone as needed.