Themes can be created to allow quick layout changes or setup of recurring schedules on your players.
You will first need to create a theme and add it to the Properties of your layout(s). You will then need to assign the layouts to your players.
---
1) From the Home page, click on the 'Layouts' icon.
2) Click on the 'Properties' icon for your layout:
3) Use the 'Theme' drop-down to select a theme you have already created, or create a new theme by selecting 'Other' and give your theme a name: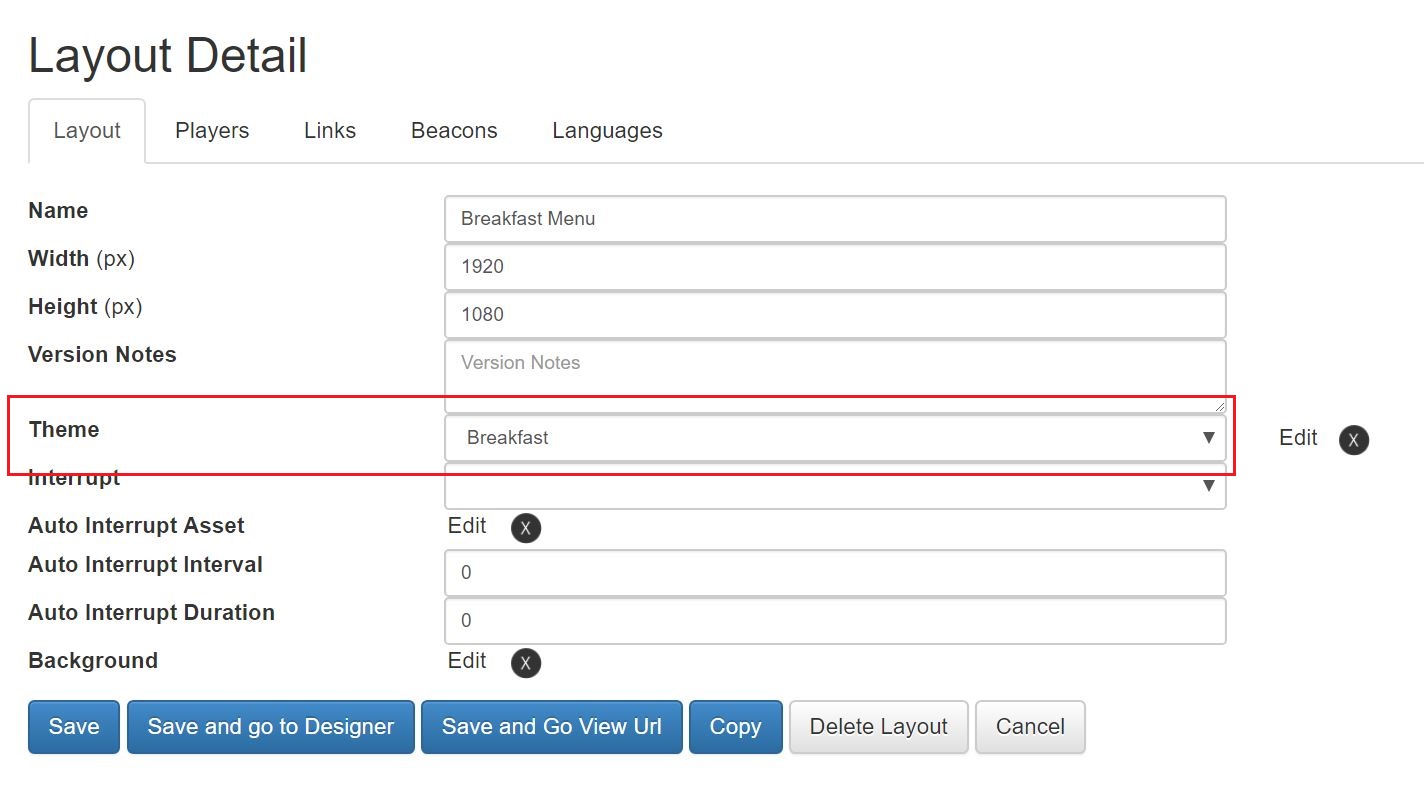 4) Once your layouts have a theme, click on the 'Players' icon from the Home page.
5) Click on the player from the list and click on the 'Layouts' tab. From here you can add your layouts one and a time from the drop-down, then click on the 'Add Menu' button: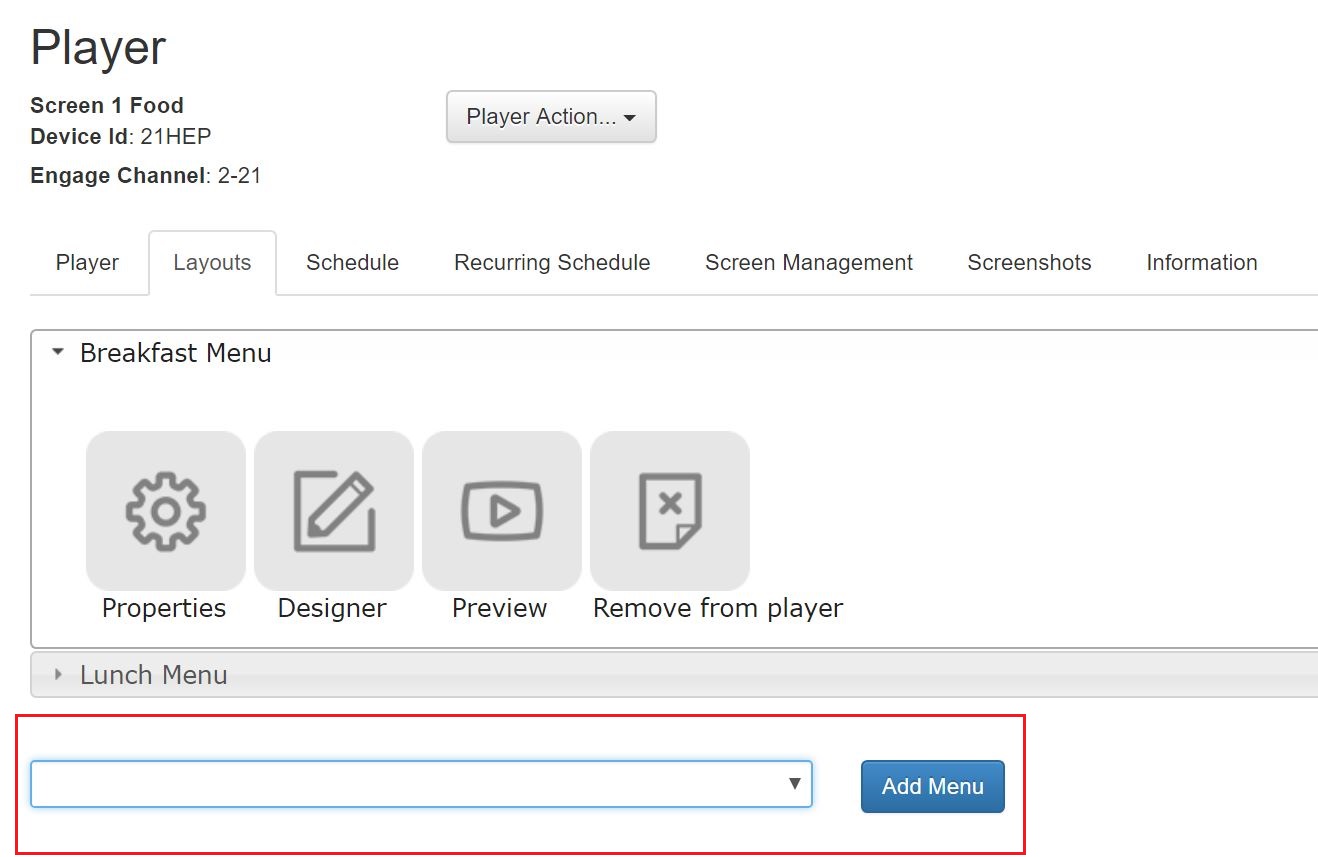 6) Repeat the process for any additional players.