Exact copies of playlists can be made from the Playlist Detail settings.
1) From Playlists, click on your playlist to open it.
2) Click on the 'Playlist Details' tab.
3) Click on the 'Copy' button.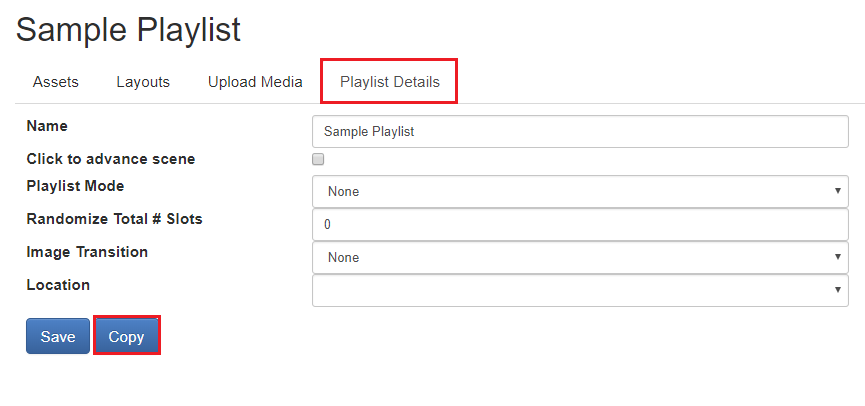 4) Give your new playlist a name.
5) Add remove content from the new playlist as needed.
6) Use the 'Schedule' icon from the Home page to connect your new playlist to your Player(s).