When using Menuworks for product integration, dietary icons can be displayed on your menu by setting up Additional Attributes for each icon. When set up correctly, dietary icons will automatically be enabled/disabled by Campus Dish integration. The steps below will walk through creating Icon Attributes for your Products.
You will need to have the latest dietary icons in PNG format before creating Icon Attributes in EngagePHD.
It recommended that the icon files are created at 50×50 pixels and PNG format.

For steps on nutritional information, such as calories, to your menus, please see: Adding Nutritional Information to Menu Layouts
---
Upload the Dietary Icons
Before creating your icon Attributes, you will need to upload your dietary icons to the Assets Library.
1) From the main navigation, click on the 'Assets' icon:
2) Click on the 'Upload Media' tab:
3) Drag and drop your icons into the upload box, or click on the box to locate the files on your computer: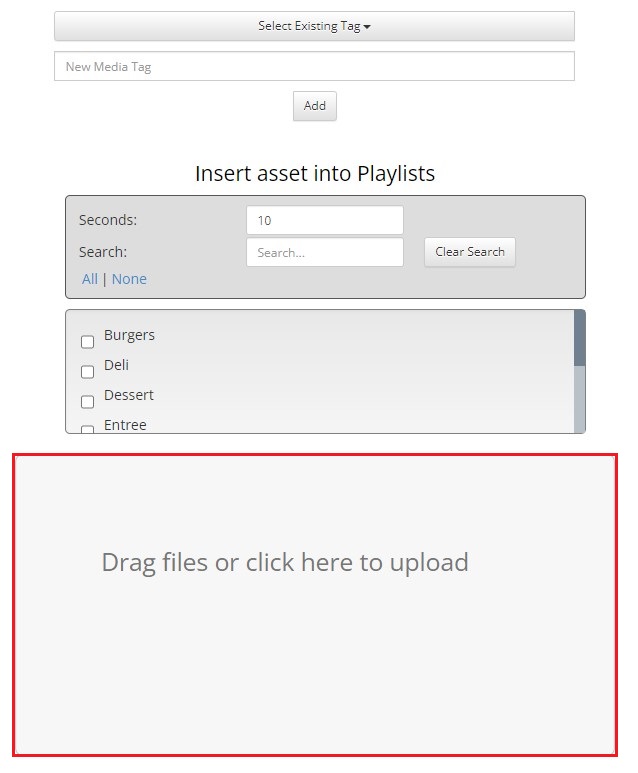 Creating Additional Attributes for the Icons
1) From the main navigation, click on the 'Products' icon:
2) From the Products menu, click on 'Attributes':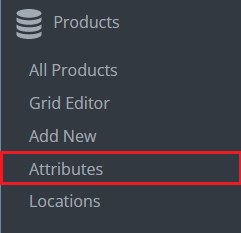 2) Click on the 'Create New' button:
3) Type the name of the icon attribute in the Name field. Depending on the icons you are using, you must type the name as they are showing below:
Vegetarian

Vegan

Balanced U

Gluten Free

4) Set the Type dropdown to Yes/No:

5) Click 'Edit' on the Image option and select the icon file from your Assets:
6) Click 'Save' to save the icon attribute.
7) Repeat this process to create all the icons you need.
Viewing Icon Attributes from the Product Library
Once you've created your icon attributes, you can confirm that they look correct by going to your Products, then click on a product to open and view its Product Detail page: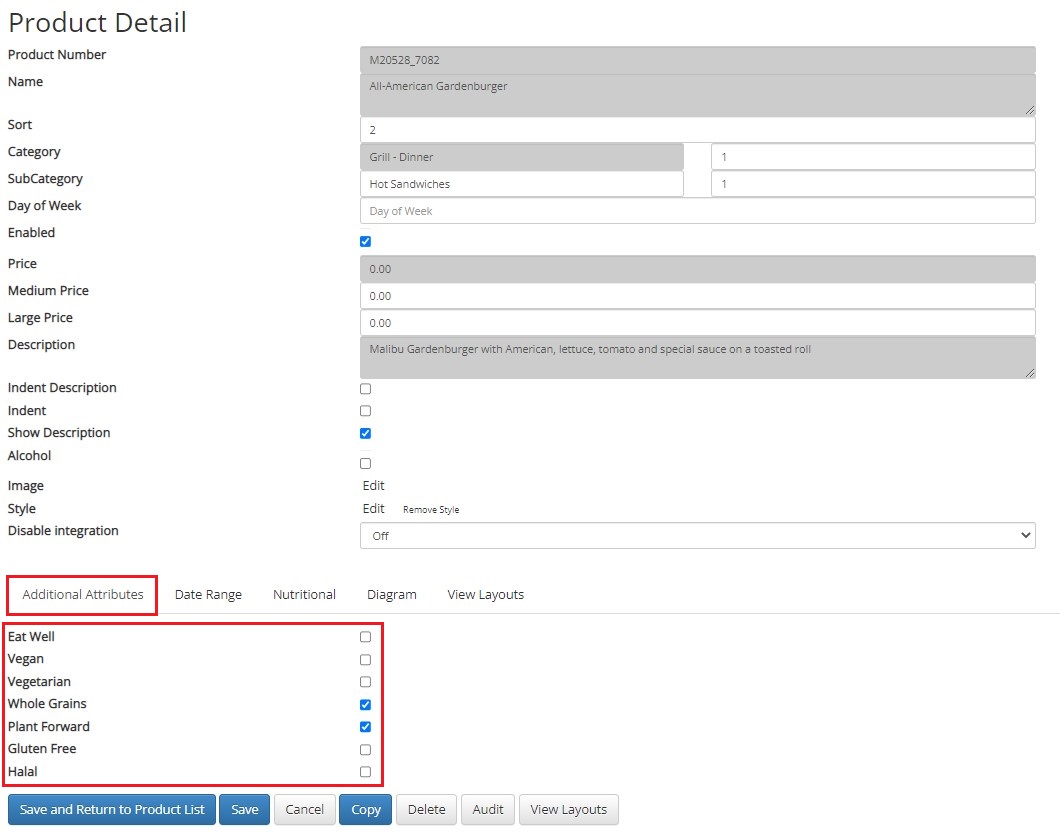 ---
Adding Attribute Images to Product Tables in Layouts
To ensure that your dietary icon attributes show on your Layouts designs, you will need to add the Image Attribute to the Product Table in your Layouts.
1) From the main navigation, click on the Layouts icon and go to 'All Layouts':
2) From the Layouts page, click on the 'Designer' icon for the Layout you would like to edit: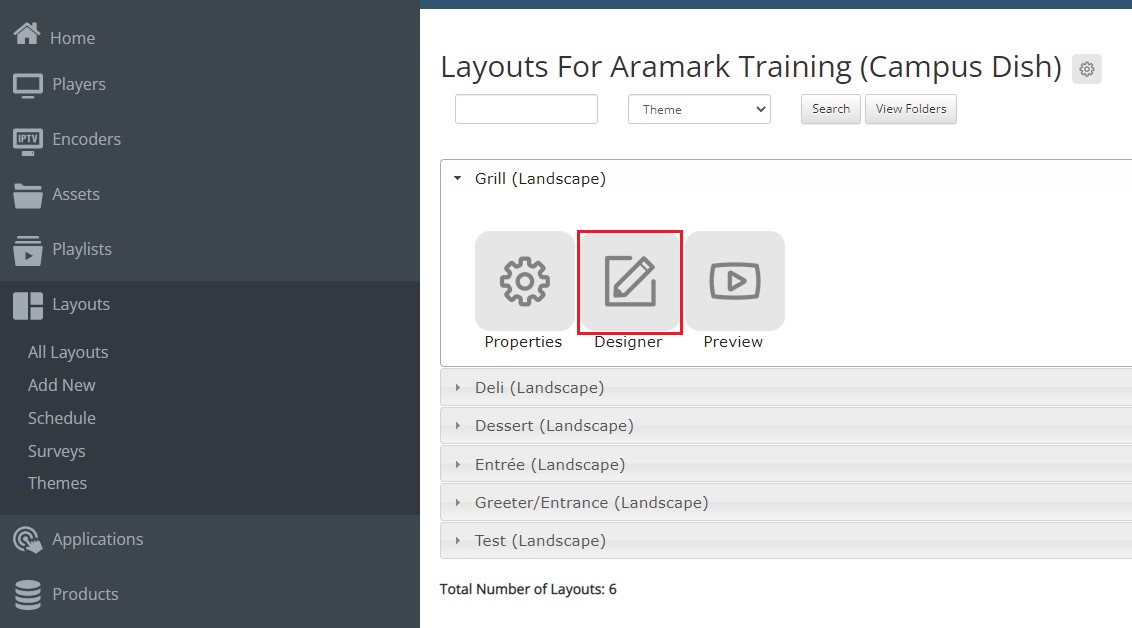 3) From the Layout Designer, double-click on the Product Table you would like to add your icon attributes to:
4) The Product Table will open in a popup window. Click on the Name cell to highlight it in blue:
5) Use the Field dropdown to select the 'Name Attribute Images' option: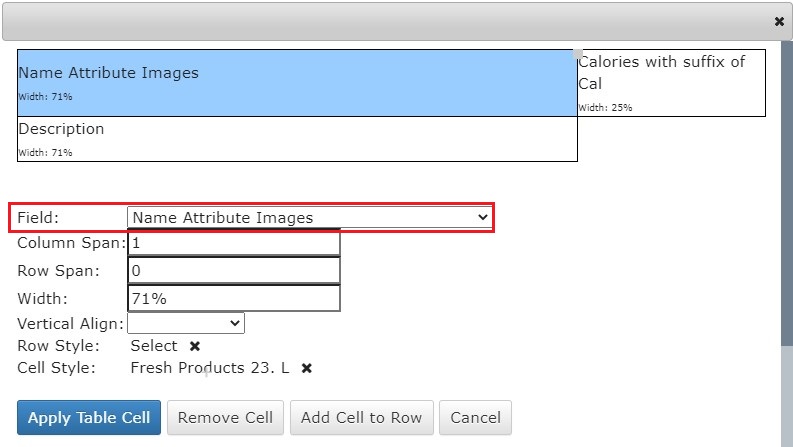 6) Click the 'Apply Table Cell' button to save the change:
7) Click 'Apply' to close the Product Table: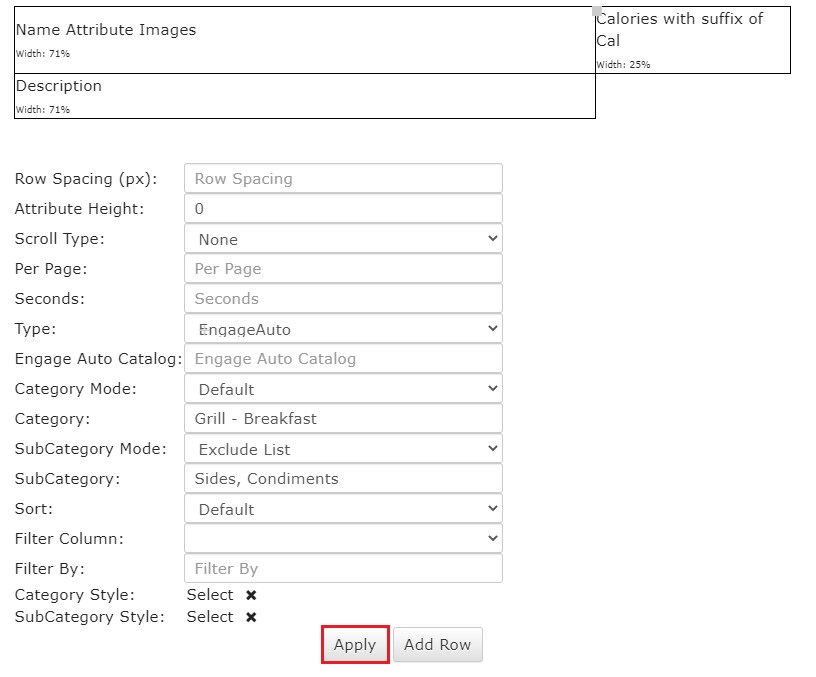 8) The Layout Designer will automatically save your changes.