To upload an Asset select the 'Upload Media' tab as shown below. The first time you try to upload an Asset you will be prompted to confirm that you have permission to use the content that you are uploading:

You will then be able to drag your Asset(s) (font files included) on to the grey dialogue box or click to find the Asset(s) you wish to upload. Once the Asset(s) have been uploaded you can view them in list view as shown below or as thumbnails as shown below by clicking on the required button:

---
Automatically Inserting Uploaded Assets to Playlists
When uploading new assets to the Asset Library, you have the option to automatically inserted the uploaded assets into one or more playlists at one time.
For this feature to work, you will need to first create a new Playlist. Please see: Creating A New Playlist
---
1) Click on the 'Assets' icon from the navigation.
2) Click on the 'Upload Media' tab.

3) If needed, adjust the timing of each asset (this is set to 10 seconds by default), then check the box next to the playlist(s) where you would like to add the asset(s):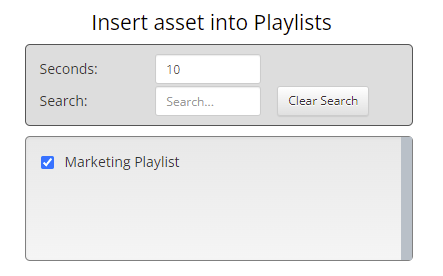 4) Drag and drop or click on the upload box to upload one or more assets. Uploading is complete when you see a green check on each asset: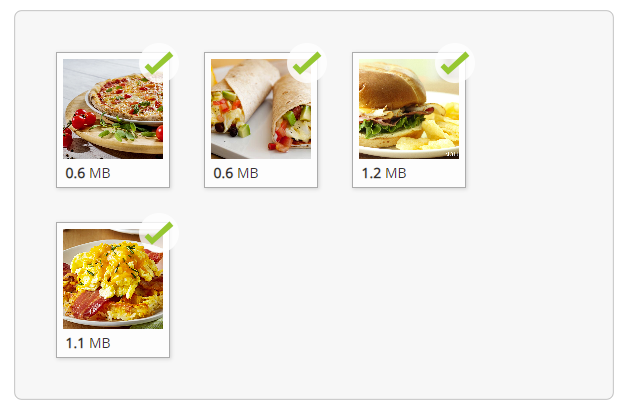 5) Go to 'Playlists' from the navigation and open your playlist. You should see your assets in the playlist timeline: