If you would like to make exact copies of your Application pages, there's a trick you use with the Layout Properties to copy a Page as a Layout. You would then need to convert the Layout to a Page and ensure the Properties are correct.
---
1) From the navigation, click on Applications.
2) Scroll down to the Pages section and find the page you want to copy. Before copying the page, it's a good idea to click on the 'Properties' of the page and make note of the settings (Template, Timeout; etc..) as you will need to enter this on the copied version: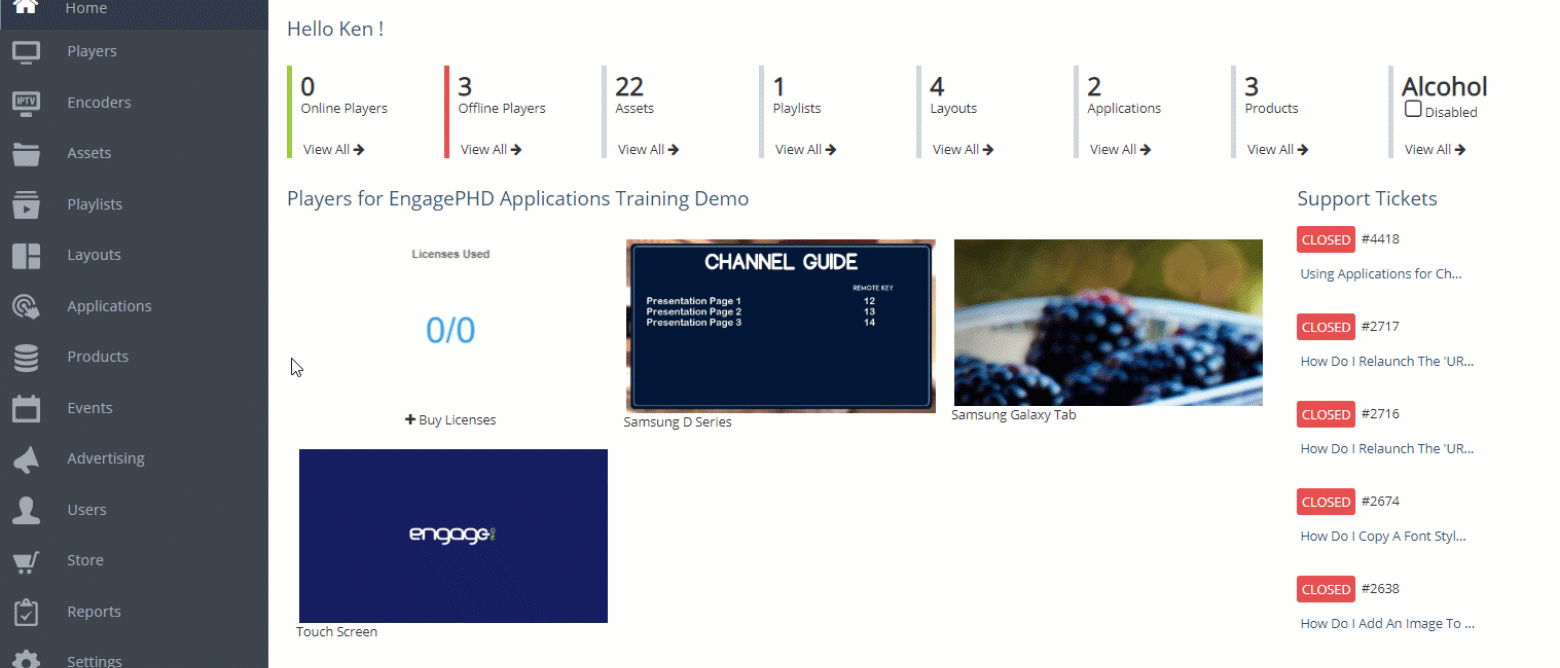 3) Back at the main Applications page, click on the page description or 'Designer' (to the right of the page). This will open the Designer: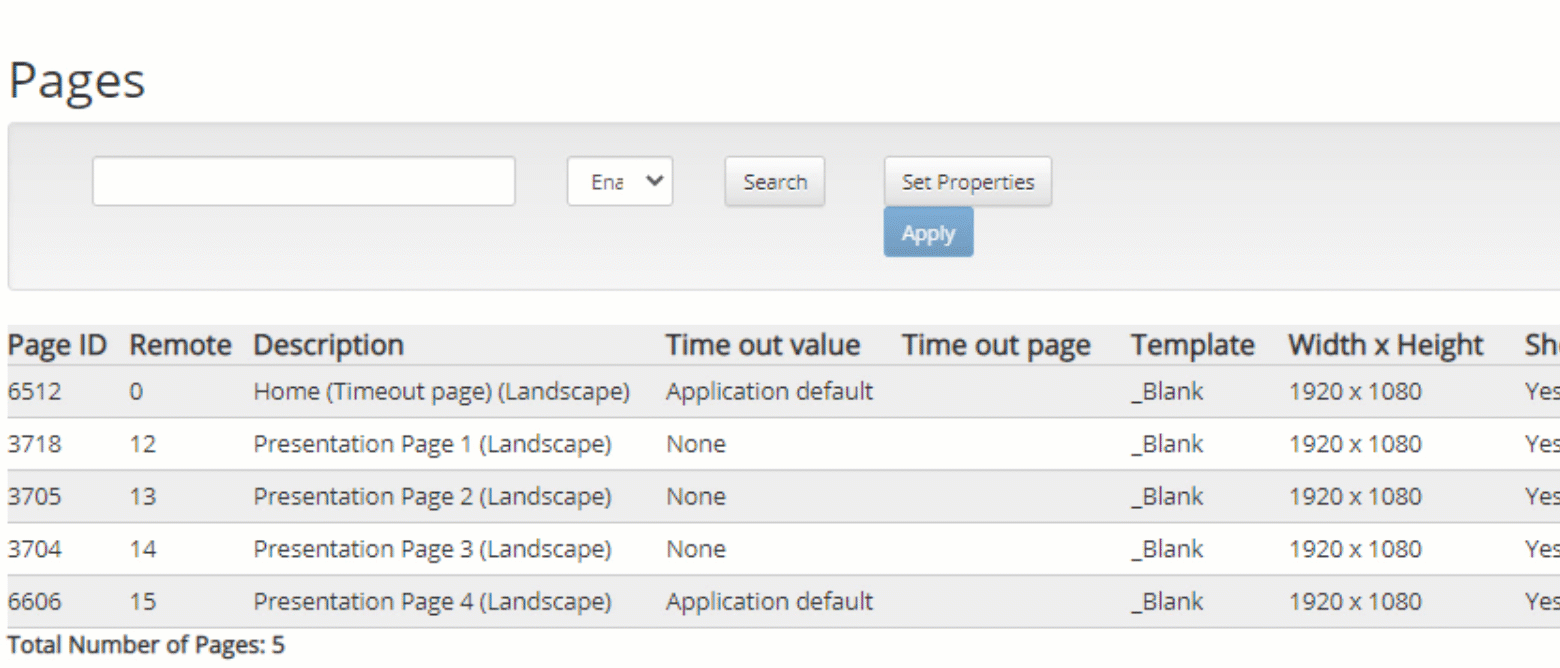 3) Click on the 'Return to Layout Properties' icon from the toolbar: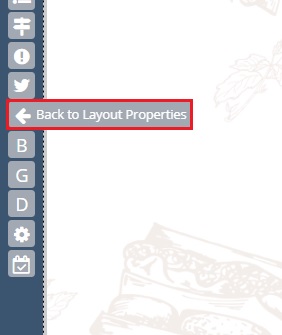 This will open the Layout Properties.
4) Click on the 'Copy' button: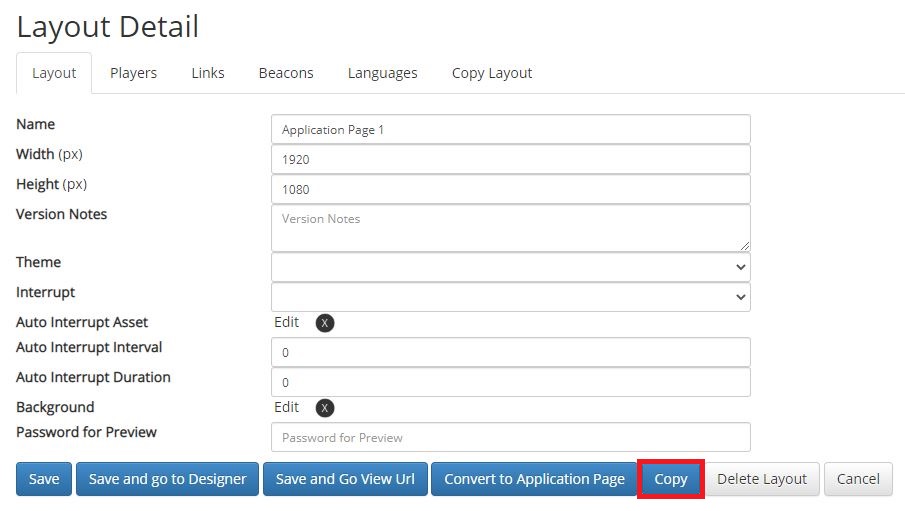 5) The page will refresh and you will see (copy) in the name. This indicates that the page has copied successfully. You can now rename the page and click 'Save':

6) This will save the page under the Layouts section of the software. Click on on the 'Properties' icon and click the 'Convert to Application Page' button, then click 'OK':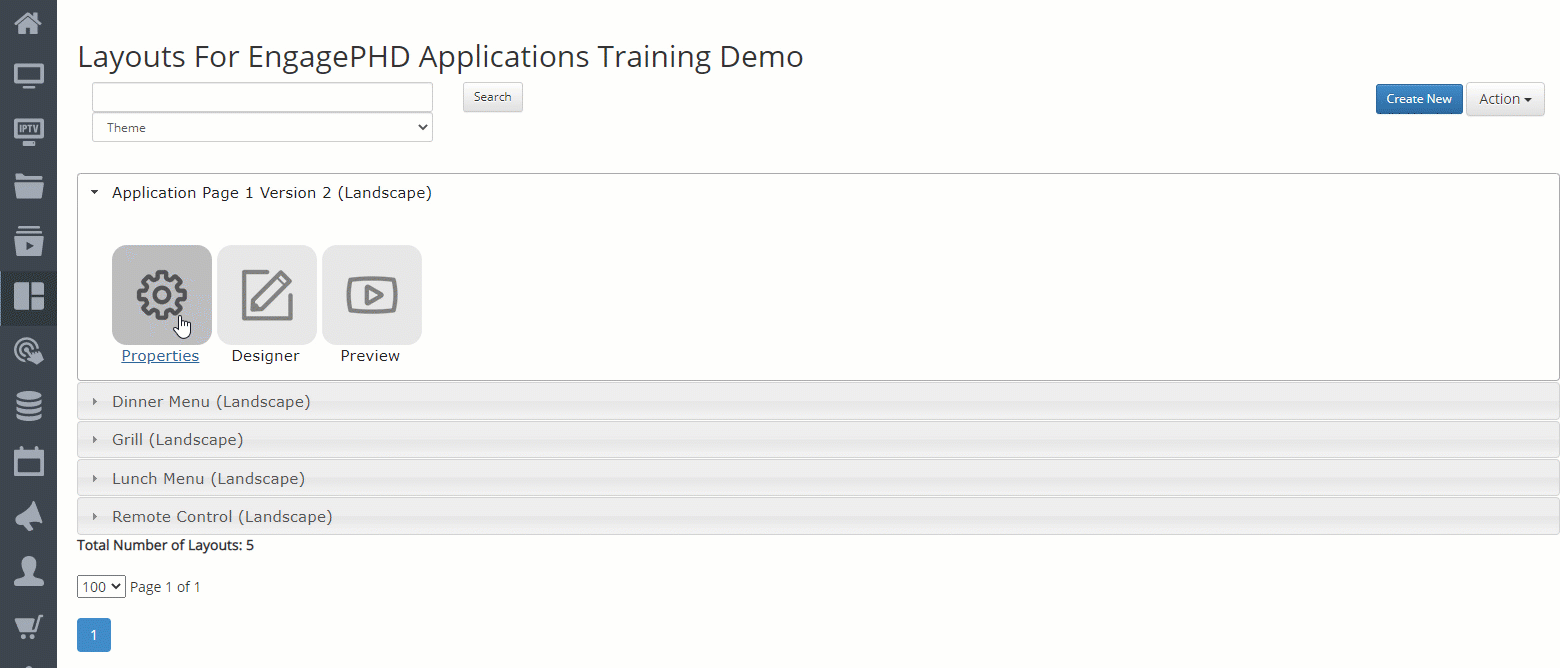 7) This will open the Page settings where you can select the correct Template, Timeout Mode; etc. to match the page that you copied. Click 'Save' when done:
If you're not sure about these settings, go back to the main Applications page and click on the 'Properties' of the page you copied initially and make note of the settings: