You will need the AG Neovo IR remote that came with your AG Neovo QM-Series display to navigate the menus in the steps below.
---
1) Download the EngagePHD apk file at: https://go.engagephd.com/EngagePHD.apk
2) Copy the "EngagePHD.apk" file to a USB flash drive (FAT/FAT32, EXT3/4)
3) Insert the USB drive into an available USB2.0/3.0 port on the back side of the display.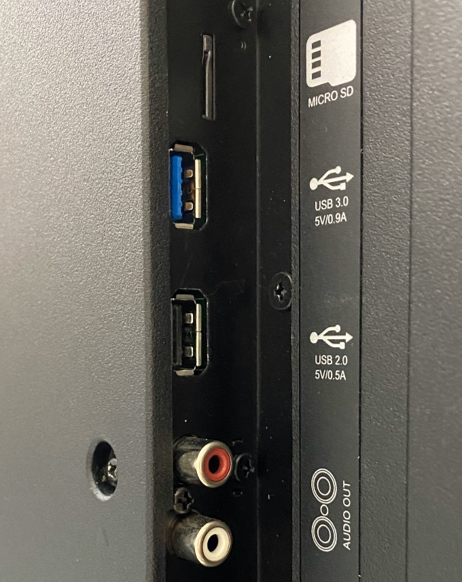 4) Press the 'Home' button on the remote + 1668

– 1 – 6 – 6 – 8
to enter the Android menu
Select 'Storage'

5) Select your USB drive
6) Then select 'Open'
7) Navigate to your .apk file

8) Then select 'Open'

6) Scroll down to accept permissions
7) Then select 'Install'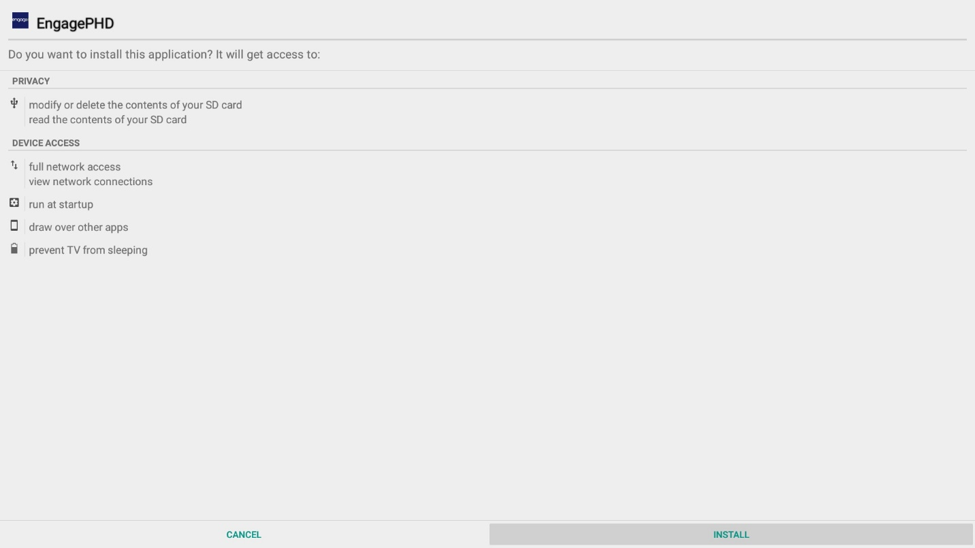 8) When done, scroll down and select 'Done'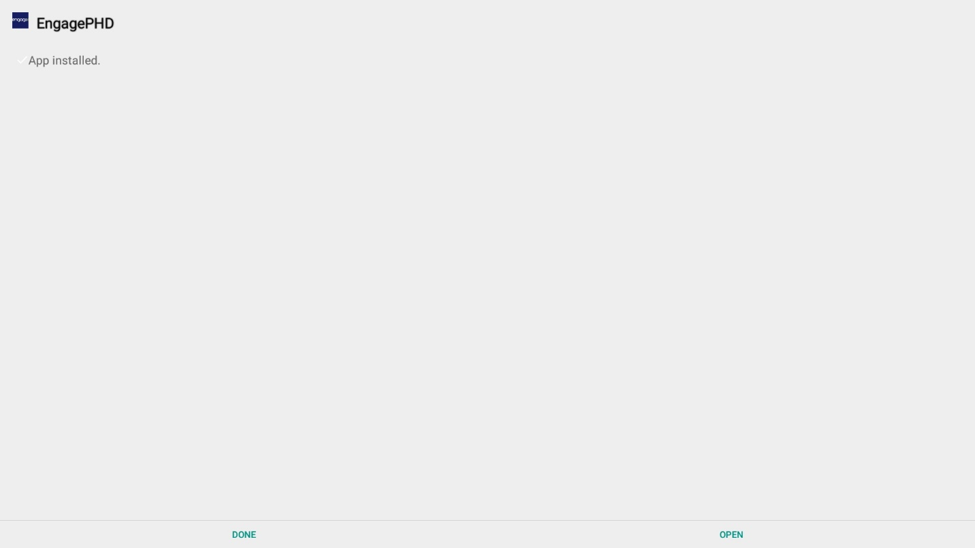 9) Now that your app is installed, you can assign this app to automatically launch when the display is turned on. There are two additional steps you need to perform:
Set this app as the "Custom input source"
Set the "Custom input source" to launch automatically on boot.
10) Set the app as Custom input source:
Press Home + 1668 on the remote control

– 1 – 6 – 6 – 8
11) Select 'Signage Display'

12) Select 'Custom app'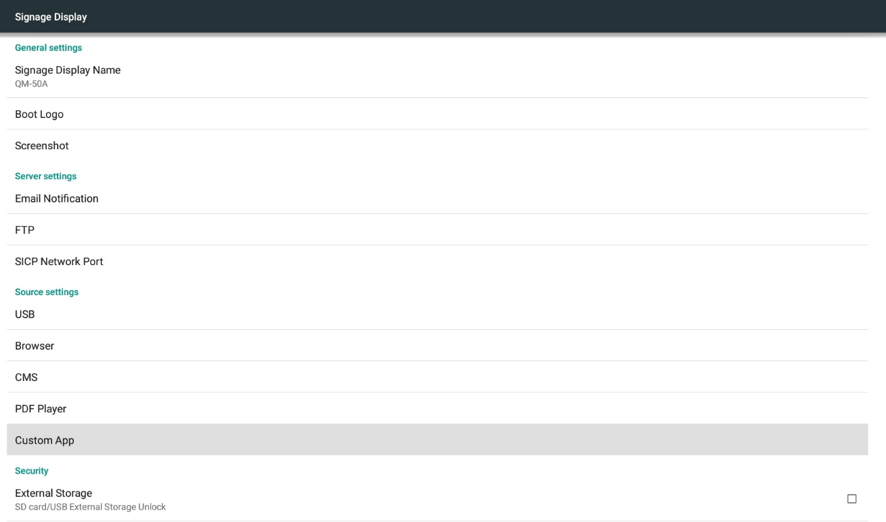 13) Select 'Select app'

14) Select the app you want to assign to the "Custom" input source. Then select 'Save'.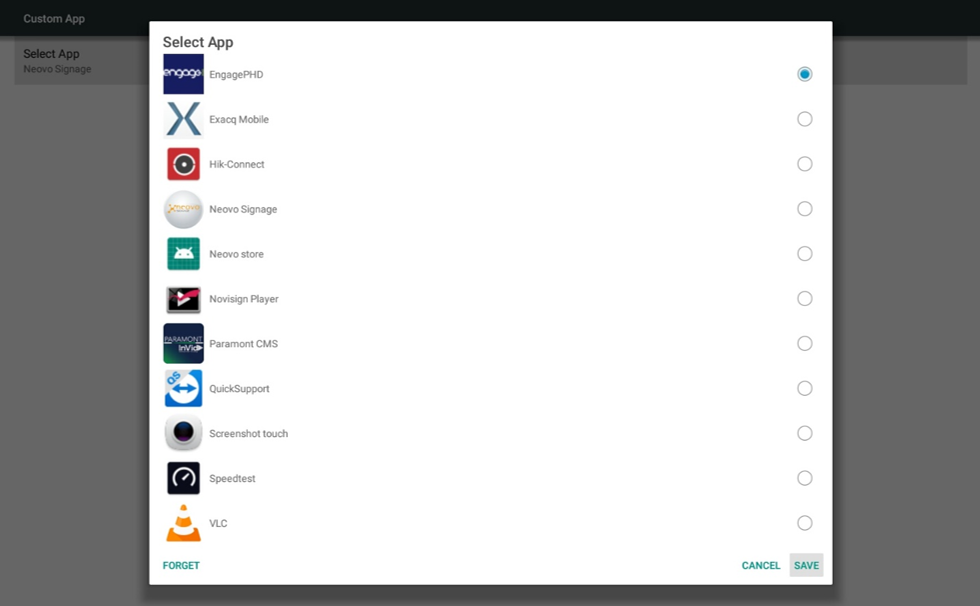 15) Exit the Android menu. Press the Back button several times until exited completely.
16) Set the "Boot on source"
Enter the On-Screen Menu
Press the 'Home' button on the remote control
Scroll down to 'Configuration 1′
Scroll right and select "Boot on source"
17) Set Boot on source to 'Custom'
Uncheck the "Last input" option
Select 'Custom' as your input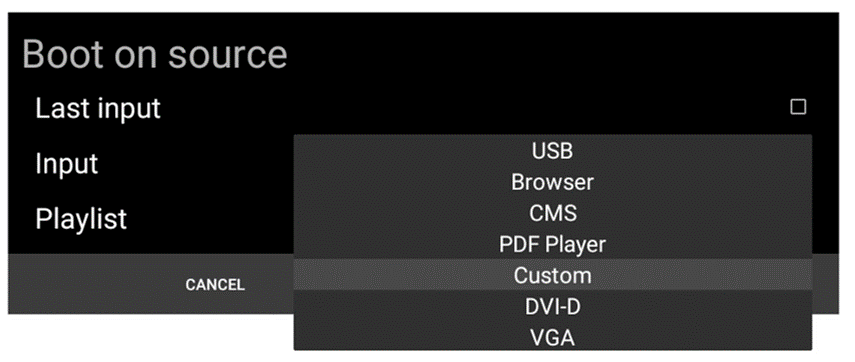 18) Select 'Save'.
This will complete this setup.