The following instructions outline the setup process for external and built-in BrightSign players.
Supported Models: 
Required MicroSD Card & Adapter
A MicroSD card and adapter will be needed for this setup but may not be included with your player or screen. If your BrightSign player did not come with a MicroSD card and adapter, you can purchase both from various electronic stores, or online: https://amzn.to/3fVRpts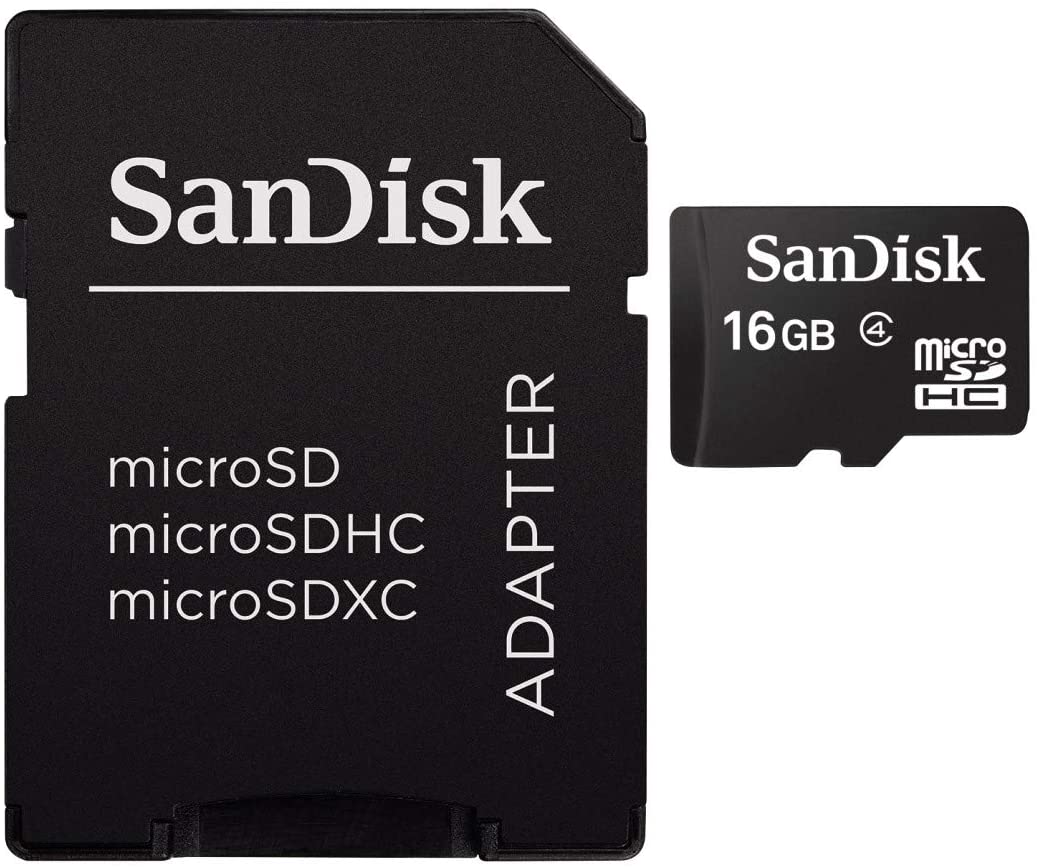 Make Note of the Device Serial Number
The device serial number will be needed for step 8 in this setup. All BrightSign players should have a serial number at the bottom of the player or have a sticker within its packaging. Some screens with BrightSign built-in might be enclosed and the serial number is hard to access. If you cannot locate the serial number sticker, follow the steps below:
1) Connect the player to a screen with the MicroSD card. If using a BrightSign built-in screen, simply power the screen on without the MicroSD card inserted.
2) The serial number should appear on the screen.
Download the autorun.brs File
1) Download the autorun.brs file and save to your computer:
2) Insert the MicroSD card into the MicroSD card slot on your computer.
3) Copy the autorun.brs file to the MicroSD card.
4) Remove microSD card from your computer and insert the card into the microSD card slot on the BrightSign player: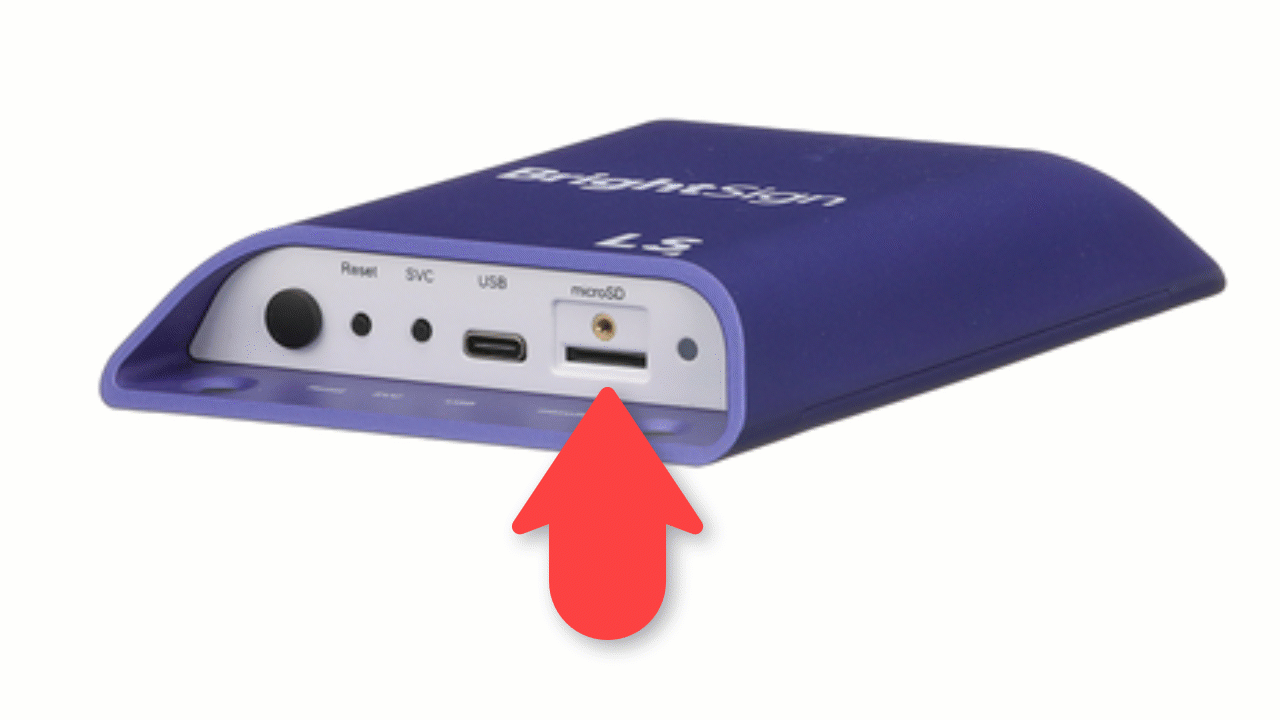 5) The BrightSign player will need to be connected to the network by plugging in the network cable (it is strongly recommended that the connection is set up DCHP).
Add the Player to the EngagePHD Software
6) Login to the EngagePHD software: https://go.engagephd.com
7) Click on 'Players' icon from the Home page.
8) Click on the 'Add New Player' button in the top right corner of the Players page:
9) Select 'BrightSign' from the list of players and click 'Next':
10) Select your orientation (only Landscape and Portrait are supported by BrightSign players). Then click 'Next':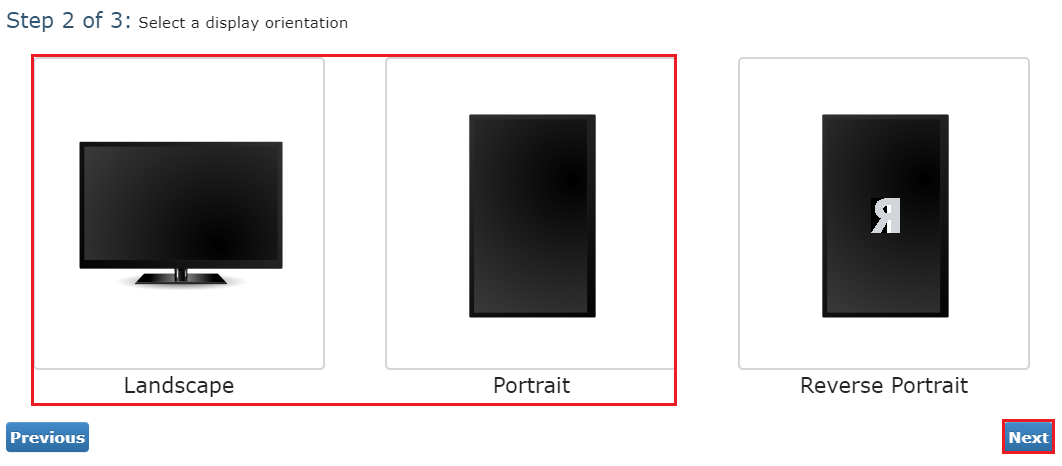 11)  Give the player a name, the add the serial number (case sensitive) and click 'Next':
You should see your player listed from the Players page:

13) Schedule content from the Home page > Schedule: Scheduling Content To Your Players 
---
Displaying Content in Portrait Mode
1) From the Player Details page, change the Orientation setting to 'Portrait'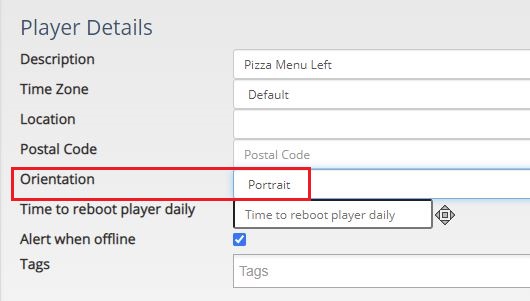 2) Click 'Save' to save this setting.
3) Use the 'Player Action' button on the player to send the 'BrightSign Autorun' command to the player: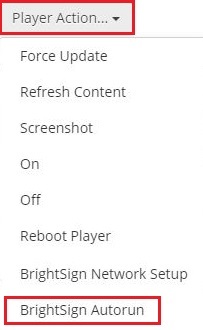 This command will switch the player's orientation to portrait.