In some cases an SD might need to be reformatted. These steps walk through using BrightSign web tools to remotely perform this action. Please note that you can only access BrightSign player IP addresses from your computer browser being connected to the same network as the player.
---
1) From Players > Dashboard on the navigation, locate and copy the player's IP address.
2) From your computer browser (you must be on the same network for this to work) paste and search for the player IP address. This should bring up the BrightSign tools.
3)  Click the Diagnostics tab and click Format Storage. You can format as FAT32 or exFAT.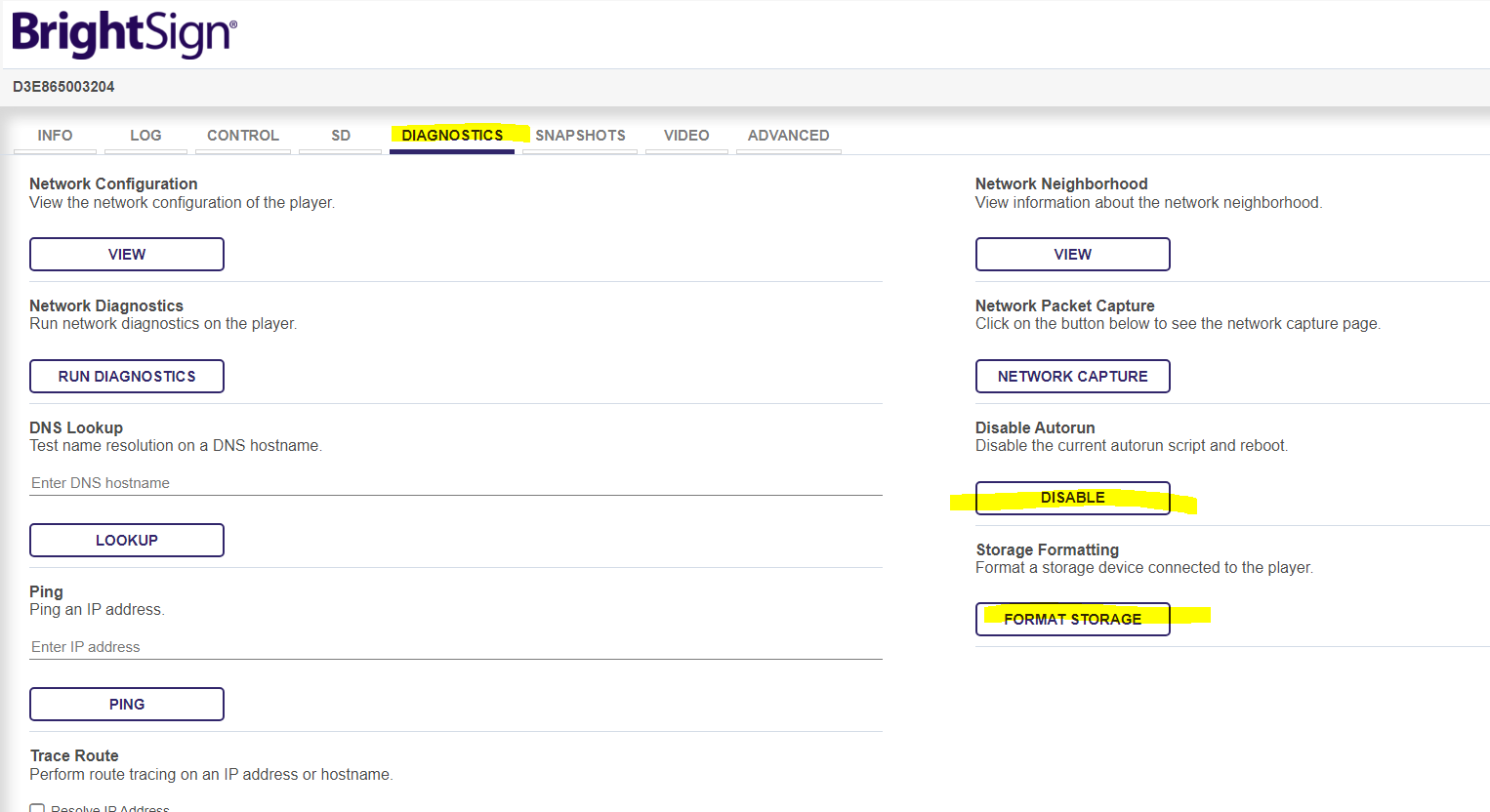 4) You may get an error about the SD card being in use. You will need to click the Disable Autorun button above to reboot and disable the autorun.
6) After you wipe the SD card, click on the SD tab. Click Browse to locate the autorun.brs file and upload.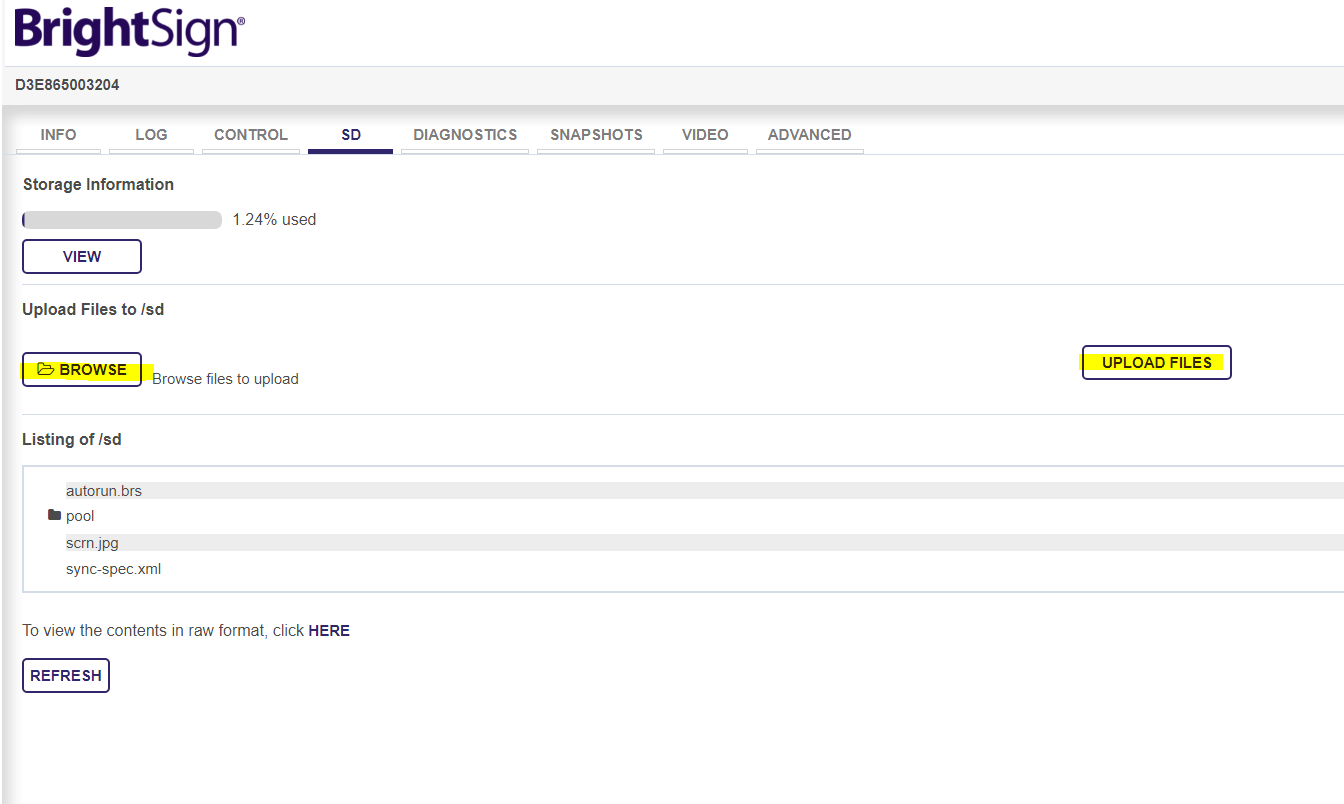 7) Go to the Control tab and click Reboot.