When uploading content to EngagePHD, please note that uploading content files greater than 1920×1080 or 1080×1920 may affect quality or performance on your 'Player(s).
If you do not have access to more advanced design tools like Photoshop, another option would be PowerPoint.
Microsoft Office 365 has monthly subscription options that include PowerPoint.
Template Resolution
To ensure that your background fits the height and width of your screen, you will need to adjust the Slide settings to support 1920×1080 (or 1080×1920 for portrait).
1) Click on the Design Tab and select Slide Size > Custom Slide Size:
2) Ensure the following settings for landscape (reverse for portrait):
Width: 20in
Height: 11.25in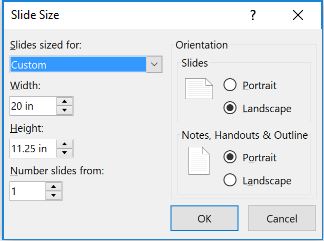 3) When prompted, select Max Fit to ensure that the resolution will fit the full slide.
Add Your Image and Resize
Add your image to the template and drag the edges or corners to resize to fit the full resolution of the template: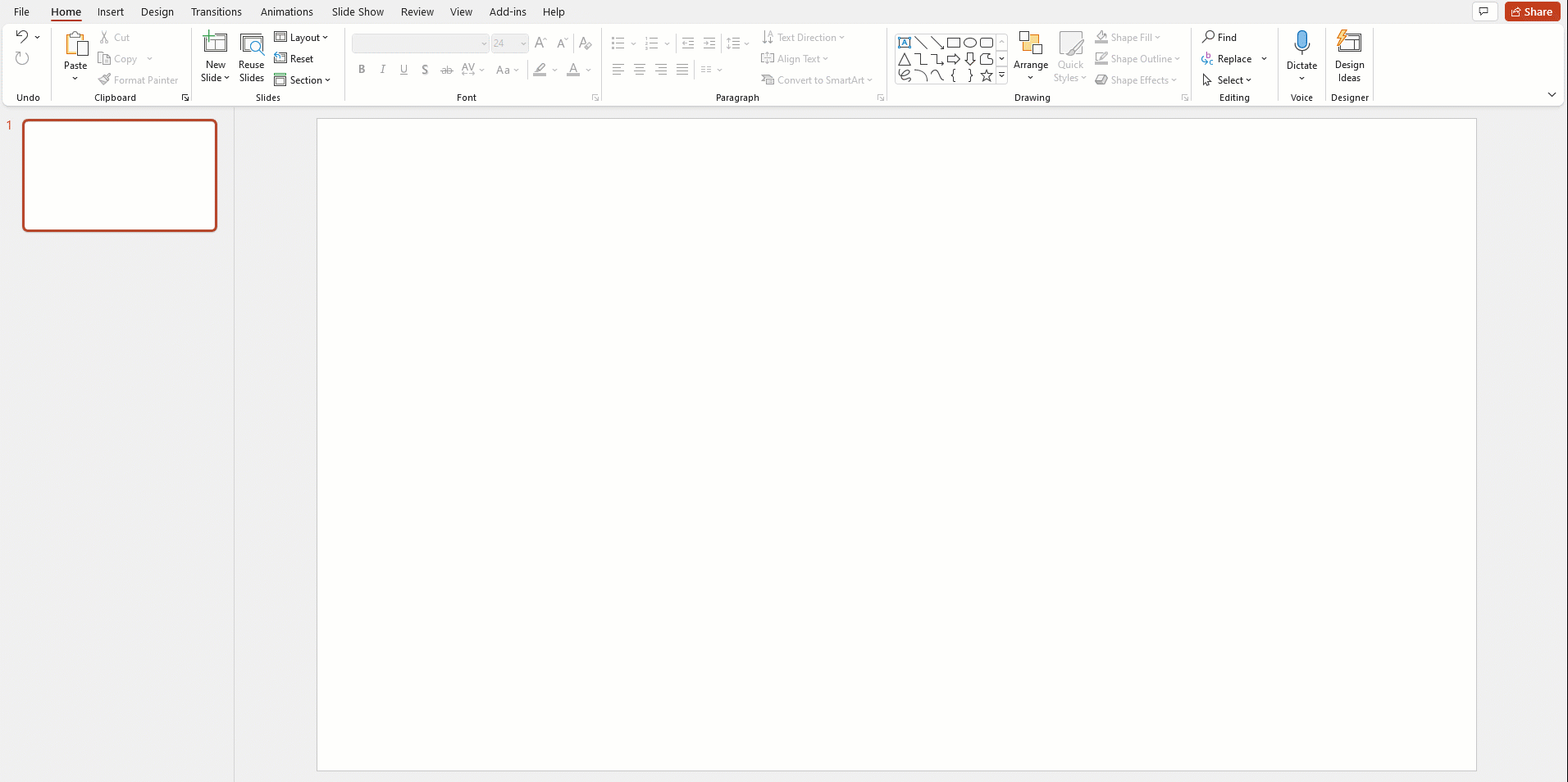 Saving Your Background Slide As A JPEG or PNG
1) Click on the Save or Save As icon at the top left of PowerPoint.
2) Click on the Save as type drop down and select JPEG File Interchange Format or PNG Portable Network Graphics Format.