Reports provide a look at how often Applications pages are being used. The following steps walk through running a report.
---
1) From the navigation, click on 'Reports':
2) Click on the 'Type' drop down and select 'Touchscreens':

3) Select the date range for the activity you would like reported: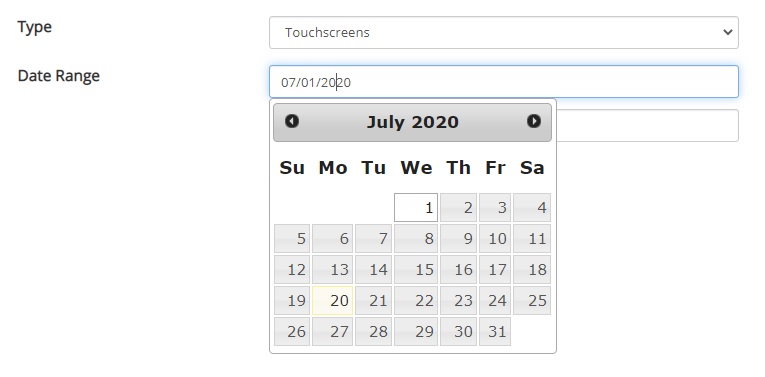 4) Click 'Run Report' to show the report in your browser, or 'Excel' to export the report as an Excel spreadsheet:
Network column indicates which network the Application is on.
Player column indicates the name of the Player the Application is scheduled to.
Page column shows the Page names.
Count is the counter of how many times the Page has been used/triggered.
Recorded is the date the Application was used.