Seenspire is a content streaming service for digital signage and integrates seamlessly with EngagePHD.
Here's what you'll need:
iFrame Widget from the EngagePHD Store
Create Layouts for your Seenspire feeds
Create Playlists to play your Layouts
---
Add the iFrame Widget from the Store
Click on the Store icon from the navigation and search for the iFrame widget, or click here to add it to your network.
---
Create Layouts
1) From the Layouts section, click on the 'Create New' button.
2) Give your Layout a name and click 'Save' or 'Save and go to Designer'
3) From the toolbar, click on the 'Add Widget' icon to open the Assets Library and click on the iFrame widget.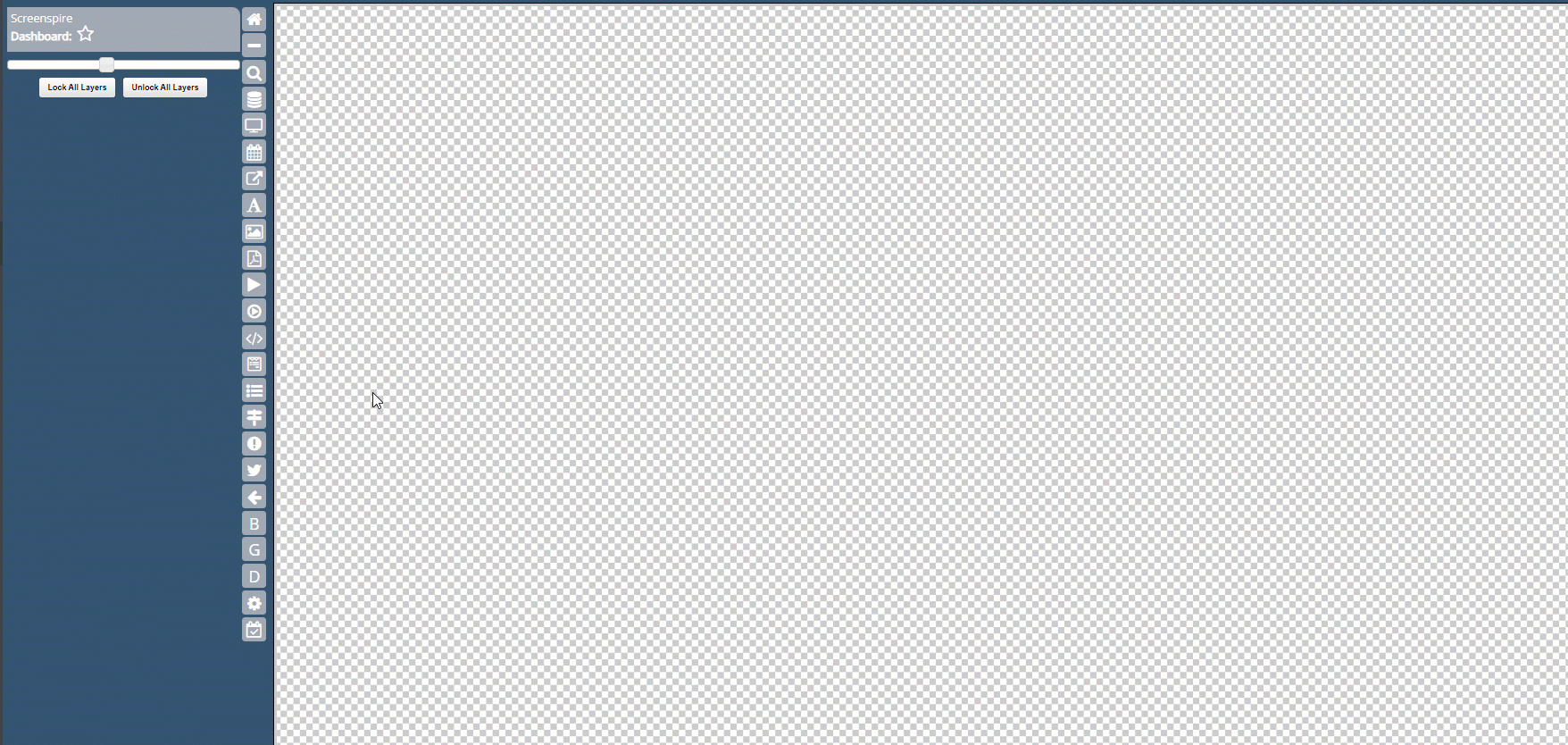 4) Use the zone detail to set the widget height and width to 1920×1080 (1080×1920 for portrait).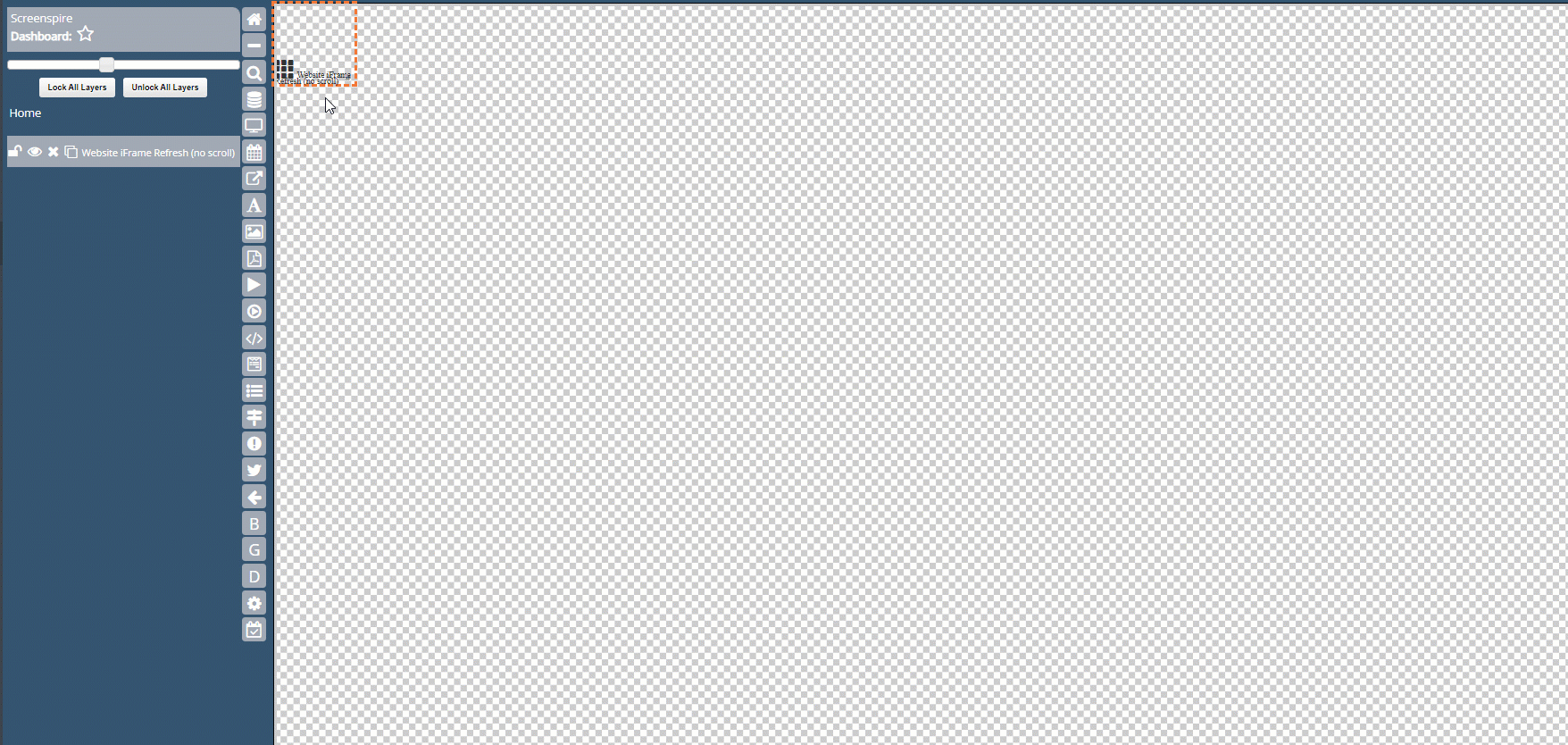 5) Use the properties icon at the bottom left corner of the widget to open the properties, then paste the Seenspire feed URL and Save. The Layout Designer will automatically save changes.
---
Create Playlists
1) From the navigation, click on the Playlists icon.
2) Use the 'Create New' button to create a new playlist and give it a name.
3) Click on the 'Layouts' tab and drag and drop your Seenspire layouts into the playlist timeline: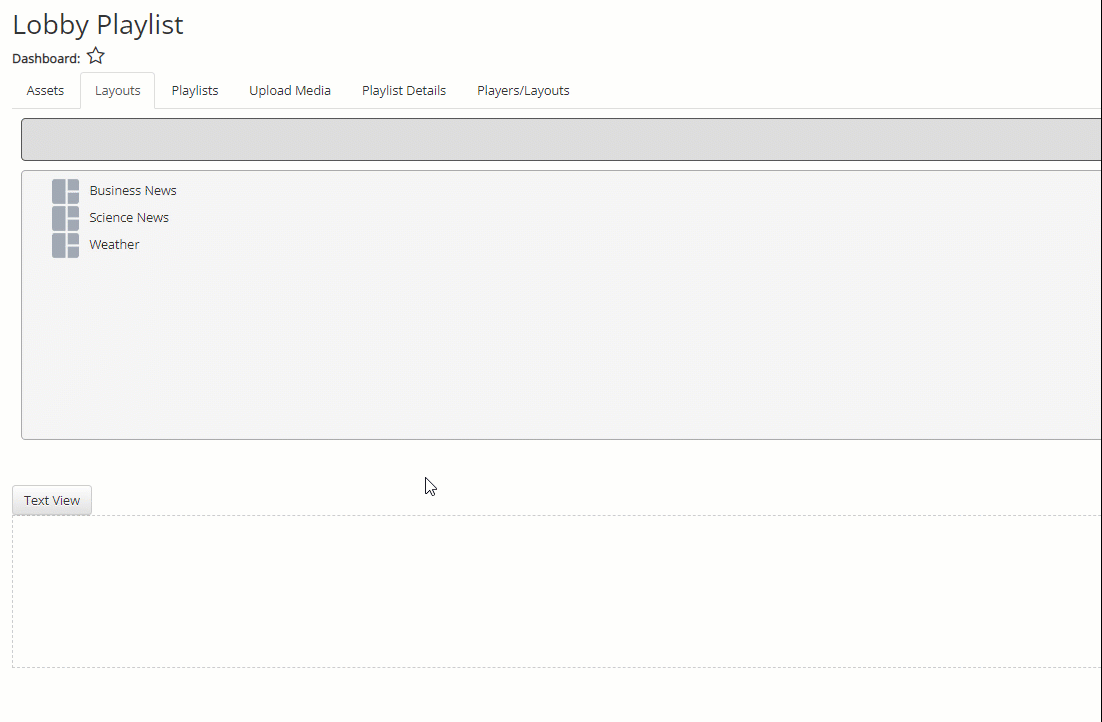 4) The playlist will automatically save.
---
Schedule (Connect) the Playlist to Players
1) From the navigation, click on Playlists and select Schedule:
2) Select your Playlist and click 'Next'.
3) Select your Player(s) and click 'Next'
4) Select 'Schedule Now' to download and start playlist the playlist now, or 'Select Date/Time' if you want to Schedule this Playlist to playback at any time in the future.