Teamviewer remote software will allow the EngagePHD support team to connect to your Windows 10 media player if support is ever required. Only Teamviewer 9 is supported. Please download Version 9 of Teamviewer here.
1) Once the installation file has downloaded, open the file to start the installation process.
2) Select Installation to access the computer remotely (unattended) and Company / Commercial use: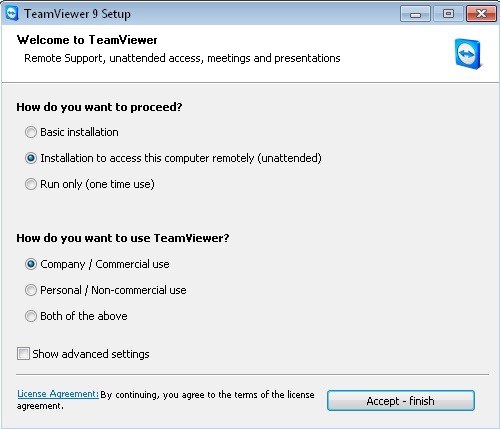 3) Once installation is complete a window will pop up showing information for Teamviewer. This Window can be closed by clicking the Close option: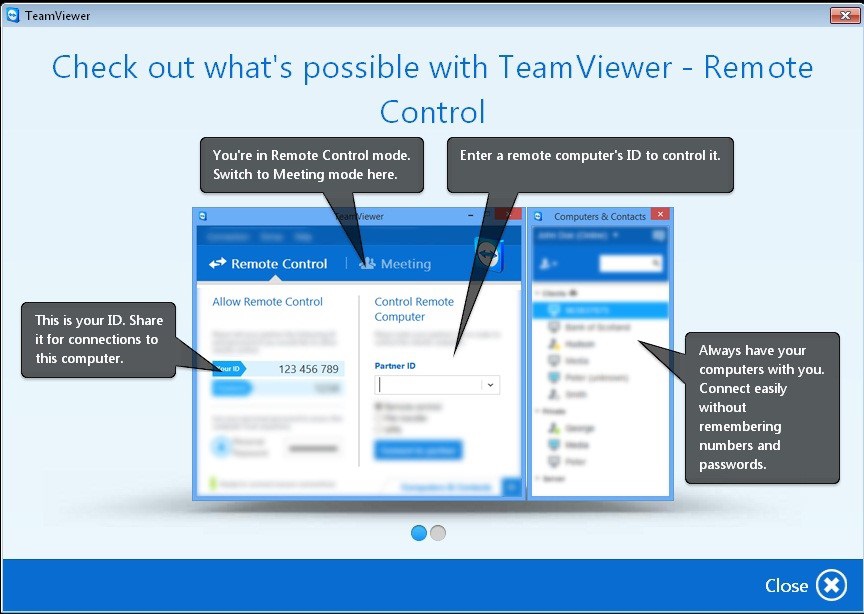 4) The Setup unattended access wizard will appear. Click Cancel to close this window:
5) From the two main windows, locate the Allow Remote Control on the left window.
Please make note of the ID and Password and email this to support@engagephd.com to have the team complete the installation remotely.