Scrolling or Fade In/Out Ticker widgets can be added to your Assets Library from the Store. Tickers can then be added and managed from a Layout.
Fade In/Out Custom Ticker (Non scrolling)
---
Adding Tickers from the Store
1) Click on the Store icon from the navigation:
2) Search for "ticker" in the search bar to locate the ticker widgets. Or click on either of these direct links:
3) Click the 'Next' button.
4) Click 'Add to my Network' to add the widget to your Assets Library.
Use the steps below for adding the ticker widget to a Layout.
Adding Tickers to Layouts
1) From the Layout Designer, click on the 'Add Widget' icon on the toolbar.
2) Select the widget from your Assets.
3) Use the Properties icon to add/change text messages or adjust the ticker settings:
4) Click the 'Save' button to save your changes and close the properties window.
Managing Ticker Settings
1) From the Layout Designer, click on on the properties icon of the ticker.
2) Add or change your text or adjust speed, delimiter, or other settings.
3) Click 'Save' to save your changes.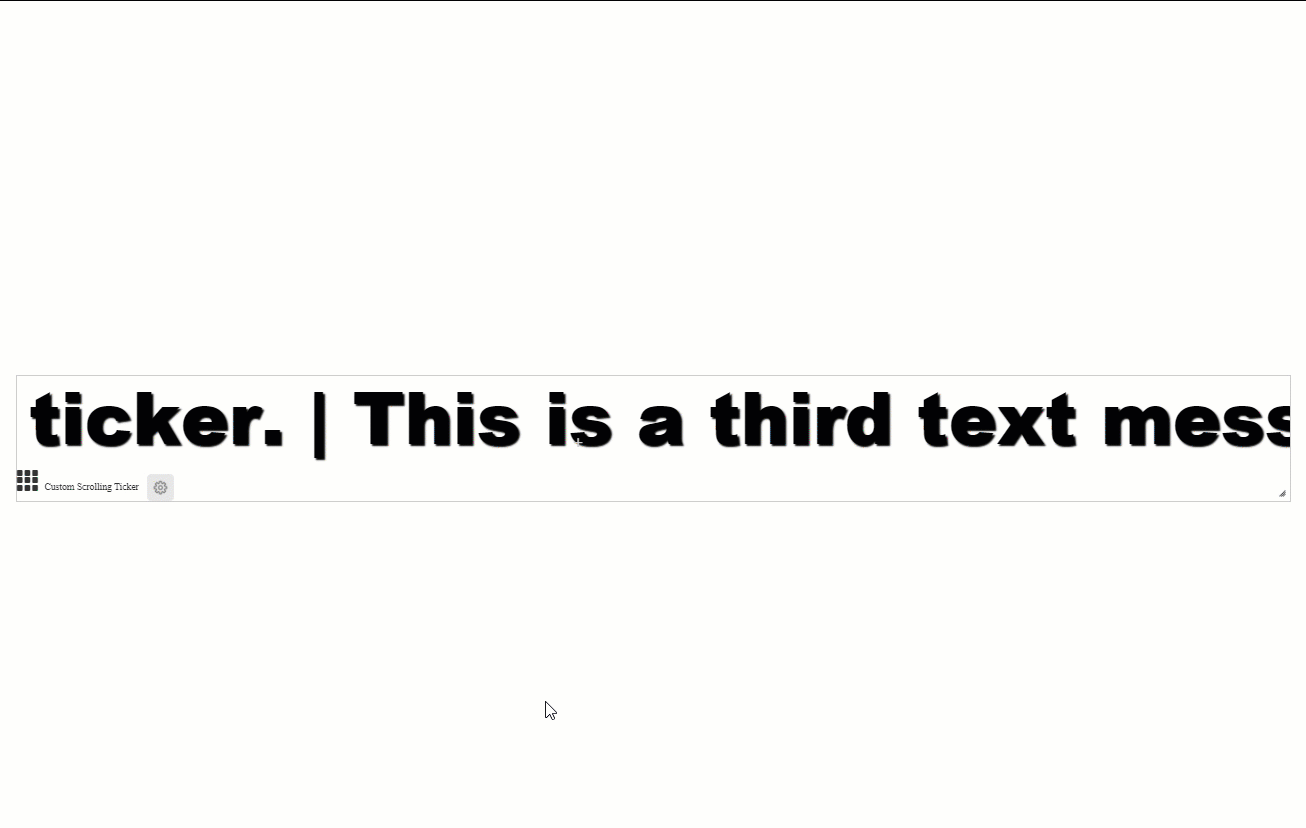 4) The Layout Designer will save your changes automatically.
5) Go to your Players page and send a Force Update to the player(s) using this Layout to download the text changes.