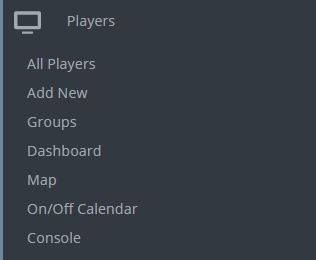 The Dashboard is very much like the Players page. The Dashboard pulls back screenshots automatically every 10 minutes. The Dashboard will also pull back information unique to each player, Smart Displays, Android and Windows players will display information differently for each player type.
A green icon will indicate whether or not the player is online and checking in with the software. If a player is offline the icon will be red. A Last health check will indicate the last date and time the player checked in with the software (when online, this is should show the current date and time).
You can open the Player Record by clicking on the screenshot.