The On/Off Calendar allows you to set up a screen management schedule to turn of all Players screens (turns the display off but keeps the Players powered on and online).
Please note that the On/Off Calendar will override any Screen Management schedule that is setup.
---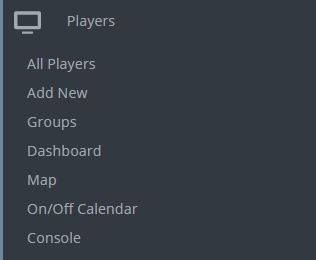 1) Use the Month / Week / Day buttons to change the calendar view:

2) Click on a calendar day – a popup will appear:
Use the 'Action' to select 'On' or 'Off'.
If you need to choose another date, select the date by clicking on the date text field – a calendar will small calendar will pop up.
Set the 'Time'.
Click 'Save' when done.

3) Repeat the process to set the Off date/time.