Asset folders can be created to organize your assets. This also creates a "Tag" which can be used with Playlists and Players.
---
1) From the Home page, click on 'Assets'.
2) Click on the folder icon:

3) Click on the create new folder icon and give your folder a name: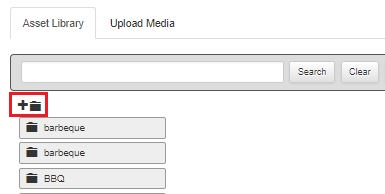 4) Drag and drop assets on the folder to add the assets to the folder.
Folders are also visible from playlists so you can add assets from folders to your playlist timeline: