PowerPoint is a simple tool that can be used to create static JPEG or PNG menus. Your menus will need to have a resolution of 1920×1080 for landscape or 1080×1920 for portrait.
---
Menu Resolution
To ensure that your menu fits the height and width of your screen, you will need to adjust the Slide settings to support 1920×1080 (or 1080×1920 for portrait).
1) Click on the Design Tab and select Slide Size > Custom Slide Size:
2) Ensure the following settings for landscape (reverse for portrait):
Width: 20in
Height: 11.25in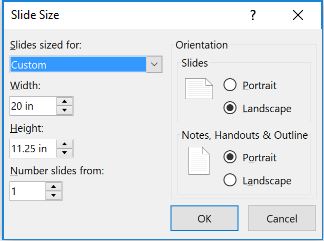 3) When prompted, select Max Fit to ensure that the resolution will fit the full slide.
---
Adding Images
Add your image to the template and drag the edges or corners to resize to fit the full resolution of the template: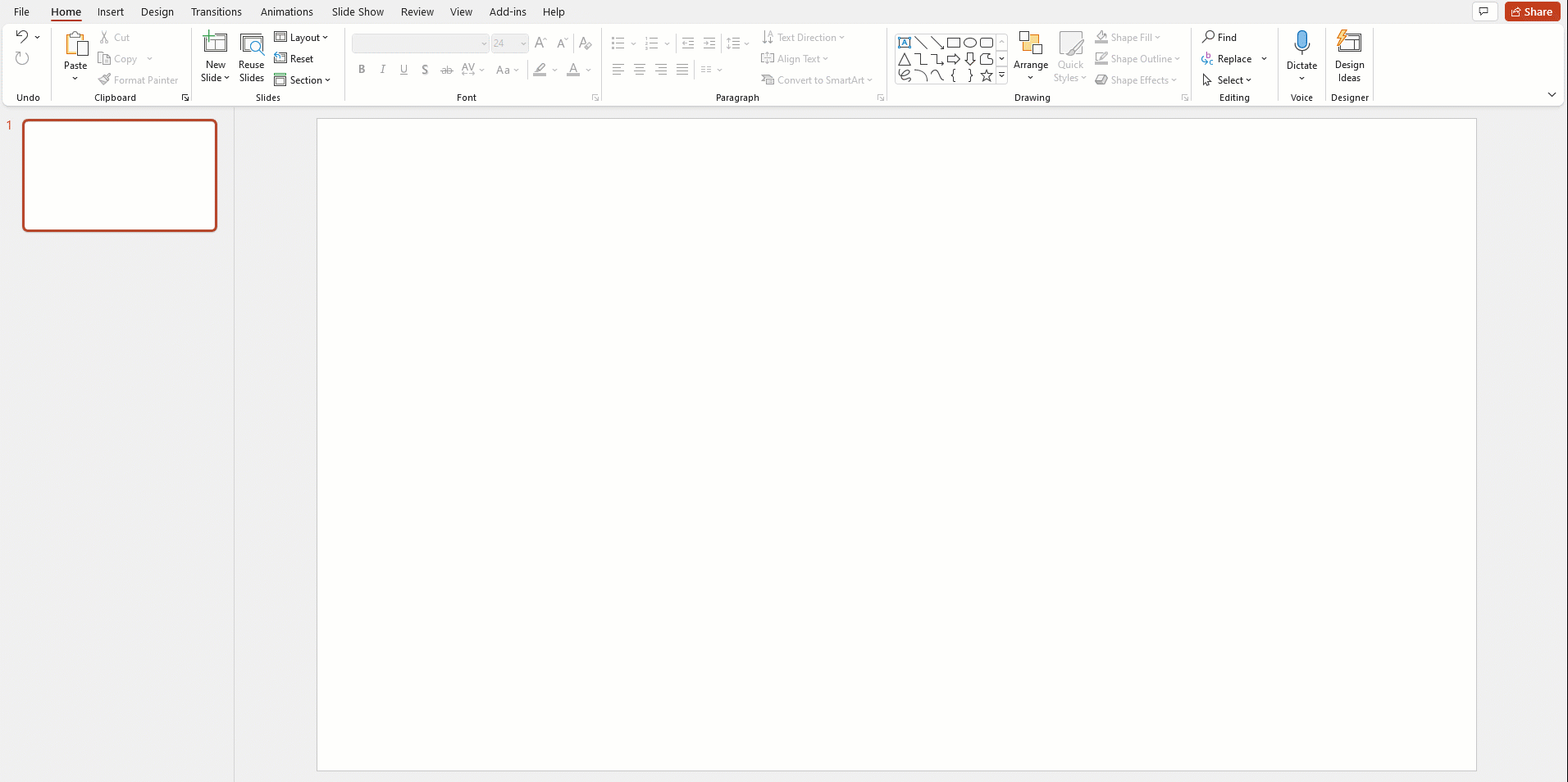 ---
Saving Your Menu Slide As A JPEG or PNG
1) Click on the Save or Save As icon at the top left of PowerPoint. Or go to File > Save As.
2) It's good practice to give your menu file a name that you will recognize when you upload the file to EngagePHD.
3) Click on the Save as type drop down and select JPEG File Interchange Format or PNG Portable Network Graphics Format.