The "Yelp Food Finder" widget pulls in data from Yelp. This is perfect for hotels that want to provide an interactive map of the local area that shows guests where they can eat.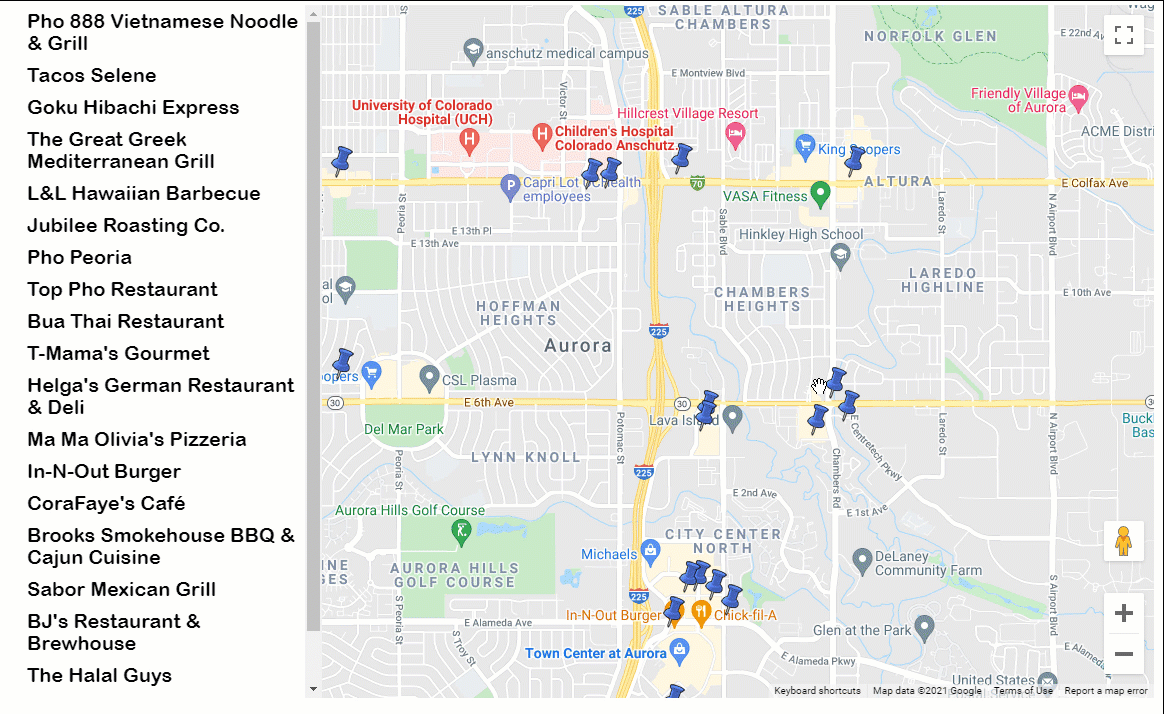 ---
1) From the navigation, click the 'Store' icon.
2) Search for "Yelp"
3) Click 'Next' and 'Add to my Network' button. This will add the widget to your Assets.
4) From Layouts, open or create a new layout.
5) Use the 'Add Widget' icon from the toolbar to open your Assets and select the Yelp Food Finder widget.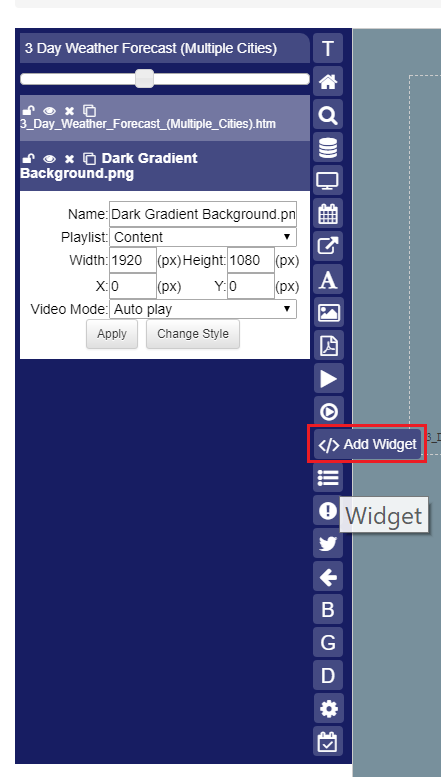 6) Use the properties icon to open the widget and add location details: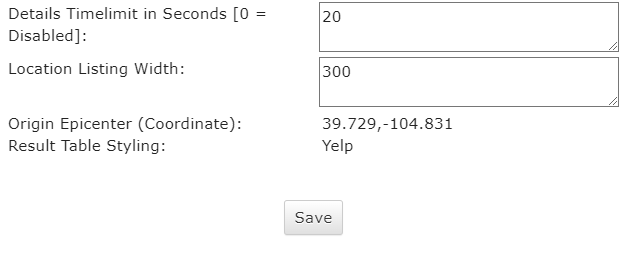 Details Timelimit in Seconds [0 = Disabled] – This is the timing of how long the details pop should stay on the screen when clicked. '0' will keep the pop up open until another location is selected.
Location Listing Width​ – ​Use this to increase the width of the local listing panel. 
​Origin Epicenter (Coordinate) – Click on the location coordinates to select the location you would like to show.
Result Table Styling – Click to open the Style Library and create or modify a style for your location listing font.