When product integration is active for Menuworks, Product Tables in Layouts can be set up to automatically display products based on the product Categories.
Each product imported from Menuworks has a Category. Categories are most important when it comes to menu automation, but subcategories can also be used to sort, and include or exclude specific products from menu Layouts.
Identifying Categories from the Product Library
1) From the Products section, use the Category column to identify what the categories are for each product.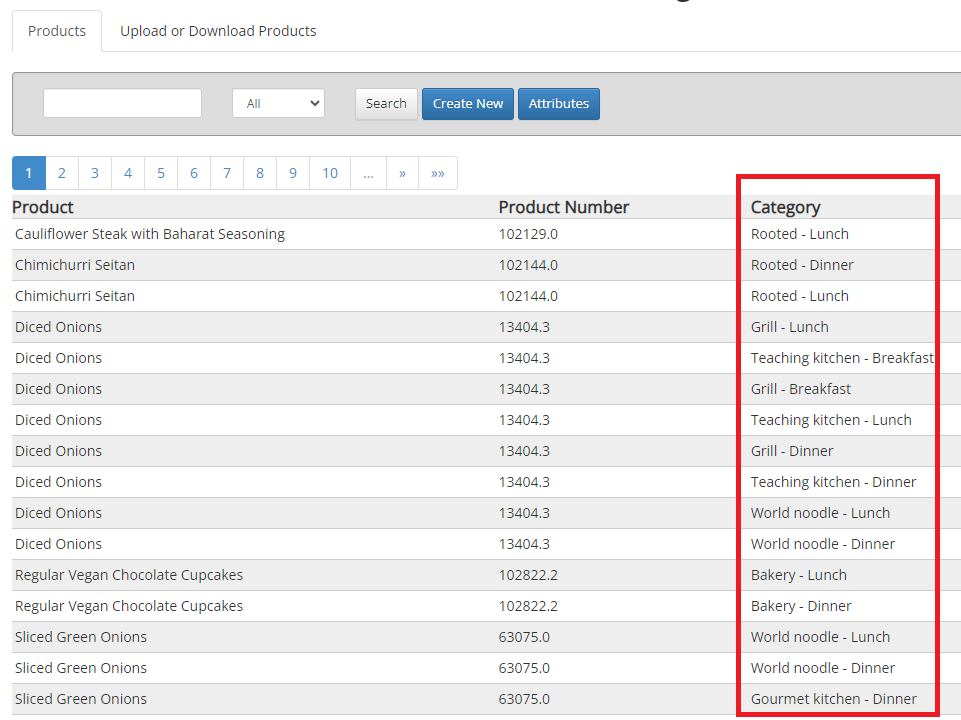 Managing EngageAuto Settings from the Product Table in Layouts
To automate which menu products will display within the Product Table, the follow settings should be active:
Type

– This setting should be set to EngageAuto

Category

– This should be the station name/category (Grill, Bakery, Vegan, Gourmet Kitchen; etc..)
Go to

Layouts

from the navigation:
From the

Layout Designer

,

double

–

click

on the

Product Table

to open the table.

Use the Category field to manage which products will be displayed on this station menu.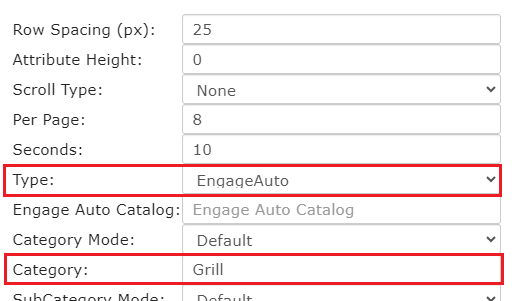 3) Click 'Apply' to save changes and close the Product Table window.
To open the Product Table again, double–click on the table to open the settings window.
Repeat these steps for other Layouts as needed for multiple station menus.