Locations provide maximum flexibility to allow multi-site Digital Menu Board Networks and Touch Screen Applications to be managed from a minimal number of Layouts. Through locations, all the Product Data is dynamically displayed based on the relationship between the Location Reference and the Location assigned to each individual Player. This also allows different currency symbols to be displayed for global deployments.Note: Before setting up Locations, you will need to add products to your Product Library. For instructions on how to do this, please see: Understanding Products (Product Database)
---
1) From the navigation click on the 'Products' icon and select 'Locations':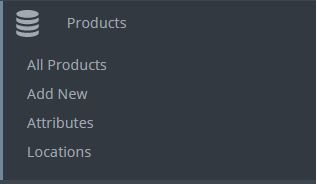 2) Click on the 'Create New' button to create a new Location.
3) Enter a Name for your location. Add a Currency Symbol (if required). Add the Postal Code for the location.

4) Click 'Save'. This will save the new location and take you back to the main Locations page. You should now see the location listed. Click back on the location to open the properties – this time you should see products listed. Note: If products have not yet been added to your Product Library, please see: Understanding Products (Product Database)
5) Click on the products that you would like to add pricing and attributes unique to specific locations:
Name – If the product name should be different for the location, you can add the name as it should appear on the menu.
Price – Enter the price specific to this Location (you can add Medium and Large prices if required).
Calories – Enter the calories specific to this Location (if required).
Description – Enter the description specific to this Location (if required).
Image – Select the image specific to this Location (if required).
Override Attributes will override any attributes that you created for the base product.
6) Click 'Save' when done.
7) You will see a checkbox indicating that you have set specific location based data for that product: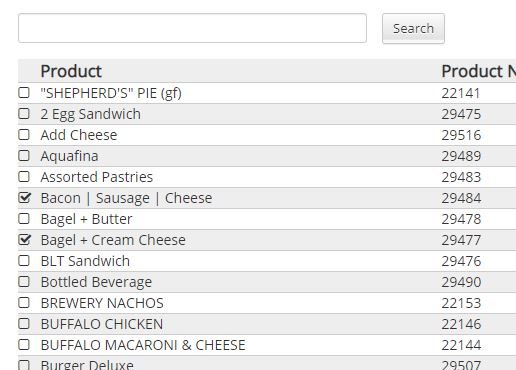 8) Next, you will need to go 'Players' from the Home page.
9) Click on the player(s) that will need to pull product data specific to the Locations you created.
10) Use the 'Locations' drop down menu to select to the Location you created: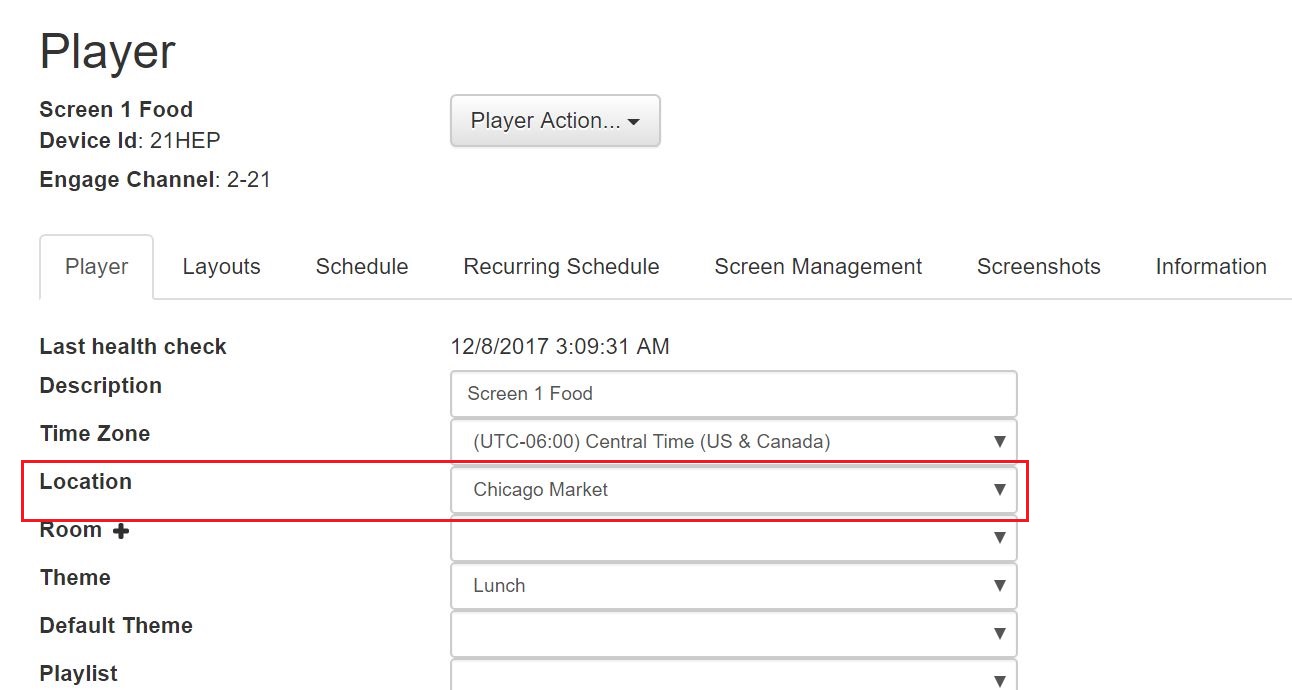 11) Click 'Save'. Repeat this process for all players that require a set Location.