Create a Survey
1) From the Home page, click on the 'Surveys' icon. If you do not see a Surveys icon on your Home page, please contact helpdesk@pinghd.com to have our support team turn on the Surveys module: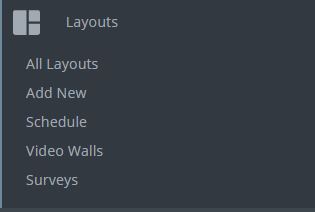 2) From Surveys, click on the 'Create New' button.
3) Give your Survey a Name.
4) Use the 'Question' fields to type your questions:
5) The 'Type' column allows you to define the type of response: User typed text, or a Dropdown.
6) The 'Required' column allows you to define whether or not the question should be required.
7) For Dropdown menus, use the 'Options' field to type the Dropdown menu selections, separated by commas:
8) Click 'Save' to save your changes.
Add the Survey to Your Layout or Application Page
Whether you are adding the Survey to a layout from the Layouts section or Touchscreen Page from the Touchscreens section, the process is the same:
1) Go in to the Designer of your Layout or Touchscreen Page.
2) Click on the 'Surveys' icon from the toolbar and use the 'Survey' dropdown in the layer to select the survey you would like to use. Click 'Apply' to attached the survey to your zone:
3) Use the 'Change Style' button to open your Styles Library and select a font style to use for your survey text and buttons.
4) Use the 'Preview' icon on the Designer toolbar to preview the layout and interact with your survey.
View or Export Survey Results
1) Go to the Surveys section.
2) Click on the 'Results' option to the right of your survey line: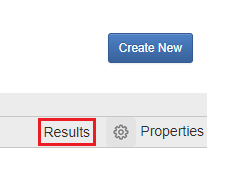 3) Click on 'View' or run and save an Excel report by click on the 'Excel' button.