1) From the Home page, click on 'Layouts'.
2) Create a layout or open an existing layout be clicking on the 'Designer'
3) From the control panel, click on the 'Add Events Table' This will add a new zone and open the table properties window.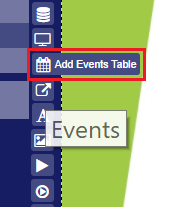 4) By default, the table will have the Title as a part of the new table. Click on the Add Cell to Row button to add cells to the same row, or click on the 'Add Row' button to create new rows. Click on the cell to activate properties for that cell.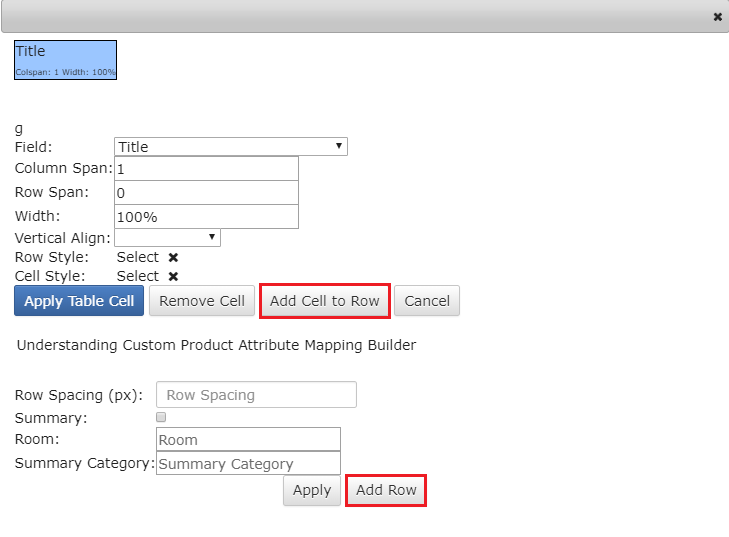 5) Use the 'Field' drop down to select the Event attribute you would like to show in that cell. For example, you can add the event Description, Room, Start Date and End Date; etc..
6) Use the 'Cell Style' to apply font styles to each cell. Be sure to click on 'Apply Table Cell' to apply any changes to that cell before moving on to the next cell.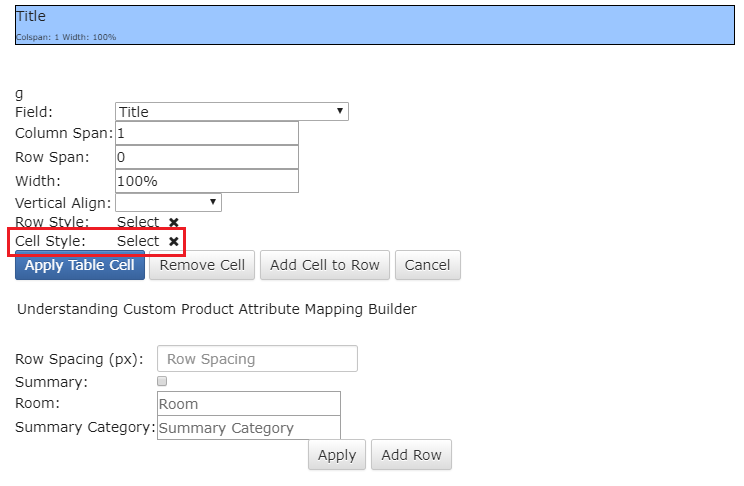 7) Check the box for 'Summary' if you would like to show a summary of all of your events in your table. 'Row Spacing' will space the cells out as you provide a higher number. The 'Room' mapping field that allows you to show the summary for different rooms within different zones to allow more creative Layout design.​

8) When you are done, click on the 'Apply' button to close to properties window.