This article walks through the steps of setting up the Self Ordering Widget for integration with Transact.
---
1) The IP Address(es) of each KDS system will be needed.
2) A Survey needs to be created for each KDS system. From the navigation, click on 'Surveys':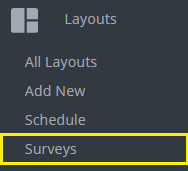 3) Click on the "Create New' button and set the following fields in the Survey:
Name – The Survey's must be named to match the IP Address(es) of the KDS system (see example below).
Name
Details
Phone
Status
Order Number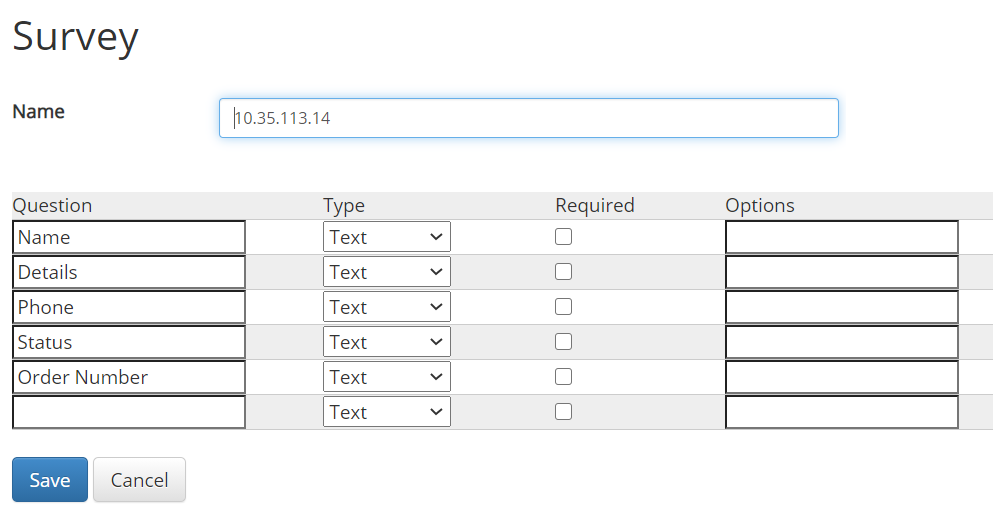 4) Save the Survey. You will see Surveys listed by name:
Example:

5) From the navigation, click on the 'Store' icon and search for the 'Self Service Ordering' widget and click 'Next':

6) Click "Add to my Network' to add the widget to your Assets Library: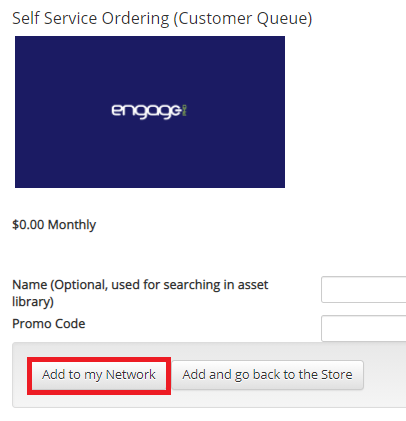 7) From the Layouts section on your navigation, create a new layout or open and existing layout and add the Self Service Ordering widget by click on the 'Add Widget' icon from the Designer toolbar: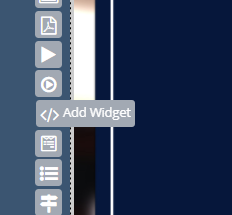 8) Click on the properties (gear icon) from the widget zone, this will open the widget properties to edit the fields. Example: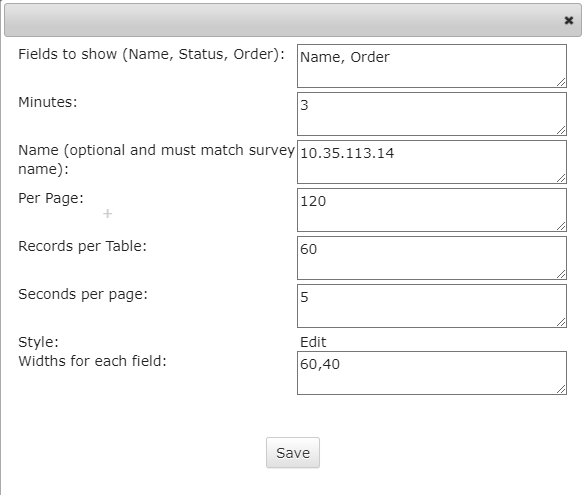 9) Click 'Save' when done.