A product playlist allows you to create playlist in a layout that will rotate between images that you assign to products in the Product Library. You can also create a font style that will highlight the products in the Product Table as the image rotate.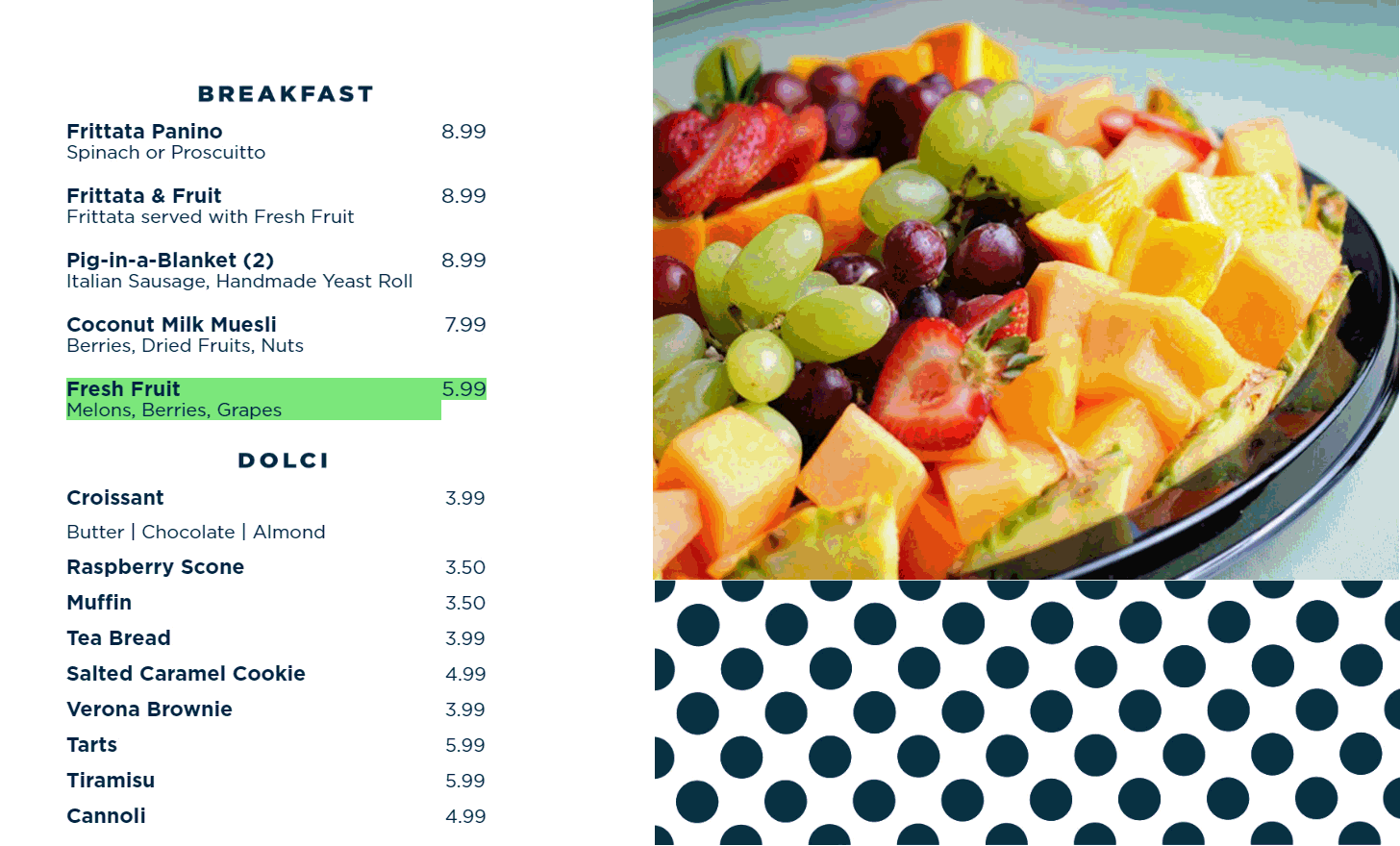 Upload Assets to the Asset Library
1) From the Asset Library, click on the 'Upload Media' tab to upload your images (jpeg, png) or videos (mp4):
Attach Assets to Products
2) From the Home page, go to the 'Product Library' and click on the products you would like to add your images to.
3) Click 'Image' and select the image from the Asset Library and Save.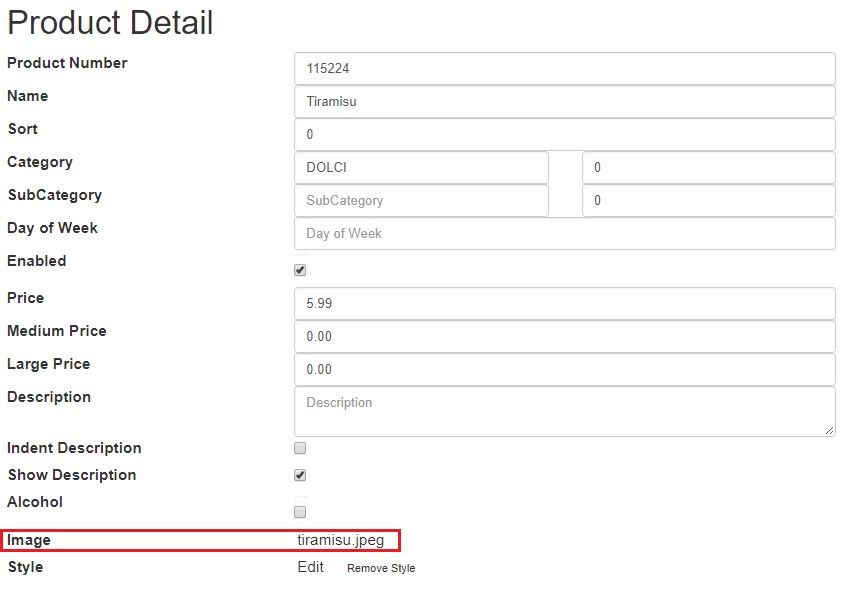 Create the First Product Table (this is the Product Playlist)
4) From the Home page, click on 'Layouts'. Open the 'Designer' for your layout.
5) Click on the 'Add Product Table' icon from the tool bar.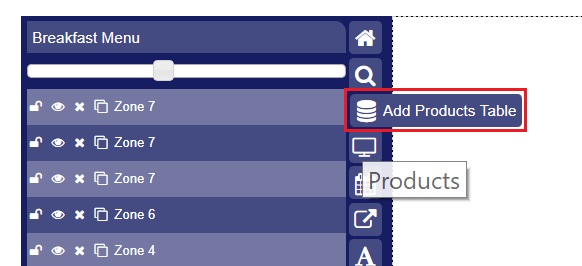 6) The properties window will open. By default, the Name and Price cells are assigned to the product table. Click on the Price cell and select 'Remove Cell' to remove the cell from the table.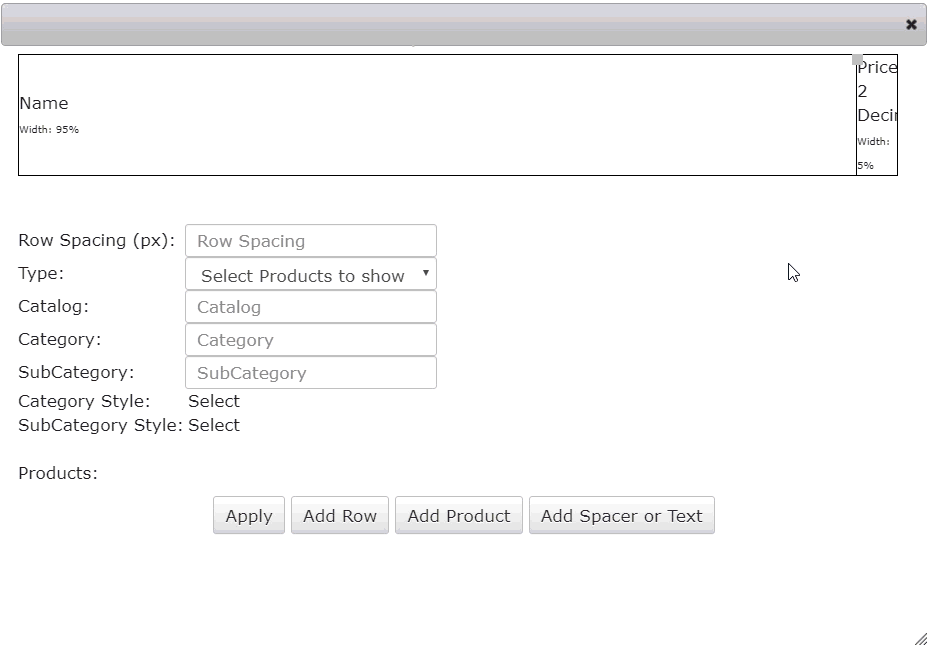 7) Click on the Name cell and use the 'Field' drop-down to change the cell to Product Playlist.
8) Click 'Apply Table Cell' to save these changes: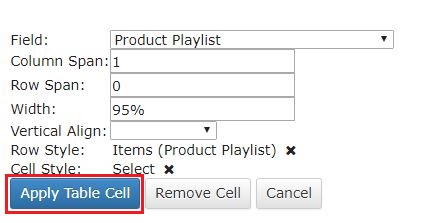 9) If you would like your products to be highlighted as the images rotate, you will need to create a new style and assign it to your product table cell:
Click on the 'Select' button for Row Style (Cell Style is not supported by Product Playlists).
10) Click on the current style you are using for your product name (if already created). Then close the style and click on the 'Create New' button. This will duplicate the style properties.

11) Give your style a name – perhaps including "Product Playlist" to indicate that this style is unique to your product playlist.
Click on the Background box to select your background or highlight color: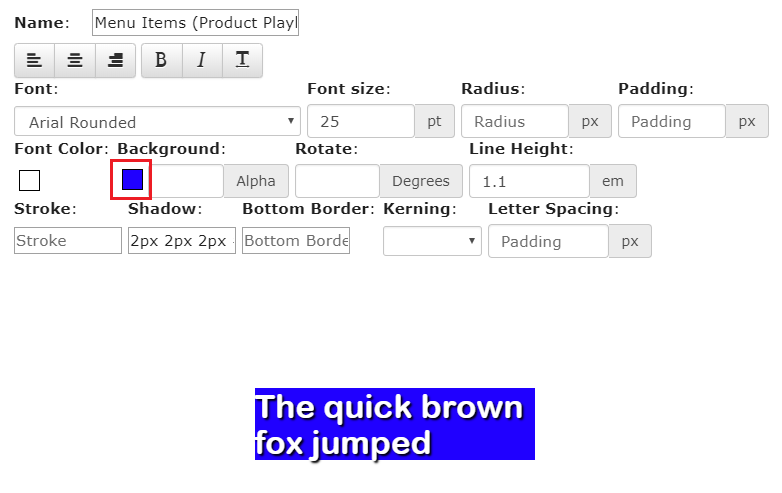 12) Click 'Apply Table Cell' to save your changes.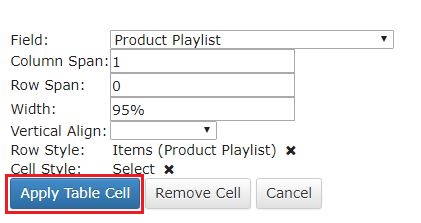 13) Click 'Apply' to save and close the properties window.
Size the height and width of the zone where you would like the Product Playlist to play. Ideally, your images should match the same height and width resolution of your zone. If images are smaller or larger than your zone, they may stretch or compress to fit the resolution.
Create the Second Product Table (this will be your menu Items, Prices, Description; etc..)
1) Click on the 'Add Product Table' icon from the tool bar.
2) Add Font Styles as needed, then use the 'Add Product' button to add products from the Product Library: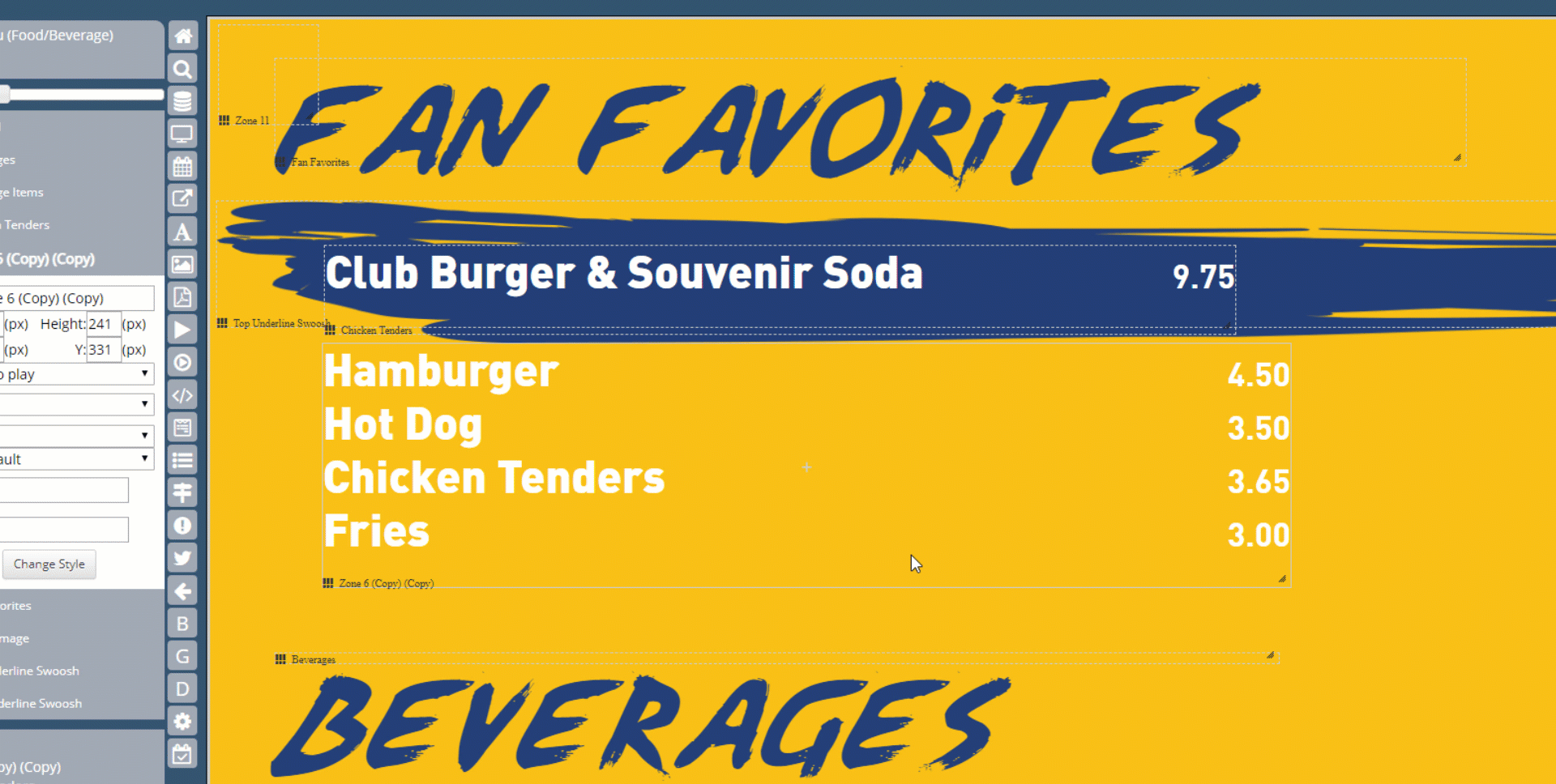 Preview the Layout to View the Product Playlist
Click on the 'Preview' icon to preview content.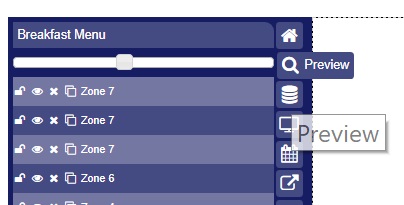 This will open a new tab in your browser and you should see the product playlist images rotating with the highlighted products.