The Add PDF button on the Layout Designer control panel allows you to add a PDF to your layout. This is ideal if you have a PDF that needs to be viewed on a touchscreen. Scrollbars will automatically be added so the user can scroll up and down to view the fill PDF.
Please note that PDF files are currently not supported for playback in a Playlist.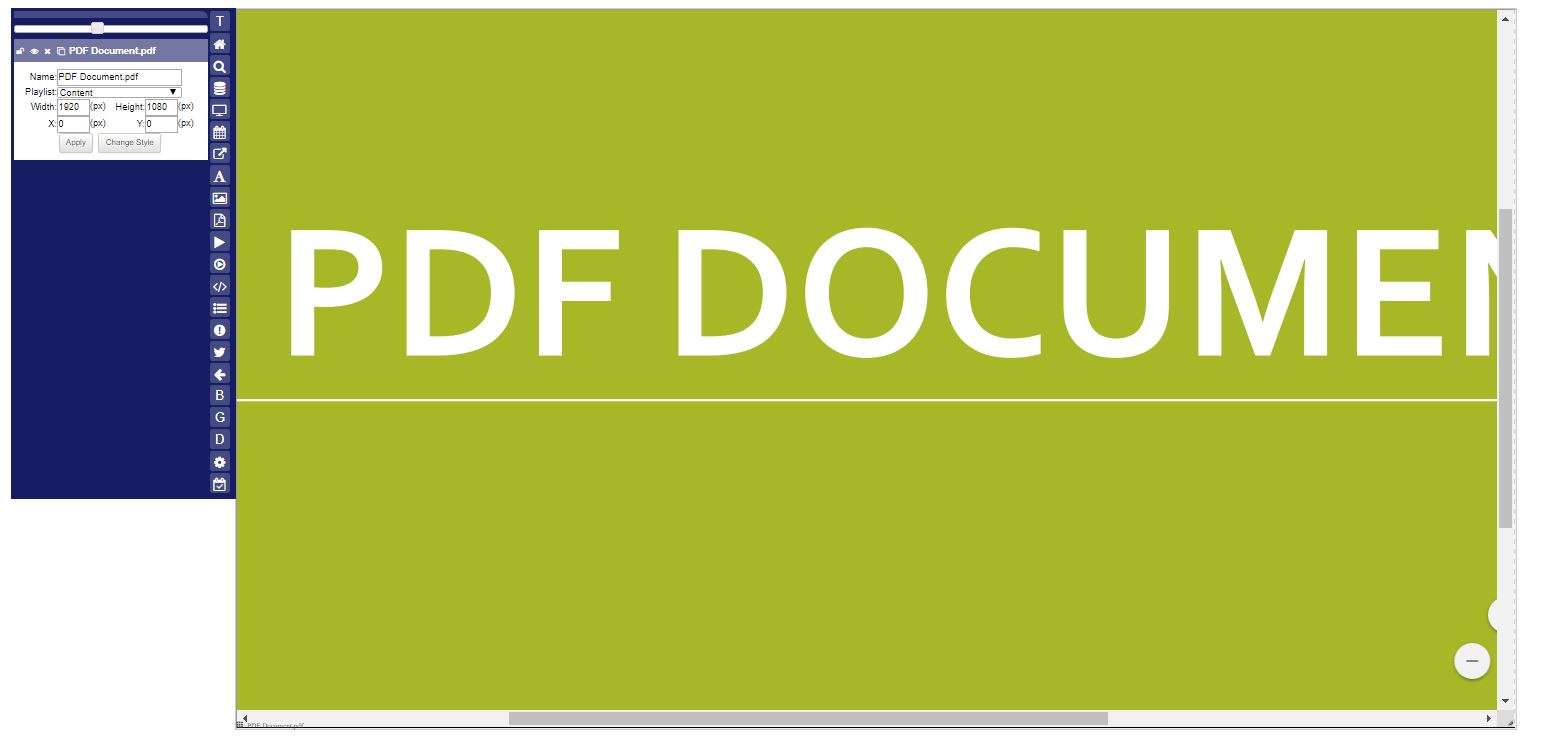 1) From the Layout Designer, click the 'Add PDF'  icon:
2) Use the 'Upload Media' tab to upload your PDF. Once the upload is complete with a green check mark, click back on the Assets tab and click on the PDF file.
3) Drag the bottom right corner of the zone to increase the size of the zone and drag the zone where you would like it in your layout. Scrollbars will be added automatically so that users can use the touchscreen to scroll up or down, left or right, to view the full document.