Single video files can be added to a layout. Please keep in mind that some player models will only support one video file per layout at a time. It is not recommended that you add multiple video files to a layout. However, multiple video files can be added to a playlist which could then be added to a layout.
Before uploading your videos to the software, we recommend using HandBrake Video Encoder below to re-encode your videos to the optimal format for playback on your Players . Please see instructions on how to use HandBrake here.
---
1) From the Home page, click on the 'Layouts' icon.
2) Click on the 'Designer' icon for the layout you would like to manage.
3) From the Designer, click on the 'Add Video' icon on the toolbar:
4) If your video file has not yet been added to the Asset Library, click on the 'Upload Media' tab and drag and drop the file into the upload box, or click on the upload box to locate the file on your computer. A green status bar will show the upload status and a green check mark will appear once the upload is complete: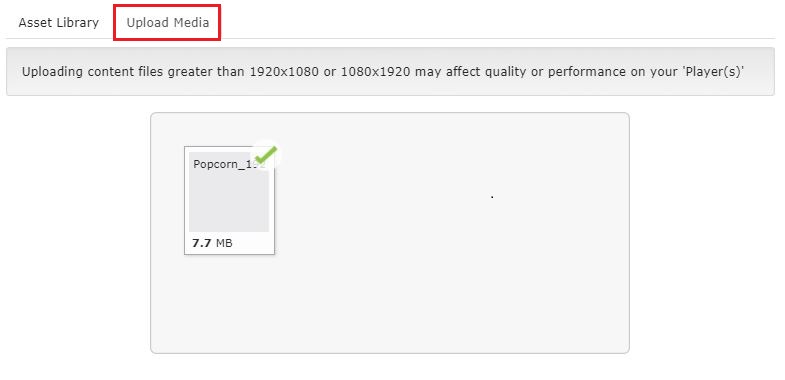 5) Click back on the 'Asset Library' tab to click on the file. This will add it to your layout: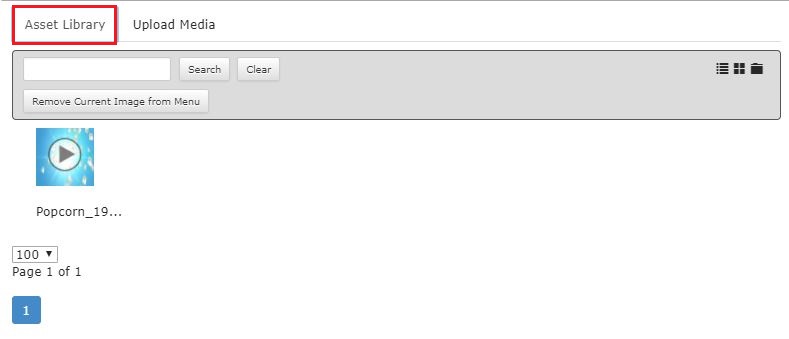 6) If the video is full 1920×1080 resolution it will automatically fit the full resolution of the layout (assuming the layout is 1920×1080). To reduce the size of the video, use the Height and Width options from the layer properties, or drag the edges of the zone to manually resize the video to fit where you want it to display: