1) Open the 'Designer' for your layout.
2) Click on the 'Add Image' icon from the toolbar: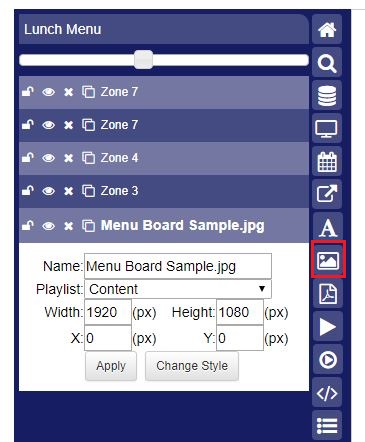 3) Select an image that you have upload previously, or upload a new image from the 'Upload Media' tab.
4) Once the file is done uploading, click back on the 'Assets' tab and click on the image file to add it to the layout:
5) The image zone can be resized to change the size of the image.
6) the Layout will automatically save this action.