Groups is where you can create your own custom groups of Players to save searching for and locating the same set of Players every time you want to perform Player Actions to the same.
To create a group, click the 'Groups' icon from the Home menu: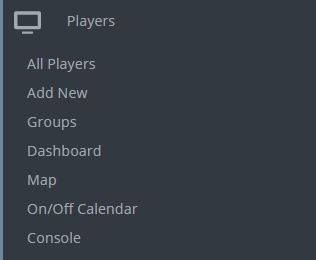 1) Click on the 'Create New' button:
2) Give your Group a Name so will be able to identify it easily. Check the box for each player you would like to add to the group under the 'Players' and click 'Save':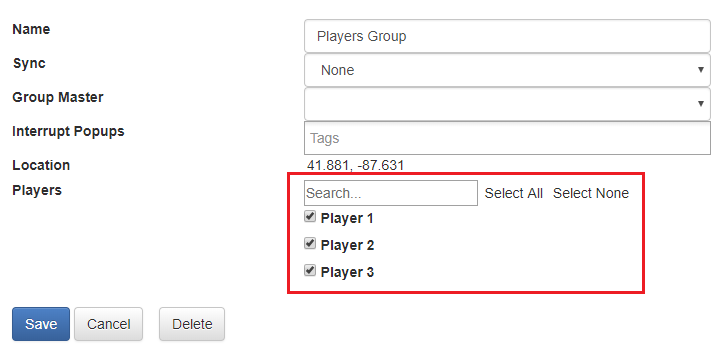 3) You can now use the 'Player Action' button for that group to perform actions:


You can also confirm what Group a player is a part of from the Player Record for each player. Clicking on this link from the Player Record will take you directly to the Group: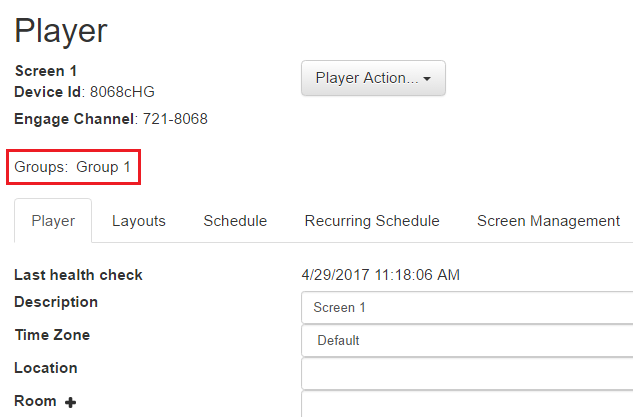 GEO TAGGING IN GROUPS
You can now Geo Tag Players locations at a Group Level. This can now be set at Network Level > Group Level (overrides Network level for that group of Players) > Player Level (overrides Network and Group levels).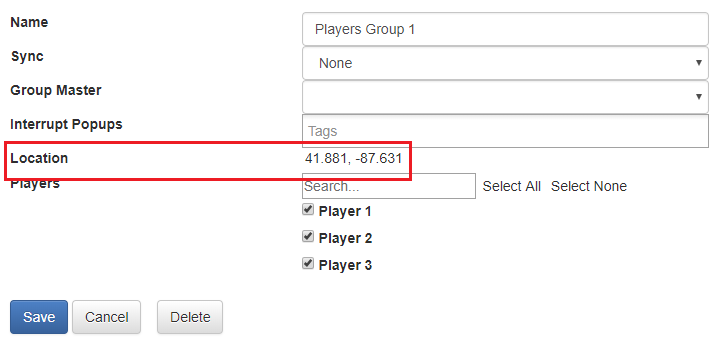 1) Click on the 'Location' and pin the group location on the map.
2) You can then view your group from the network 'Map' icon on the Home page.