Layout overlay can display content over video in a playlist.
---
STEP 1: Create Your Layouts
1) Create your layouts and add content (image, Product Table; etc..)
2) Leave the background of your layouts blank as the playlist will contain the video or image background that will play behind the content in your layout.
STEP 2: Create Your Playlist
1) This playlist will contain only the video or image background that you need to play behind your menus.
2) From the Playlists section, click on the 'Create New' button and give your playlist a name.
3) Drag and drop the video (or image) backgrounds into the playlist timeline. Be sure they are in the order that you want the layouts to rotate on the screen.
4) Use the Properties icon to set the Layout Overlay you want to show on top of each video (or image).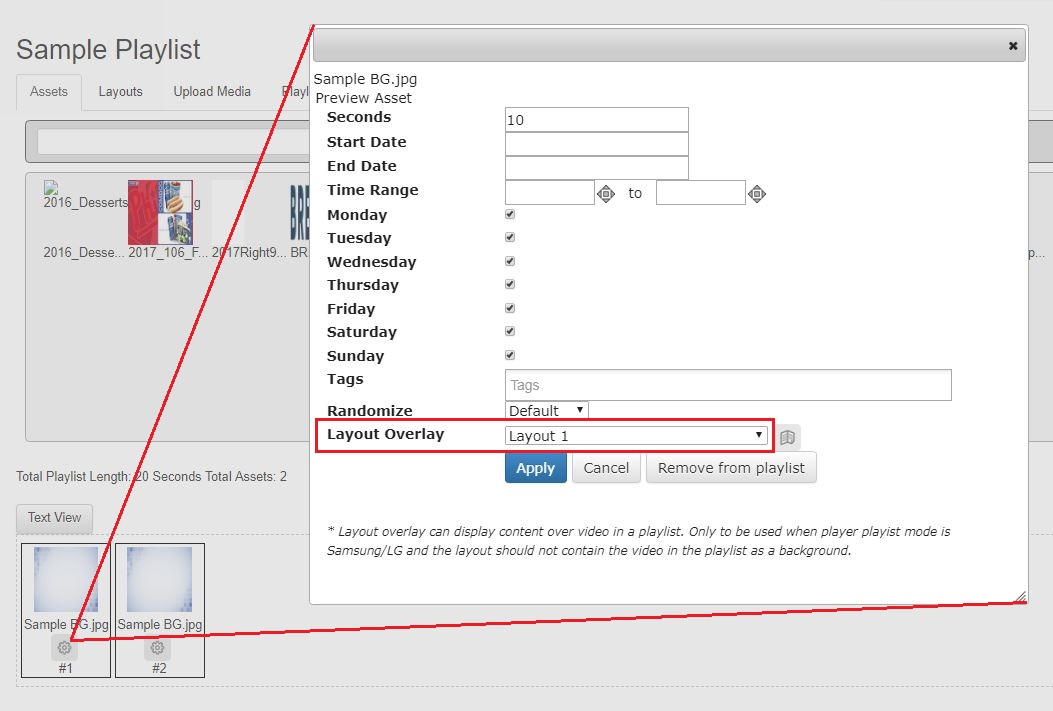 5) Click 'Apply' to save these changes. The playlist will automatically save your work.
STEP 3: Assign the Playlist to Your Players and set the Playlist Mode
1) From the Players section, click on each player separately to open the player record.
2) Select your playlist from the 'Playlist' dropdown.
3) Switch Playlist Mode to 'Samsung/LG'.
4) Click 'Save'.