To remove a product quickly from a live layout, the 'Enable' checkbox can be used for each product.
---
1) Click on the 'Products' icon from the Home page.
2) Click on the product.
3) Uncheck the 'Enabled' checkbox: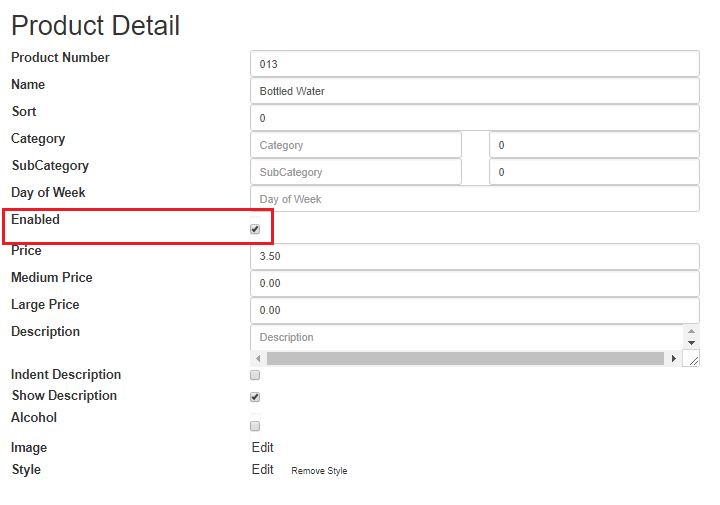 4) Click 'Save'.
This will remove the product from the layout preview and live player/screen, but it will keep the product in the Layout Designer (a red board around the product will indicate that it has been disabled).
Repeat these steps and check the 'Enabled' checkbox to re-enable the product.