Categories are used as part of menu layouts to tell the layout that only products with a specific Category and/or Subcategories should show on that layout. The Integration schedule will allow you to assign product Categories to meal periods, and define the times that the meal period should show those Categories on the layouts.
1) From the navigation, click on the 'Settings' icon:
2) Click on the 'Integration' tab: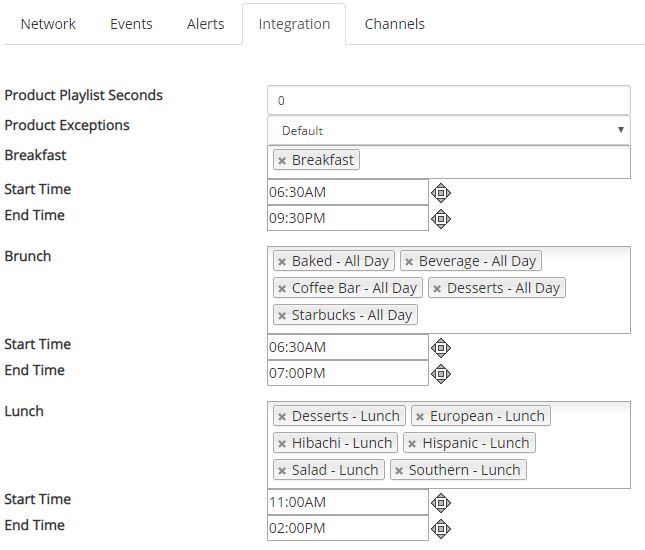 3) Click in each box to show a list of Categories. If you do not see an Categories listed, this means that products have not yet been imported to the Products library.
4) Set the Start Time and End Time for each meal period as needed.
5) Click 'Save'.
Once the Categories are added to Layouts, the products with those Categories will automatically show during the meal periods you defined.