​The EngagePHD Layout Designer is where all content elements come together ​to create different types of signage: Digital Menu Boards, L-Bar Wrap, Event Boards; etc… The sky is the limit when it comes to your endless design ideas.
---
The Toolbar
The control panel on the left of the page will allow you to add content to your layout: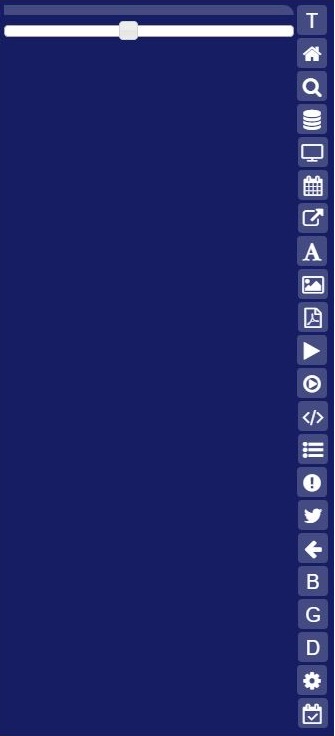 The slider at the top of of the control panel will zoom in and out to maximize your work space:

Zone Layers
Moving your mouse over each icon will show what each icon represents: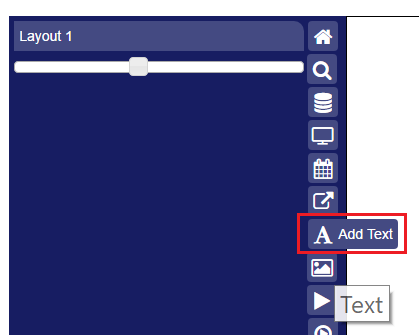 You can can drag and drop the zones to rearrange their layer in the layout – zones on top of the list will be the bottom layers:
The "X" for each zone will delete the zone from the layout. It's good practice to add a name to your zones so you can quickly identify which zones you are working with:

The "Lock" icon will lock and unlock the zone in the layout:
The "Eye" icon will hide or unhide the zone in the layout:

The "Copy" icon will allow you to copy zones:


 Toogle Toolbar allows you to minimize or maximize the toolbar for optimal view space.
Previewing the Layout
The Preview icon will allow you to open a preview in a net tab: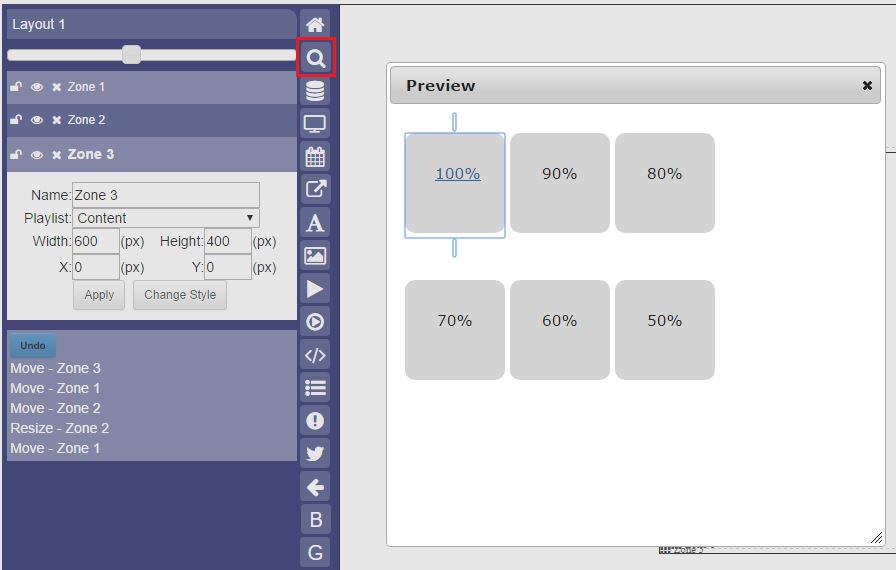 Product Table 
Please also see: Understanding the Product Table for a full step-by-step guide on manage the table and adding products from the Product Library.
To add products to your layout from the Product Library, click on the 'Add Product Table' button. 

A popup window will open to show Table Properties. The Table Properties will allow you to change how content will show for each cell – by default, the table will pull the Name and Price cells from the Product library. You can add new row and cells to the table and assign additional product attributes for your table. Cell Styles can also be managed from this view, as well as cell width and span.
Be Sure to Apply all changes. If you every need to open the properties window again, simply click on the products zone.
By changing the width of a zone, the products will dynamically auto adjust to fit within the zone.
 TV Source 
With compatible Samsung and LG smart displays, you can add a zone to the layout to define where an input source will show a video feed. This is commonly used for IPTV, or live.
Click on the 'Add TV Source' icon and select your source type. This will depend on what cable is connected to the screen: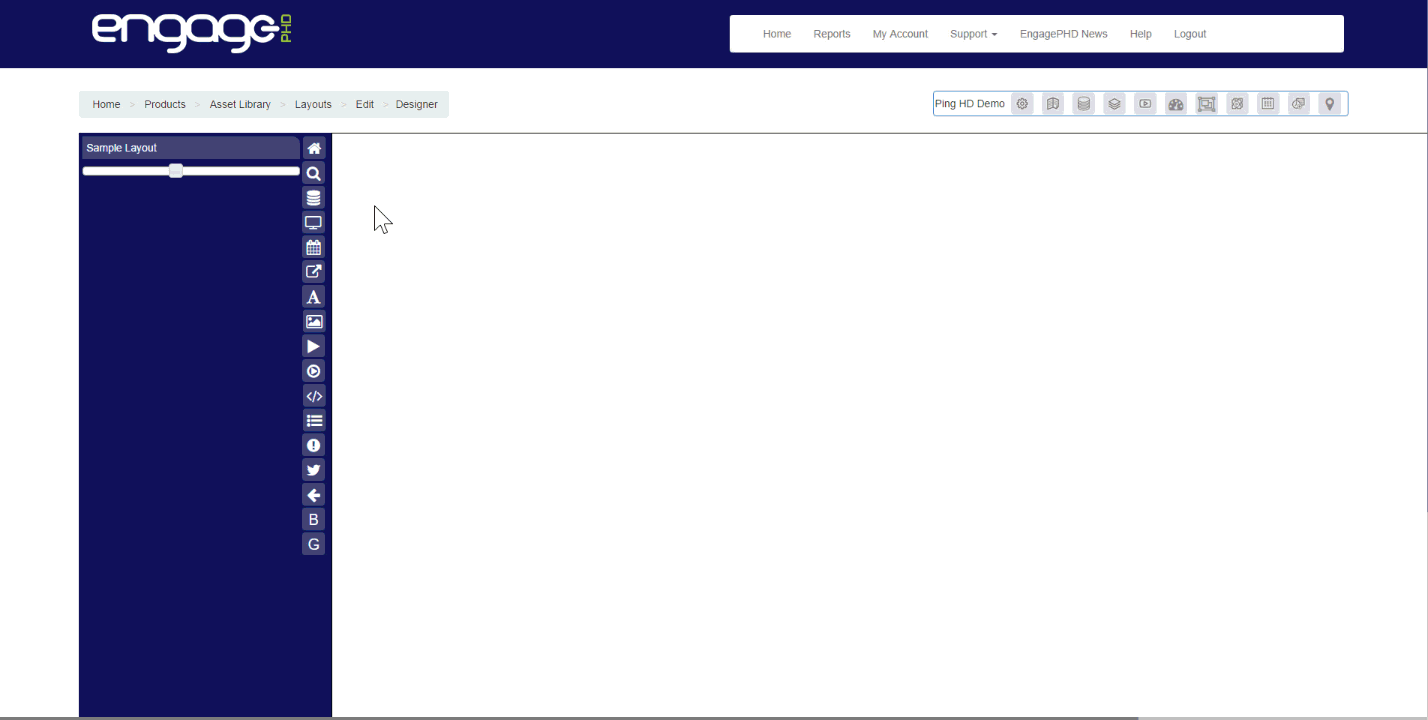 Events Table
This will allow you to add the Events that you create from the Events section of the software. We'll discuss creating Events in a separate video.

 Show Popup will allow you to add pages that support touchscreen content We'll discuss creating Popups in a separate video.
 Add Text and Text Styles
To add an editable text box to the layout, click on the 'Add Text' button. By default, the text will be unformatted with any style. You can start typing your text in the top of the zone. You will need to click on the "S" icon to open the Style library: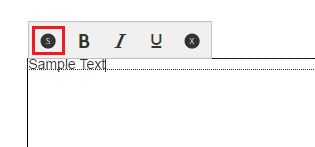 From here, you can create new styles and manage existing styles:

It's important to note that styles are universal – if multiple layouts are using the same style, any changes you make to that style will affect all layouts using that style. If a style needs to be unique to particular layout, it's good practice to make a new style and indicate somewhere in the name that it belongs to this layout.
Please also see our section on Font Styles for a step-by-step guide on creating and managing Styles. 
 Add Image
To add an image to your layout, click on the Add Image button. The asset library will open where you can choose from images that you have previously uploaded to the asset library. The 'Upload Media' tab will allow you to upload any new images to your Asset Library. Please see ​Asset File Sizes and Formats Best Practices for more information about using image files:
It's important to note that full screen images should be 1920×1080 for landscape and 1080×1920 for portrait. To avoid any issues with content playing correctly on your players, keep all images below these resolutions. For smaller images, it's recommended that images are saved above 500×500 pixels to maintain quality.
To change an image once it has been added to the zone, right-click on the image and select 'Change Asset' – this will open the asset library where you can select an existing image or upload a new one:
 Add PDF
This allows you to upload a PDF file than can be added to your layout. This is ideal if you have a PDF that needs to be viewed on a touchscreen. Scrollbars will automatically be added so the user can scroll up and down to view the fill PDF. Please also see: How Do I Add A PDF To My Layout.
 Add Video 
This will add a video from your Asset Library. If a video has not been added to the asset library first, you can add a new file but clicking on the 'Upload Media' tab. Please see ​Asset File Sizes and Formats Best Practices for more information about using video files.
 Add Stream 
This will allow you to define a zone where you want a UDP stream to appear in your layout.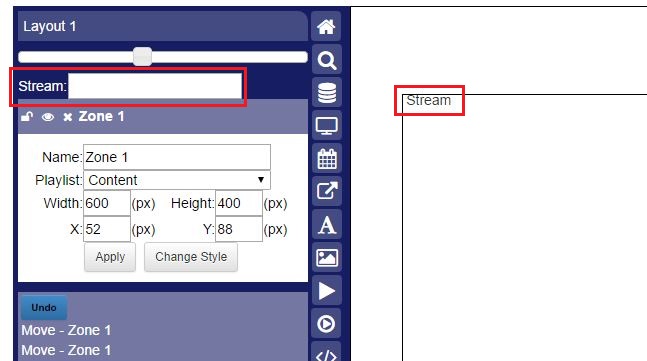 Add Widget
This will add widgets that have been added to your Asset Library. Please see: How Do I Add Widgets To My Layout
 Add Playlist 
This will allow you to assign a playlist to the zone by clicking on the Playlist dropdown and selecting your playlist. Then click 'Apply'. You will first need to create a playlist. Please see: Understanding Playlists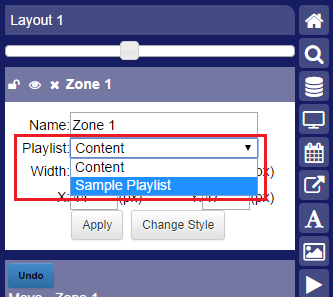 Disclaimer 
This can be set to auto-size based on font size from the Products. Examples would be explaining the nutritional information.
 Add Twitter 
This will add a Twitter feed to your layout. The Detail tab is where you will enter the Twitter handle and how many tweets you would like to show:


The Table Properties is where you can change the table properties including the font style: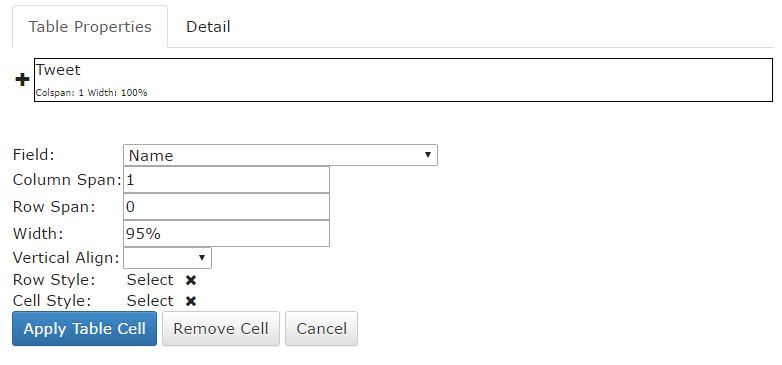 Back To Layout Properties will allow you to manage of properties like the layout name, change the layout resolution and assign a theme.

 Blue and Grey Themes will allow you to toggle between Blue and Grey themed color control panel and alternate control panel layout.

 Designer V1  allows you to switch back to the original Layout Designer that floats freely as a separate window.
 Designer Options allow you to create a snap grid and apply a different color boarder for your zones. This is particularly helpful if your background is black or a darker color.
 Schedule
This will allow you to schedule your layout to your Player(s) directly without the need of going through the Schedule process from the Home page.
The Undo button keeps track of zone movements and allows to you to step back if you move or resize a zone and want to take a "step back".