To Upload/Add content
From the navigation, click on 'Playlists'.
From the Playlists page, click on the playlist you would like to edit (or click on the 'Create New' button to create a new playlist).
Click on the Upload Media tab.
Drag and drop or click the upload box to locate your file(s).
Once upload is complete, click on the Assets tab.
Drag and drop the asset(s) into the playlist timeline at the bottom of the page.
You can also added Layouts to a Playlist by click on the 'Layouts' tab.
Add Multiple Assets at Once
1. To add multiple Assets or Layouts at once, press Ctrl + Click to select multiple Assets or Layouts. Drag and Drop into the timeline at the bottom of the page: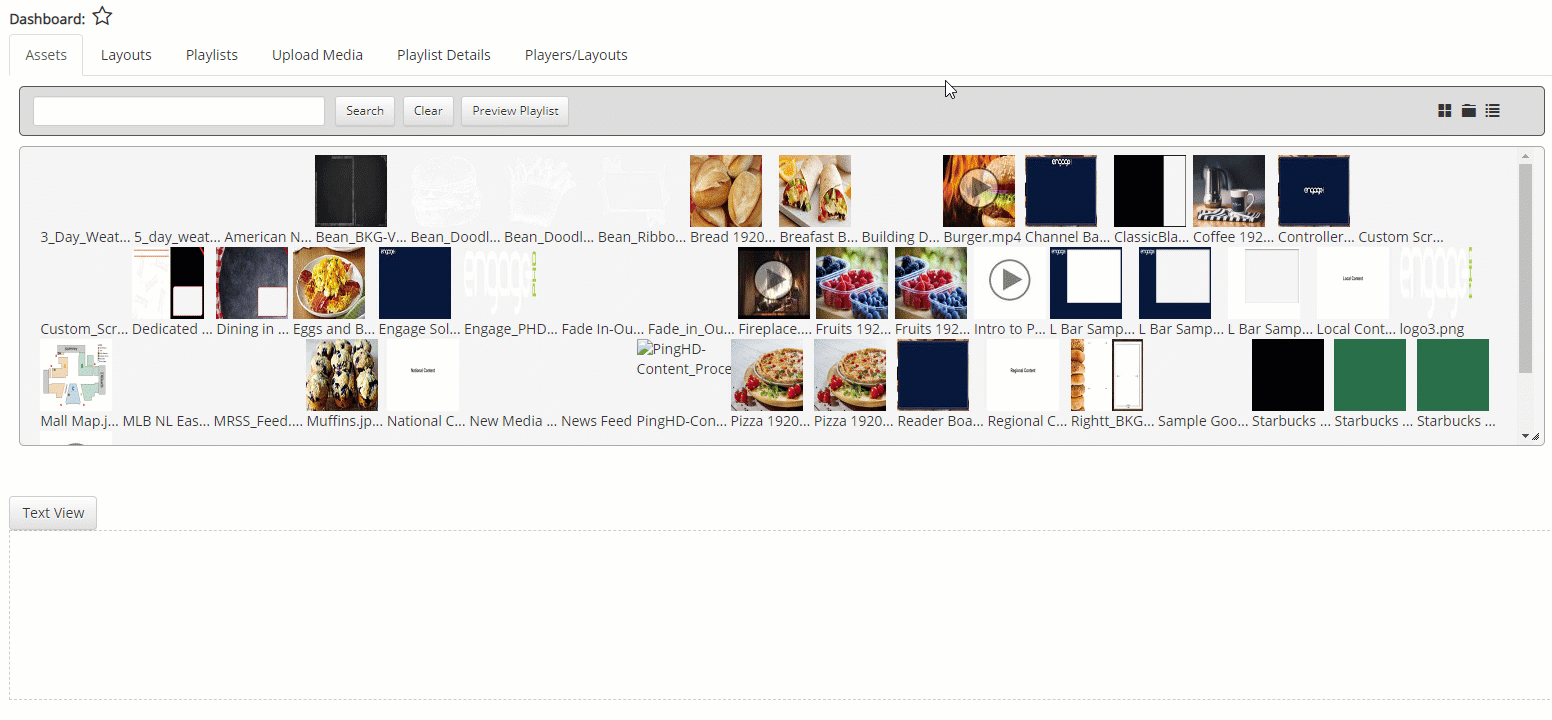 To Remove content 
Click and drag the asset(s) out of the timeline and drop it in the assets window in the middle of the page.
The playlist will automatically save when assets are added or removed.