Player Dashboard
The Dashboard allows a quick view of content that is playing on each one of your players. By default, the Dashboard will obtain new screenshots about every 60 minutes. You can contact us if you would like this frequency changed. The Home page Dashboard is similar, but will only show automated screenshots:
The Dashboard View shows a near real-time screen shot of what content is actually being shown on Samsung SSP displays, LG webOS displays, Android and Windows players, along with their current health check statuses and display information such as temperature, serial number, model number, brightness, contrast etc.
By default, the Dashboard is updated every 10 minutes. This can be changed (contact helpesk@pinghd.com) to be more or less frequent based on your requirements and network bandwidth. This can also be disabled if required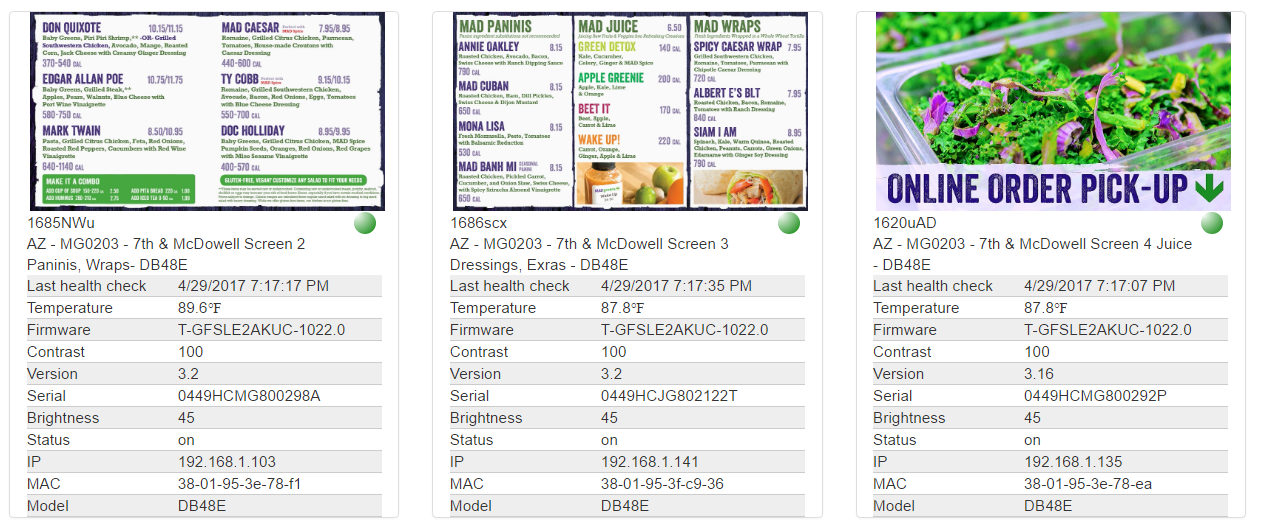 Taking Screenshots On Demand
You can also obtain proof of play on demand by taking Screenshots from the Players section.
---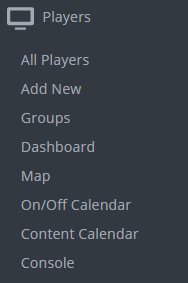 1) From the navigation, click on 'Players' or 'Dashboard'
2) From the Players page, click on the player would like to confirm content.
3) Click on the 'Screenshot' button: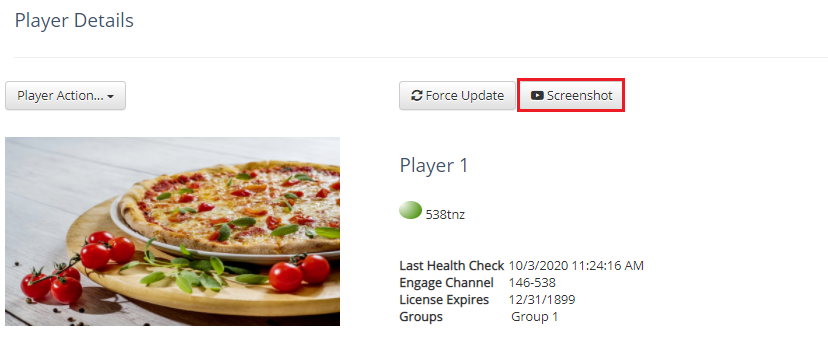 4) The page will refresh an you will see the message "Player is scheduled to capture screenshot".
The player checks in with the software every minute, so it will take a few seconds for the player to capture screenshot audit.
5) Click on the 'Screenshots' tab:
6) Click on the 'Search' button every couple of seconds (or refresh you browser) until you see the audit appear at the top of the list. All previous audits will be listed by date and time.
7) The screenshot will open in a new tab in your browser: