The Self Service Order Kitchen processing screen is a widget that allows member of staff can mark as complete when the order has been fulfilled. Users who opt-in with their phone number during the order process will receive a SMS text.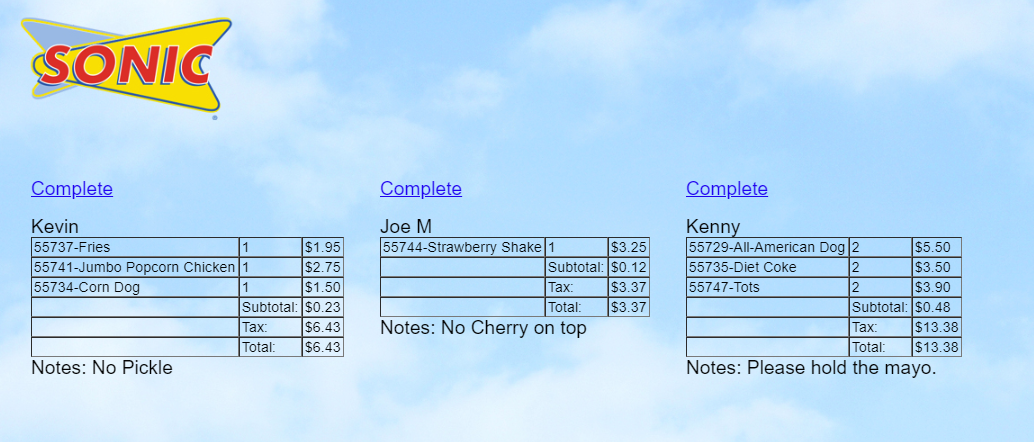 ---
Add the Widget to Your Asset Library from the Store
From the EngagePHD Store, search for 'Self Service Ordering (Admin)' and click 'Next' to add to your Asset Library.
Add the Widget to Your Layout
1) Create a layout that will be scheduled to a touch screen in the kitchen.
2) Add a background to the layout by clicking on the 'Add Image' icon from the toolbar.
3) Click on the 'Add Widget' icon from the toolbar and select the 'Self Service Ordering (Admin)' widget:

3) The widget zone will flash a couple of times in the top left corner. Resize the zone to a desired height and width. Click on the Properties icon on the widget zone to open the widget settings:
4) Apply the styles you would like to use for the text. Click 'Save' to close the widget properties.
5) The recent orders will automatically pull into the zone. Resize as needed.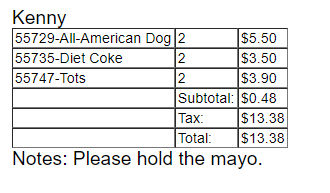 6) When an order is complete, the kitchen staff can select "Complete" above the order. This will clear the order from the screen and send the customer a text message indicating that their order is complete along with their order number.