YouTube videos can be added to Layouts by creating a custom widget. First, you will need to go to the EngagePHD Store from your navigation and search for the YouTube Video Player or Click Here.
---
Copy the YouTube Embed URL
1) Go to YouTube and open your video.
2) Click on 'Share'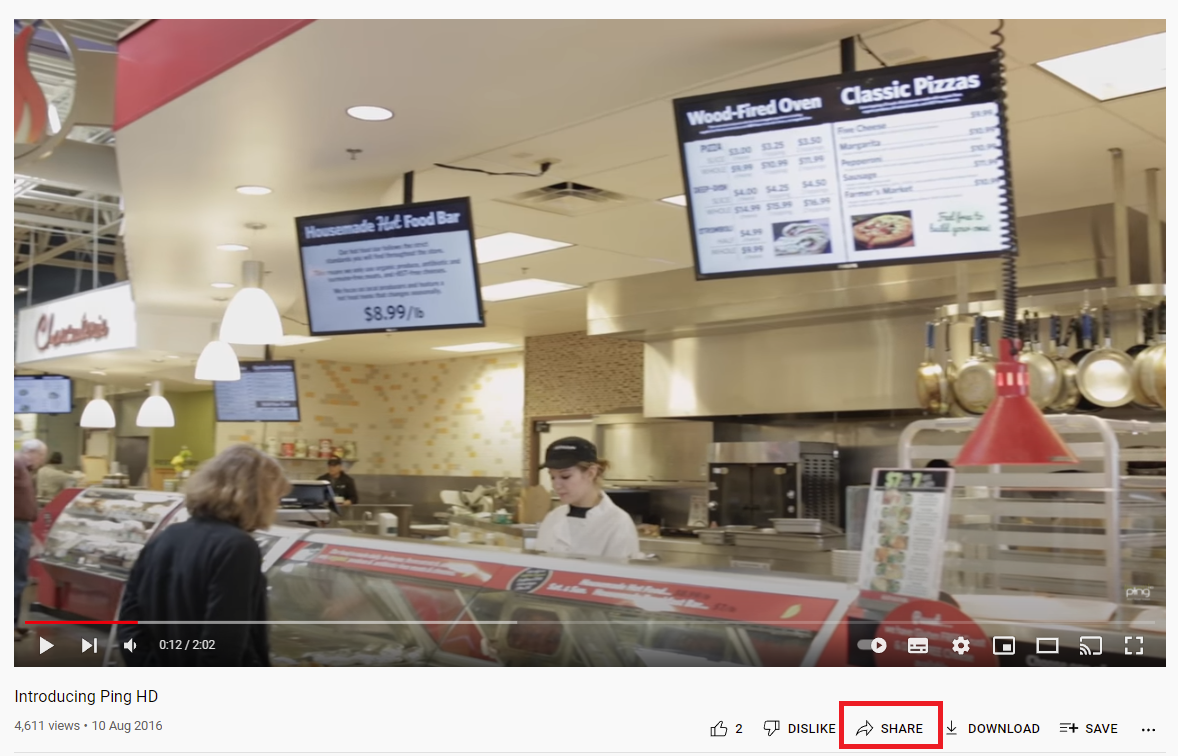 3) Select 'Embed'
4) Copy only the embed URL portion of the code:
Add the YouTube Widget to the Layout
1) Once the widget has been added to your network, go to Layouts and open the Layout Designer.
2) Click on the 'Add Widget' icon from the toolbar. This will add the widget zone to the Layout.
3) Click and drag the edges of the zone to adjust its height and width.
4) Click on the properties/gear icon to open the properties window.
5) Paste the embed URL of the video you would like to use in the URL field.
6) Click 'Save'. The video should start playing in the zone.