The following steps will walk through installing the EngagePHD app on IAdea media players.1) Format USB stick to FAT32 format.  Put EngagePHD.apk at the root of USB stick.  Plug in the USB stick to the IAdea device.

2) At 'Basic Settings', click "Ethernet" go to Android setting page.

3) Click "Security" and check "Unknown Sources".
4) Click "Home" icon back to Basic Setting.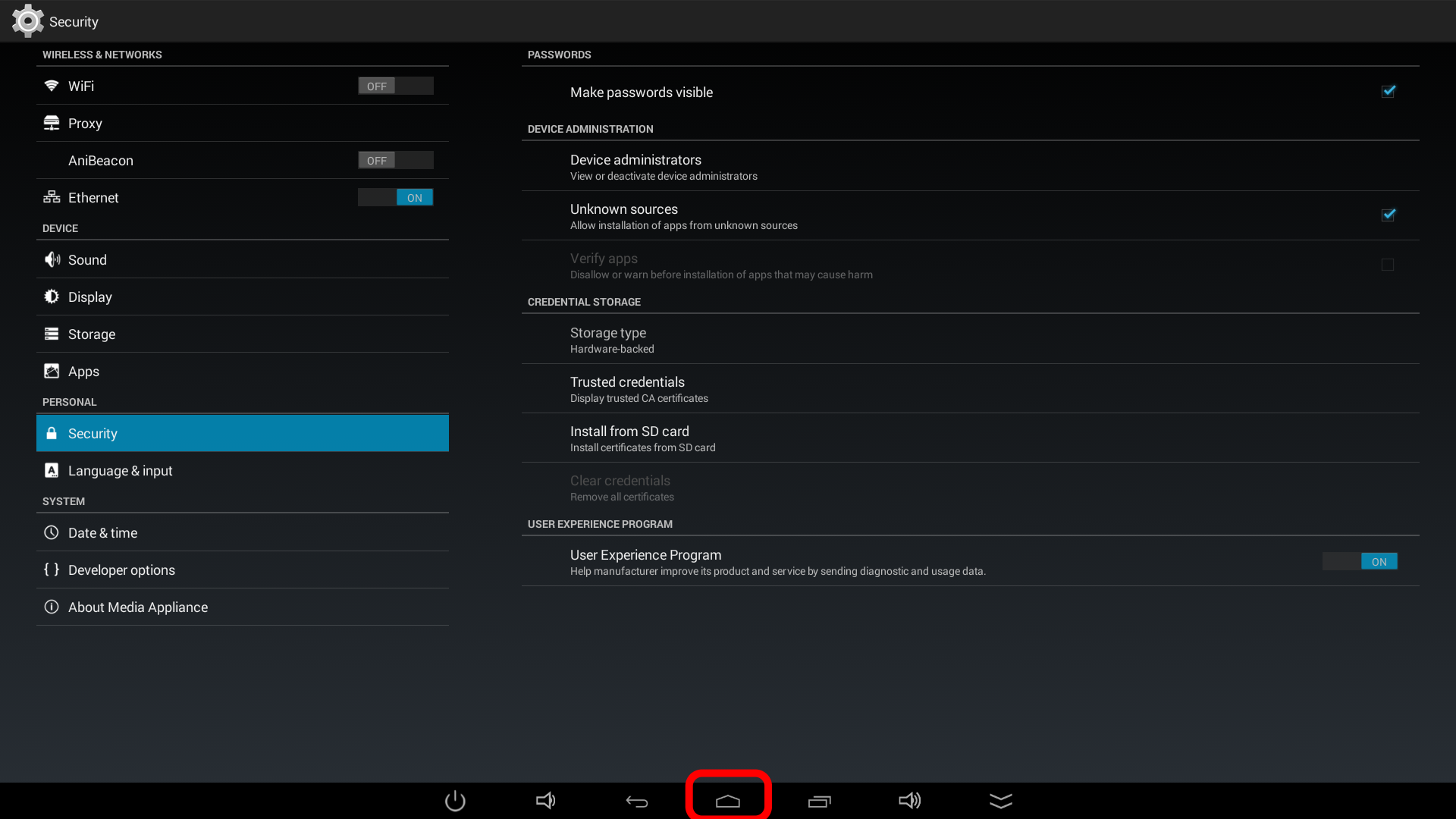 5) Click "Advanced".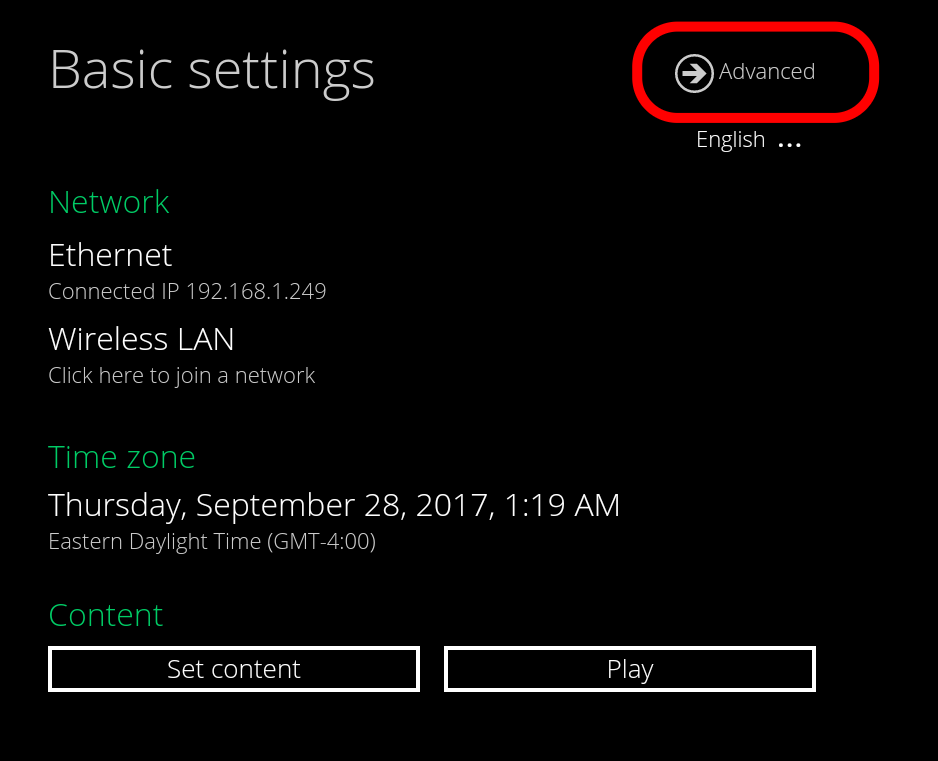 6) Click on the "lower right corner" 3 times.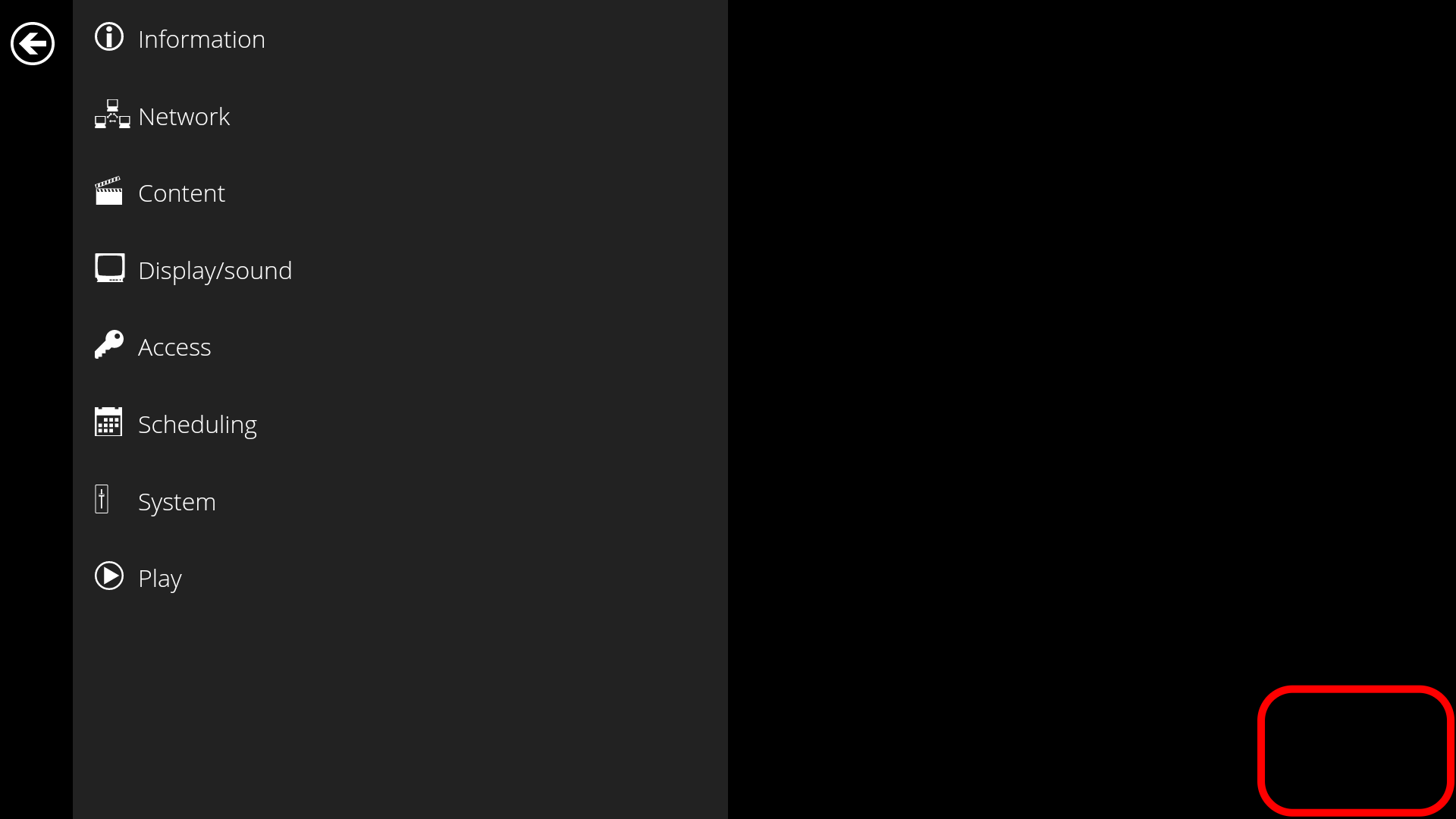 7) Click on the "Apps" icon.
8) Click "ApkInstaller".

9) Click "App Install".
10) Click "USB Disk" button at lower left side 2 times.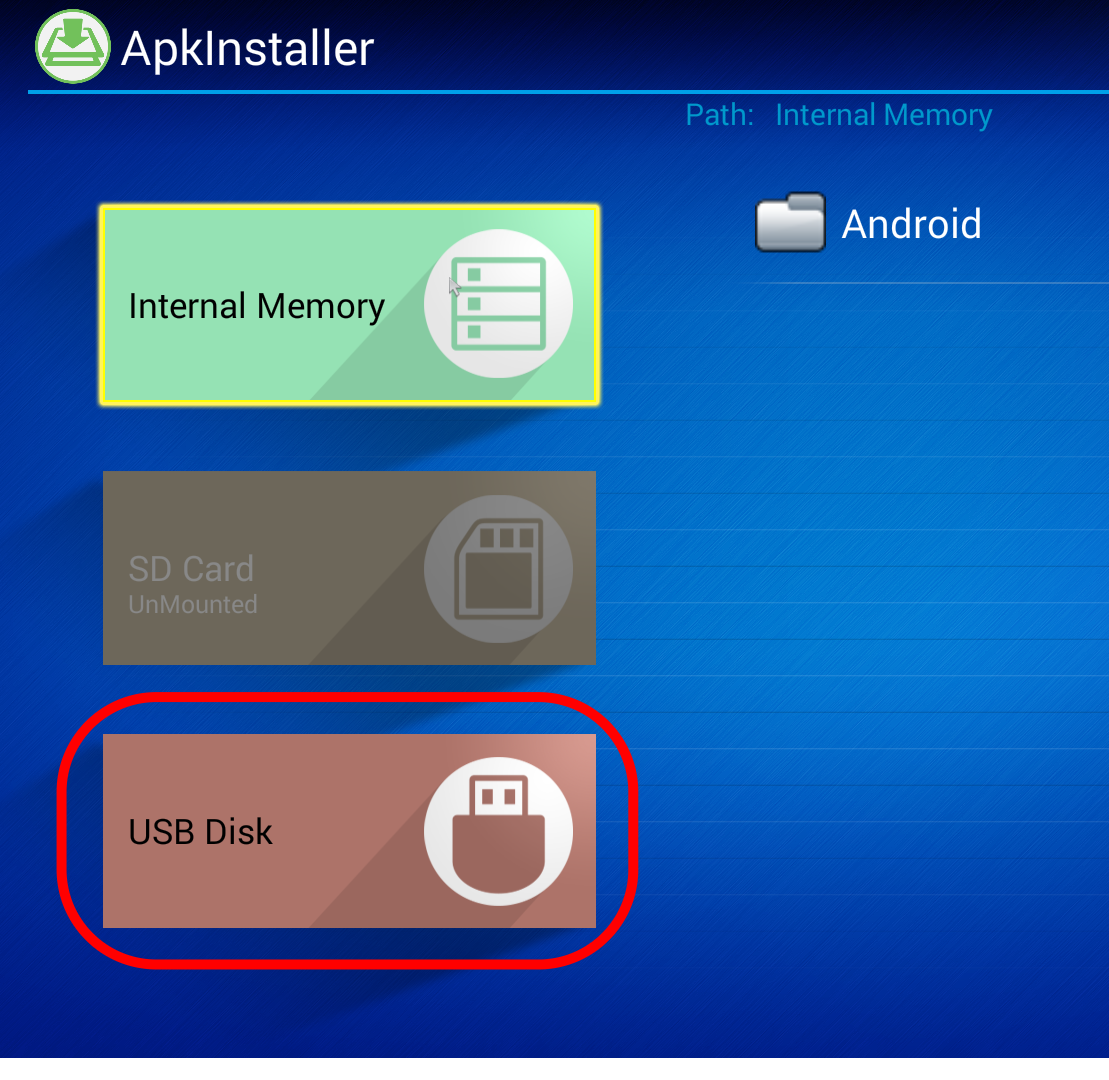 11) Select "EngagePHD.apk".
12) Click "Install".
13) After installation, click "Open" to start the EngagePHD app and enter the Device ID for the Player: