We've added application support for LG's Hospitality range of webOS displays. This is a different application to LG's Commercial Digital Signage line up and display configuration is notably different. Functionality and content support are very much the same, however there is no on board storage within the Hospitality displays so a solid Internet connection is essential.
You will need to use the LG Hospitality IR Remote to complete these setup steps:
---
1) When you switch the screen on for the first time, you will see a setup message that states "Welcome to the first use wizard". Arrow up to the 'X' and close.
2) Press the 'Menu' button. You will see a list of options on the right hand side of the screen. Select the option at the bottom (3 vertical dots).
3) Navigate to "Picture", arrow right and select "Picture Mode/APS". You should then see options for Backlight, Contrast, Brightness and Sharpness. Do not go into any options, just make sure you see these options.
4) Press the 'Menu' button repetitively and quickly. On the right hand side of the screen you will see the colored menu dots appear/disappear. Keep pressing the 'Menu' button until the screen locks up. Then enter 9876 and then OK.
This screen will appear:
7) Enter in 119 and then the 'Menu' button:
8) Then enter in 253 and then the 'Menu' button: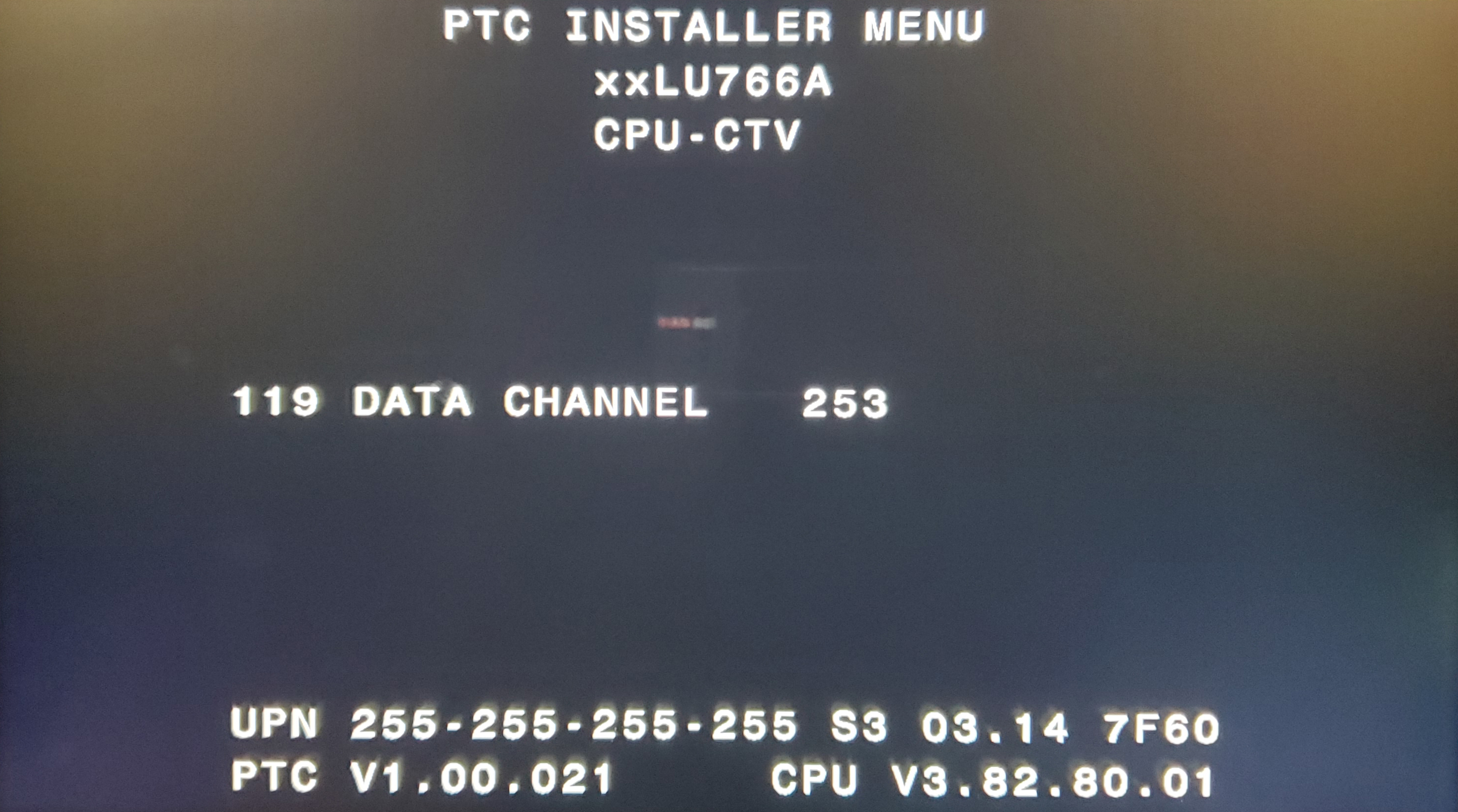 9) You should now be in the Pro:Centric menu. Go to Network > Network Settings and configure as required to put this screen on to your network:
10) Next go to the "Pro:Centric" and set:
Mode = HTML
Update Event = Disable
Media Type= IP
Server Address = Domain Name
Domain Name = go.engagephd.com
Port Number = 80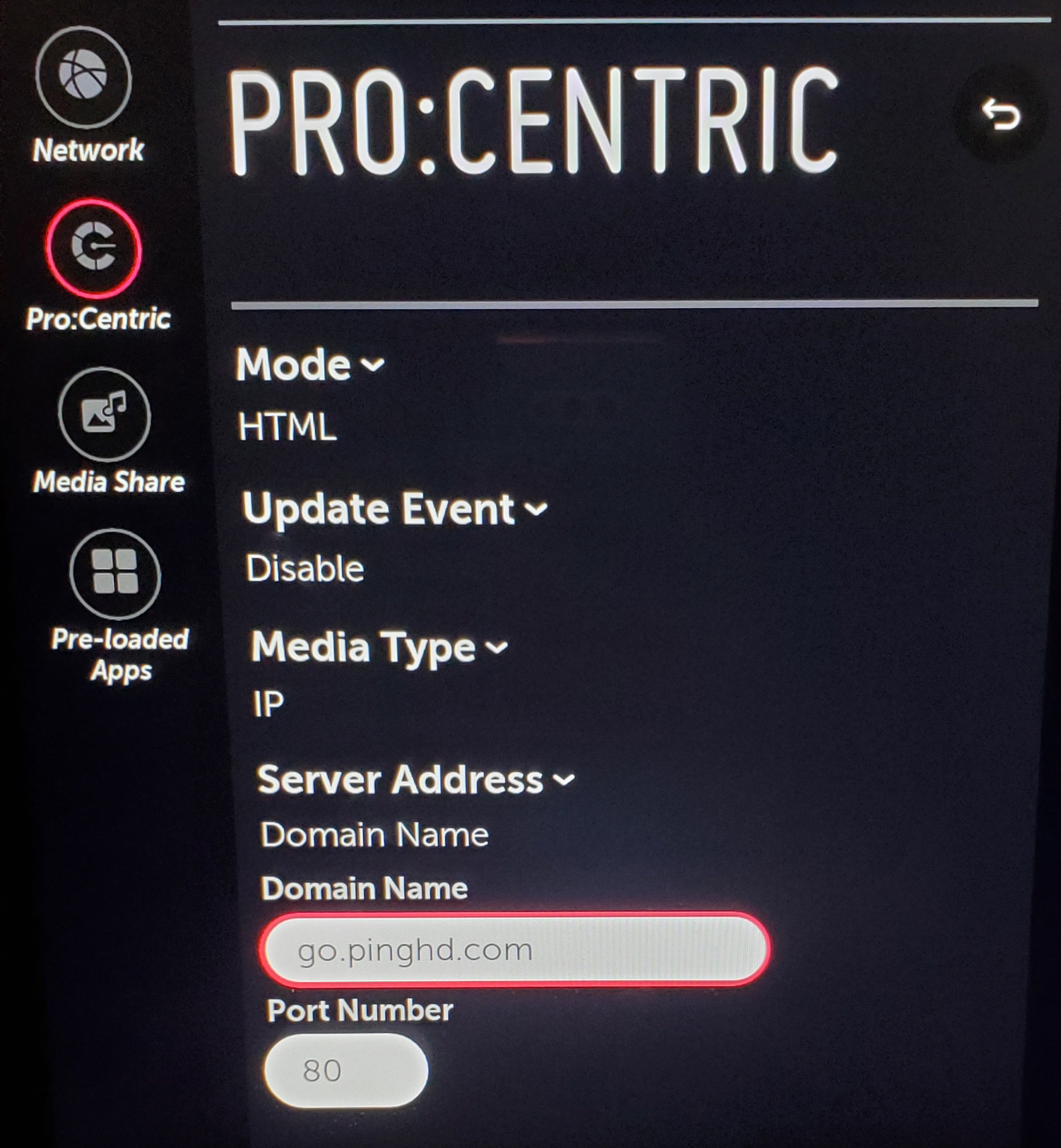 11) Turn the screen off, then on again.
12) When the Channel ID page appears, enter in your Channel ID for the Player record you are attaching to this screen.
13) Wait for the content to load which may be incorrectly scaled, then restart the screen again.
---
The key differences between the Commercial Digital Signage WebOS (SCAP) and the Hospitality WebOS (HCAP) are as follows:
HCAP does not support On/Off scheduling via the EngagePHD web application.
HCAP does not have any 'onboard' storage.  The content is cached, but if the screen is turned off/on again then the screen will have to pull the content from our web-servers again.  If ever required, we can provide an edge server to sit on the LAN which will download all of the content from our web-servers and distribute over the LAN to all the HCAP screens.  This might be more efficient if there are lots of HCAP screens running the same content in particular.
HCAP doesn't allow us to remotely update the screen's firmware from our web application.
HCAP doesn't allow us to take screenshots.